VLADIVOSTOK, April 20 – RIA Novosti. Fish in the bay in Chukotka, where about 20 belugas (a species of toothed whales) were captured by ice, are enough in the spring to feed them, press secretary of the All-Russian Research Institute of Fisheries and Oceanography Alexei Smorodov told RIA Novosti.
On Monday, the Beringia National Park reported that about 20 belugas were trapped in ice in Penkigngei Bay, they are kept in three small polynyas. The animals probably manage to get their own food, but if the fish leave the bay, then they will have little chance, the institution specified. In the national park RIA Novosti was also told that the polynyas are unlikely to freeze, and the arrival of cyclones may increase the chances of a fast ice break (ice in the bay). At the same time, according to long-term observations, the Senyavin Strait is usually covered with ice until June. Denis Litovka, assistant to the deputy governor of Chukotka for science, executive secretary of the regional branch of the Russian Geographical Society, noted that these are Canadian belugas, they have a large herd – from 20 to 25 thousand individuals. According to him, situations when belugas are captured by ice in Chukotka so far from the fast ice edge occur once every 10-12 years.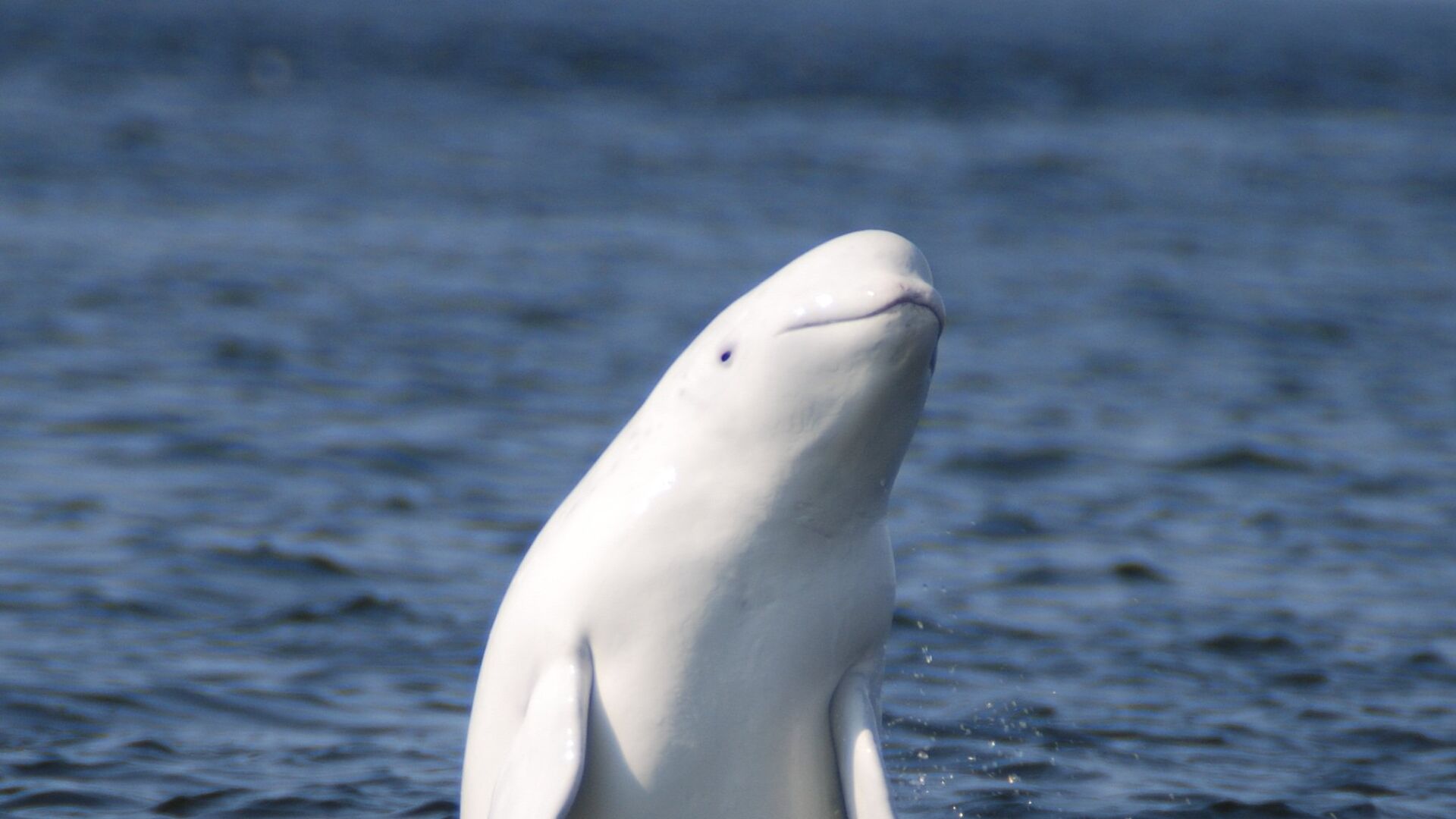 "About 180 species of fish live in the bay area, during the winter-spring period there is cod, navaga, pollock, Arctic cod, capelin, gobies, flounders and other fish. Since this is a common habitat for beluga whales, the food supply for them is sufficient," – said Smorodov.
In December 2011, it was reported that about 100 belugas were trapped in an ice trap 15 kilometers south of the village in the Senyavinsky Strait of the Bering Sea. Cetaceans were separated from open water by ice up to 25 kilometers long. Then the participation of rescue ships or icebreakers for the release of beluga whales was deemed inappropriate. Two weeks later, observers reported that they had counted only 12 beluga whales, with four out of five polynyas closed.