MOSCOW, April 18 – RIA Novosti, Irina Badmaeva. Quarantines, low yields and a weak ruble will drive up the price of tea and coffee, producers warn. By August – by five to ten percent. Takeaway coffee lovers will also have to fork out – although the Russian small latte is already considered the most expensive in the world. RIA Novosti understood the difficult pricing of invigorating drinks.
Invigorating effect
At the end of last year, selling prices for tea and coffee jumped by an average of two to eight percent. Most of all – for loose leaf tea. The raw materials themselves have risen in price, explains Maria Drabovaya, director of corporate communications at Orimi Group, which produces tea of many popular brands in Russia.
The fact is that India – the second largest producer and supplier of tea in the world after China – has sharply reduced its turnover. Quarantine and bad weather disrupted the harvest. "Demand is recovering faster than production. And prices are expected to rise. In addition, they are accelerated by the unrestrained emission of the dollar and disruptions in logistics," says Sergei Chernikov, associate professor at the Faculty of Economics at RUDN University.
In August, the global market renewed a three-year high: tea rose in price by 4.3 percent to $ 3.16 per kilogram. According to the World Bank, in 2020 the average was $ 2.7. Naturally, this also affected Russian prices.
Tea is very popular with us, but our own production is extremely small: only in the Krasnodar Territory, it no longer grows to the north. Therefore, import is indispensable. More than 95 percent of the leaves are purchased by domestic companies at auctions in Sri Lanka, India, China, Vietnam, Indonesia, Kenya. Then they are processed and packaged.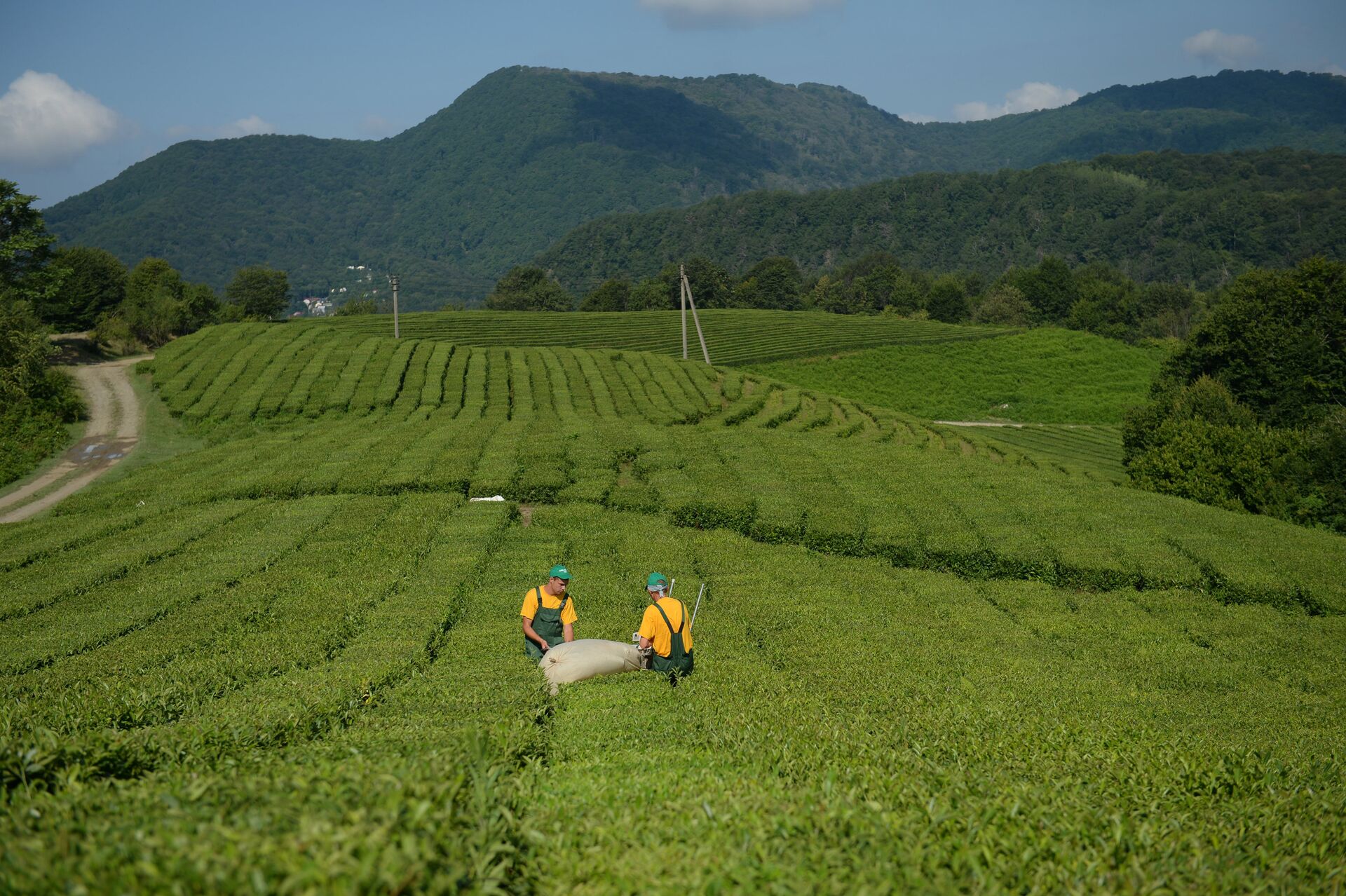 The country consumes about 140 thousand tons of tea per year. Coffee and even more – 180 thousand. According to the Association "Rosteacofe", coffee sales remained at the same level during the pandemic. But severe shortages of washed Arabica due to crop failures in Central America and a general decline in production have sent prices skyrocketing.
World prices are driven by Russian
As economists warn, coffee and tea will continue to rise in price amid global food inflation caused by antiquated restrictions and the pumping of money into the economies of developed countries. These funds partially flow to the food market, where the demand is most stable.
"We are talking about 'low elasticity', because products are always bought. Even if they have risen in price. Therefore, world prices are growing. For example, coffee just from November to April soared on the American stock exchange by 25 percent," says Mark Goykhman, chief economist information and analytical center TeleTrade.
Packaging has also risen in price. In this segment, demand has increased due to the disruption of supply chains, shutdowns of enterprises and a shortage of materials (polymers and cardboard).
Manufacturers and sellers are trying to keep prices down in order not to lose market share. But their efforts are unlikely to be enough for a long time. As a result, by August, tea will add five percent, coffee – seven or eleven, warns Sergei Chernikov.
Cup of coffee
Takeaway coffee, which is so popular in big cities, will not stand aside either. As indicated by market players, prices will rise closer to September. Following other products.
Coffee houses simply have no other choice – they need to survive and recover from the coronavirus crisis. Revenue fell by almost a third across the entire product range. At the same time, prices rose by five to ten percent. Only hits of sales remained on the windows.
To prepare a standard Americano, cappuccino or espresso, a barista takes on average about ten grams of ground coffee. Let's say chain coffee shops prefer cheap varieties, small "craft" ones prefer expensive ones. In most cases, the price is from one to two rubles per gram. That is 20 rubles per cup.
Add milk. Flow-oriented coffee shops are chosen from the middle price segment, that is, for 50-60 rubles. Some people prefer more expensive – for 75. One serving of latte needs 120-160 milliliters. We add another eight to ten rubles.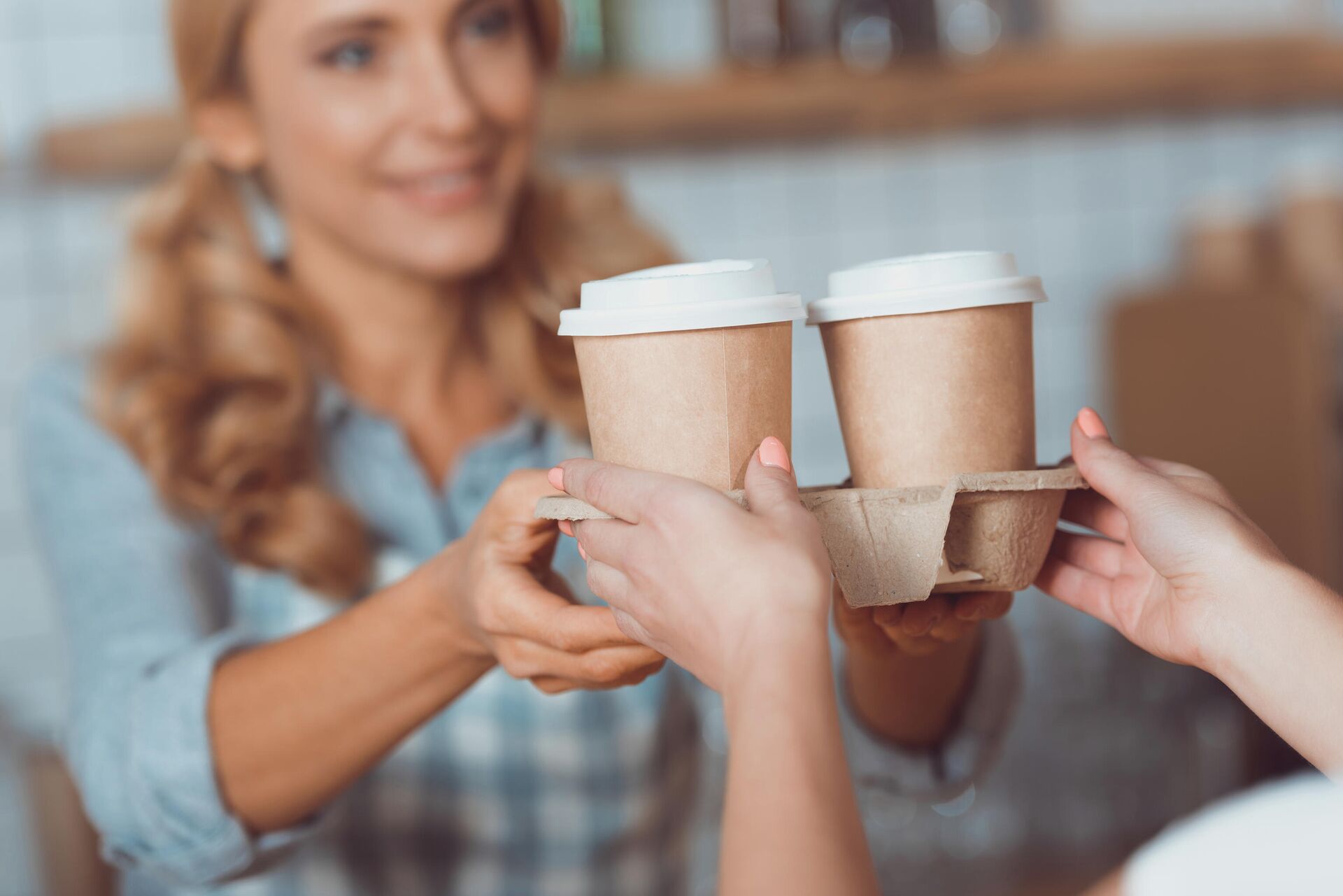 Let's not forget about water, without which coffee will not work: 150-200 milliliters cost about a ruble. Coffee shops additionally buy sugar and syrup: one serving costs an average of 30 kopecks and about five rubles, respectively.
In addition, take-away coffee is impossible without a container – a glass with a holder, a straw, a lid. This is from five to ten rubles.
Plus utility costs, staff work: 10-15 rubles per cup.
As a result, the cost of an average American is about 45 rubles. You can find a simpler one – for 20. Cappuccino or latte – 60 rubles, more often – 35-40.
The illusion of income
In other words, the costs are 20-30 percent of the funds that the buyer leaves at the coffee shop. It seems to newcomers to the market that as a result, you can make good money. However, this is an illusion, experienced entrepreneurs say. You also need money to decorate a room, design, and dishes.
And the most expensive thing is a coffee machine, from half a million to two million rubles. Many people rent the machine from a supplier for grain. But this is not always profitable, since raw materials become more expensive and the cost of each cup grows.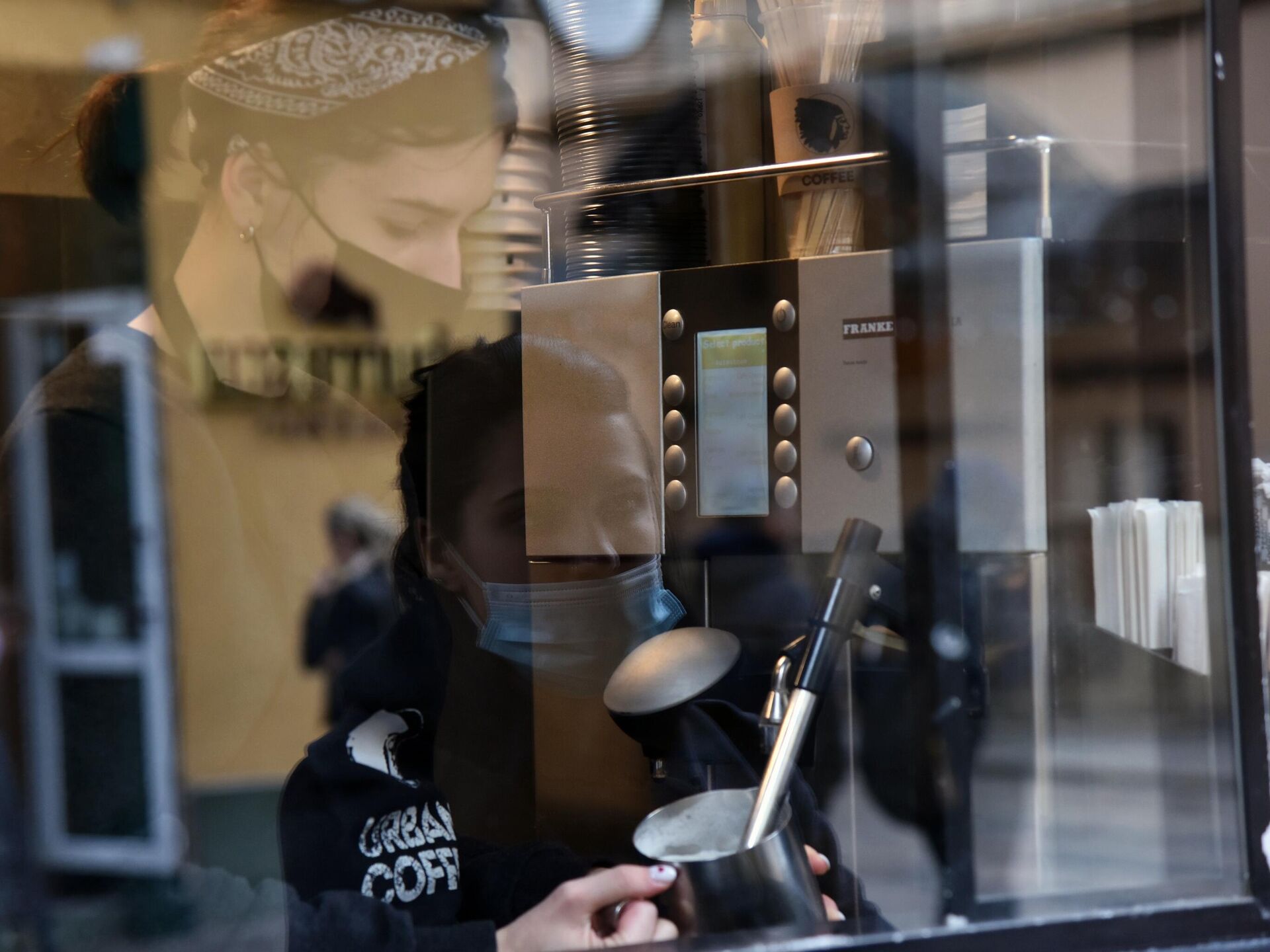 "Coffee beans and other ingredients, equipment – all this is connected with imports. And the ruble is weakening. Also consider the cost of transport, electricity, depreciation of production and service equipment, maintenance of premises, taxes, etc. Here coffee shops are raising prices," says Mark Goykhman.
In Moscow, retail real estate is much more expensive than in other cities in Europe and the United States. Plus, coffee is a trendy product. Unsurprisingly, for several years in a row, Russia has topped the "latte index," which ranks the cost of a cup of a drink at Starbucks. In terms of purchasing power, the Russian "small latte" is the most expensive in the world.
According to Goikhman, coffee will overtake general inflation and rise in price by the end of the year by 10-15 percent. Therefore, lovers of an invigorating drink will have to fork out, switch to instant and brew Turkish coffee at home.