MOSCOW, April 17 – RIA Novosti. The defense of the State Duma employee Maria Artyomova, victim in a high-profile road accident, filed a complaint against the prohibition of certain actions chosen by the accused blogger Edward Beale, her lawyer Andrei Knyazev told RIA Novosti.
"In the appeal, I ask you to select those limited measures that were indicated in the investigator's petition, the court softened them a little when making a decision," the agency's interlocutor said.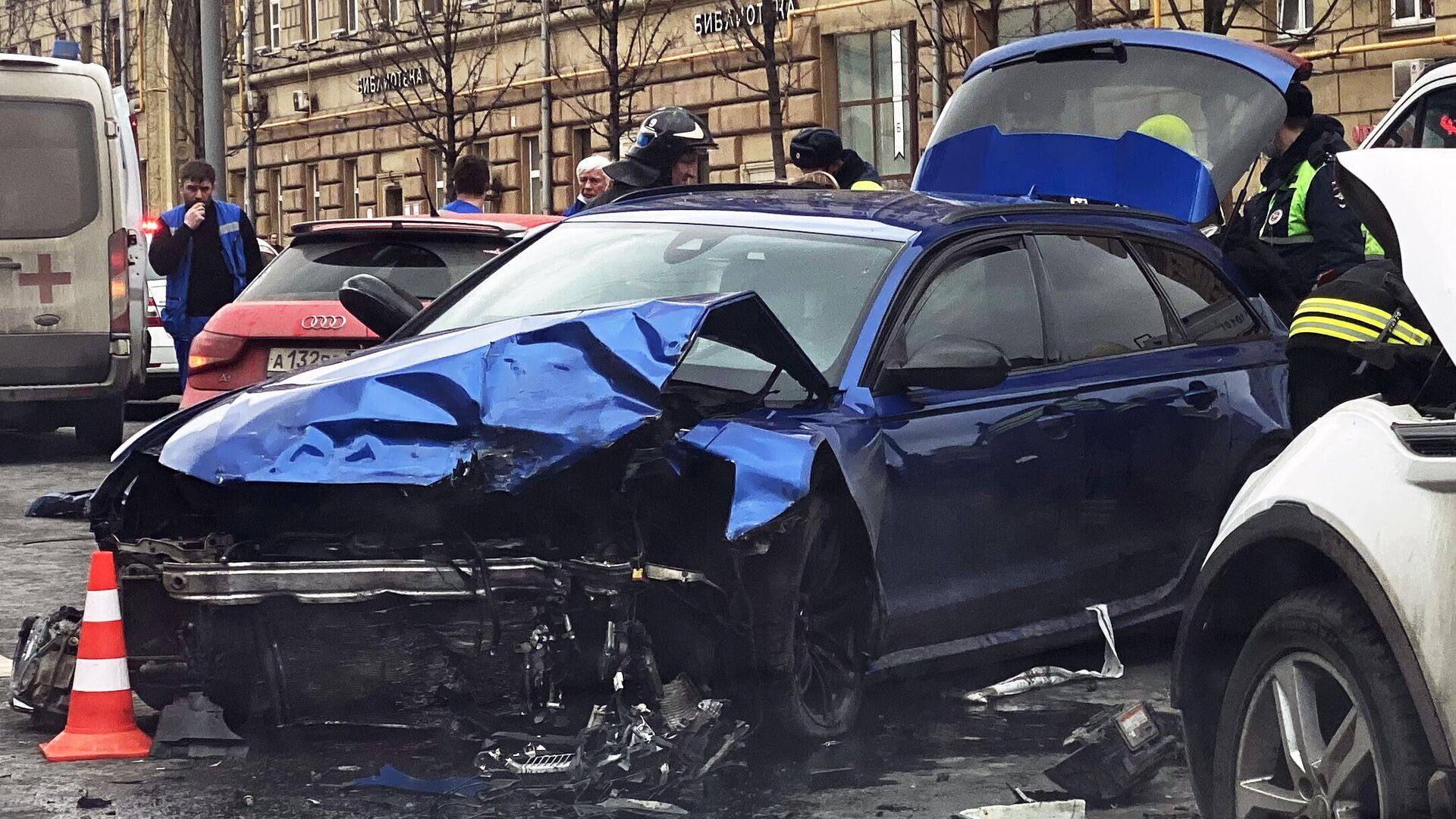 He declined to clarify exactly how he was asking for a tougher ban on certain actions for Beal, citing a nondisclosure agreement.
On April 3, the Tverskoy Court of Moscow elected blogger Edward Beale a preventive measure in the form of a ban on certain actions in the case of violation of traffic rules, which, through negligence, caused serious harm to human health: a blogger should not leave his home from 8 pm to 8 am, use the Internet and sit down at steering wheel.
On admission to the hospital, the victim Artyomova was diagnosed with a closed craniocerebral injury, a contusion of the brain, ruptures of internal organs, open fractures of the legs and a fracture of the pelvis. Numerous ruptures of internal organs were operated on upon admission.
According to the traffic police, on April 1, on the Garden Ring near Smolenskaya Square, a sports car driver drove into the oncoming lane and crashed into four cars. Blogger Edward Beale was driving the Audi RS6.
According to the Moscow Department of Transport, the perpetrator of the accident has more than 400 violations since the beginning of the year.
The blogger himself said to the investigation that he was driving at the time of the accident, and to reporters that he regrets.