TASHKENT, April 17 – RIA Novosti. More than 200 thousand Uzbek citizens illegally working in Russia have already been warned of deportation from the Russian Federation if they do not come out of the shadows by June 15, the press service of the agency for external labor migration of the Ministry of Employment and Labor Relations of the republic reported on Saturday. …
Earlier, the First Deputy Minister of Internal Affairs of the Russian Federation Alexander Gorovoy recalled at the plenary session of the CIS Interparliamentary Assembly that after June 15, 2021, illegal migrants from the CIS countries will be deported from Russia. Prior to this, there is a moratorium on expulsion introduced in Russia due to the pandemic. According to the Ministry of Internal Affairs, today in the Russian Federation there are already more than a million illegal immigrants from the CIS states, most of all (332 thousand) from Uzbekistan.
Later, the head of the agency's representative office in the Russian Federation, Saidnumon Mansurov, told RIA Novosti that the authorities of Uzbekistan and Russia are working closely to solve the problem of legalizing labor migrants. In particular, the work is carried out in a preventive manner to create conditions for getting out of the "shadow".
"To date, this explanatory work has covered over 200 thousand citizens. These events are ongoing," the agency's Telegram channel said in a statement.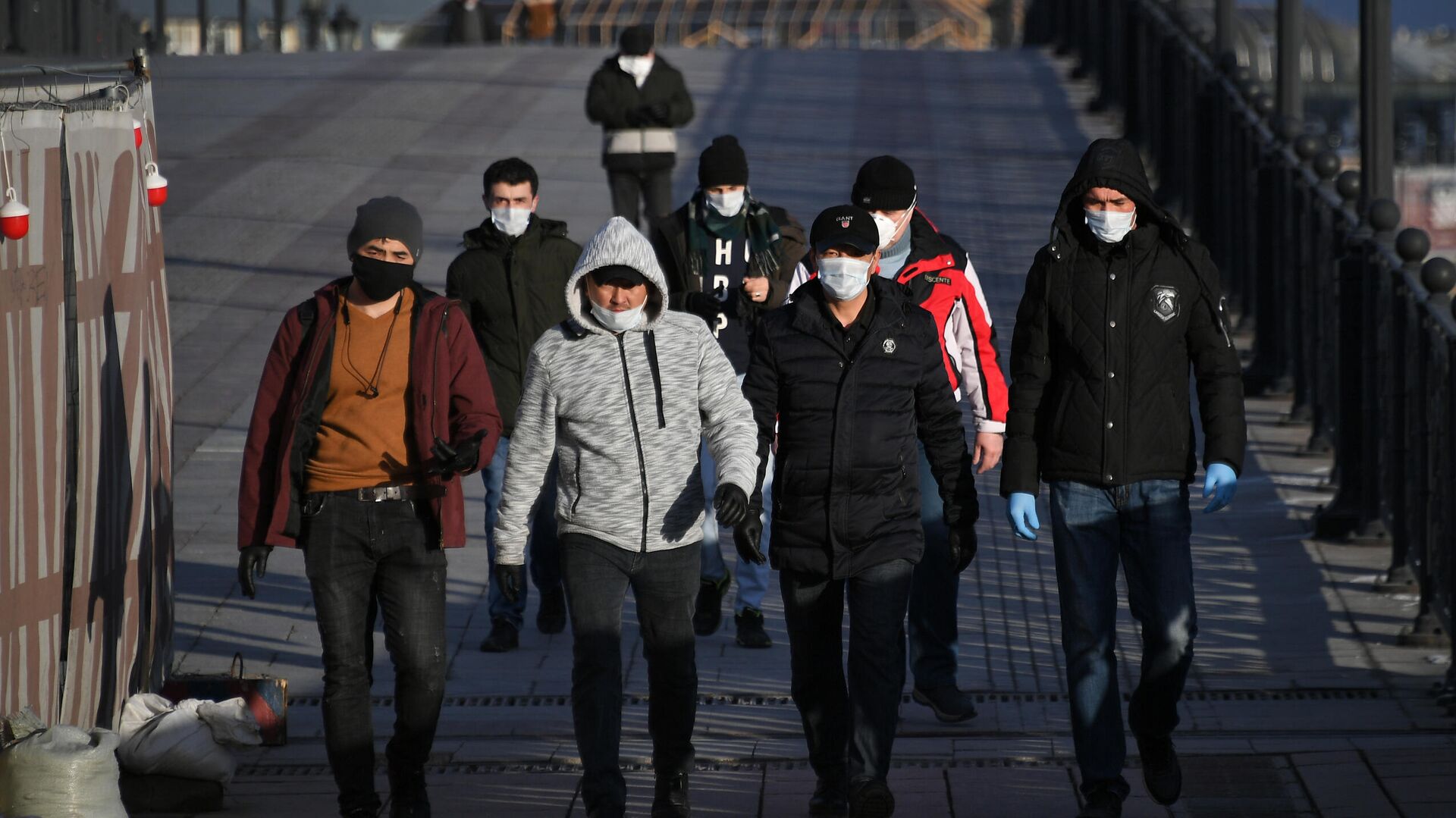 The agency reported that the essence and content of the migration legislation of the Russian Federation during the coronavirus pandemic is being explained to family members of illegal immigrants in Uzbekistan. "Taking this opportunity, we urge the citizens of the Republic of Uzbekistan, illegally staying in the territory of the Russian Federation, to legalize their right to stay until June 15, 2021, by contacting the relevant law enforcement agencies of Russia," the message says.
According to the official data of the Uzbek side, at the end of 2020, about 1.6 million people (about 20% of the economically active population) were working outside Uzbekistan, with a population of more than 34.5 million, including about 1.1 million. – in the Russian Federation.