S.-PETERSBURG, April 14 – RIA Novosti. Colleagues of the commander of the fire and rescue unit No. 64, Ilya Beletsky, who died in a major fire at the Nevskaya Manufactura factory in St. Petersburg, said that he was a kind, sympathetic person, always helped his comrades and devoted himself completely to work.
On Monday, fire engulfed all six floors of the production building of the Nevskaya Manufactory, built in 1861 in St. Petersburg. The roof and internal partitions collapsed, the area of the fire was about 25 thousand square meters. On Monday evening, the fire was localized over an area of 10 thousand square meters. It was reported that Ilya Beletsky, the commander of the fire and rescue unit No. 64, died during the extinguishing, and three more firefighters were injured.
"I worked with him for more than ten years. By his qualities, he is a wonderful person – he could help out in any situation, never refused (to help)," recalls the driver of the 64th fire and rescue unit Aleksey Pershov in a video distributed by the press service municipal administration of the Ministry of Emergencies of the Russian Federation
The commander of the third guard squad, Alexei Fedorov, says that Beletsky was not only strong, but also a kind person who always treated any questions from less experienced colleagues with understanding. "He was calm. And this is the most important thing. When the commander is calm, so is his squad," says Fedorov.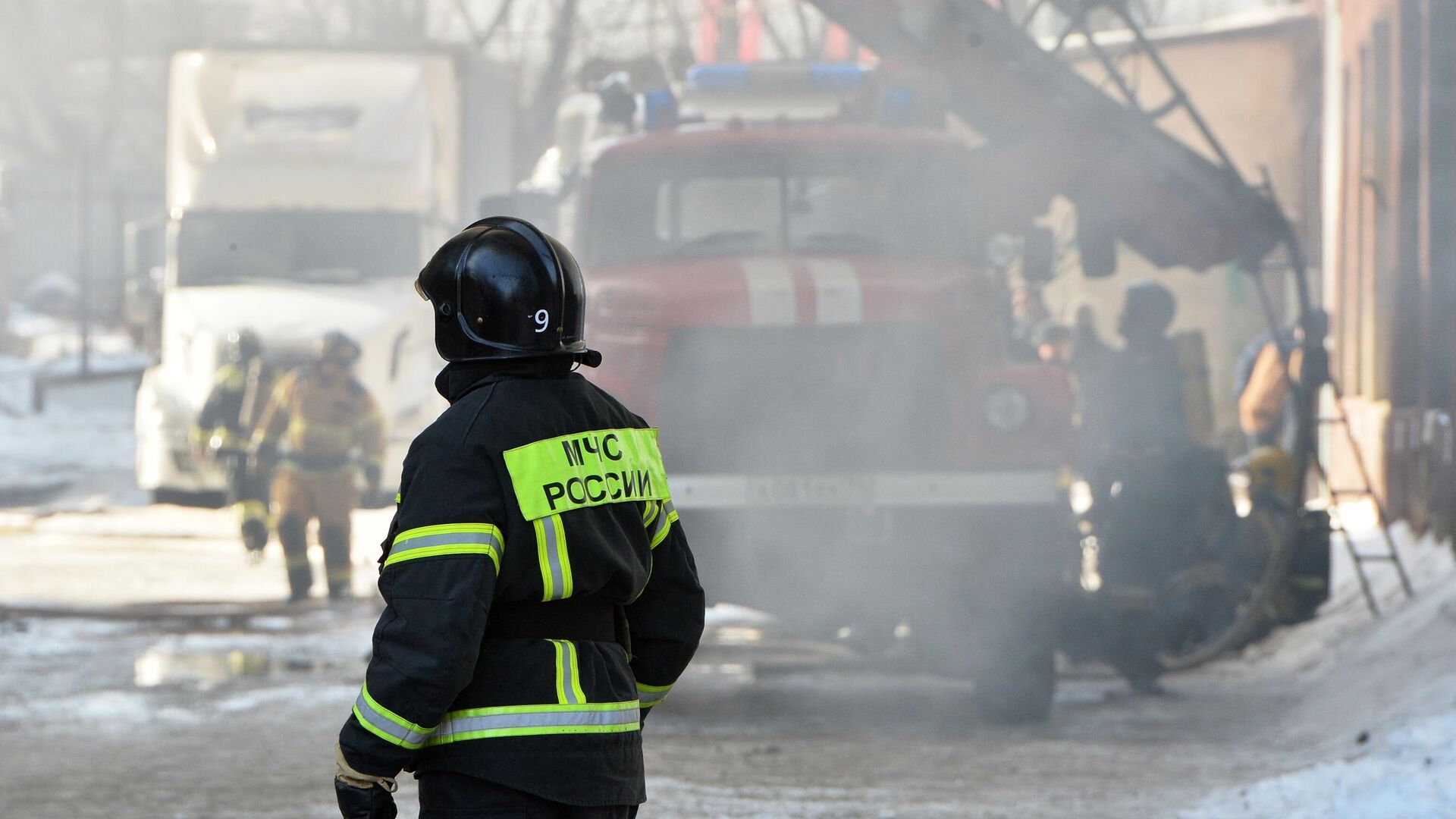 Beletsky's colleagues also recall that from the very beginning of the service he easily joined the team, and now even those firefighters who had known him for a short time are sincerely grieving. According to his colleagues in the fire and rescue department, Beletsky knew how to relax and laugh, but he always worked "like the last time."
"Until the last moment we didn't believe that it was he (who was killed)," concludes the head of PSCh # 64 Nikolai Soloviev.
Ilya Beletsky was posthumously awarded the Order of Courage among four firefighters.