BISHKEK, April 11 – RIA Novosti. The activists, dissatisfied with the results of the elections to the city kenesh (council) of Bishkek, gathered at the building of the Central Election Commission of Kyrgyzstan, dispersed, RIA Novosti correspondent reports.
On Sunday evening, about a hundred supporters of parties that did not enter the city kenesh (city kenesh or council) gathered at the CEC in the center of Bishkek. These are parties such as the Party of Communists of Kyrgyzstan, the Socialist Party, the Party of Social Democrats, the Reform and Butun Kyrgyzstan (United Kyrgyzstan) parties. They were indignant at the election results and argued that the counting was done dishonestly.
The police took the entrance to the CEC under increased protection.
A couple of hours later, the leaders of the party groups agreed to coordinate among themselves and decided to gather on Monday for a more massive rally. The place and time of collection will be determined later. After that, the activists dispersed, the police also removed the cordon.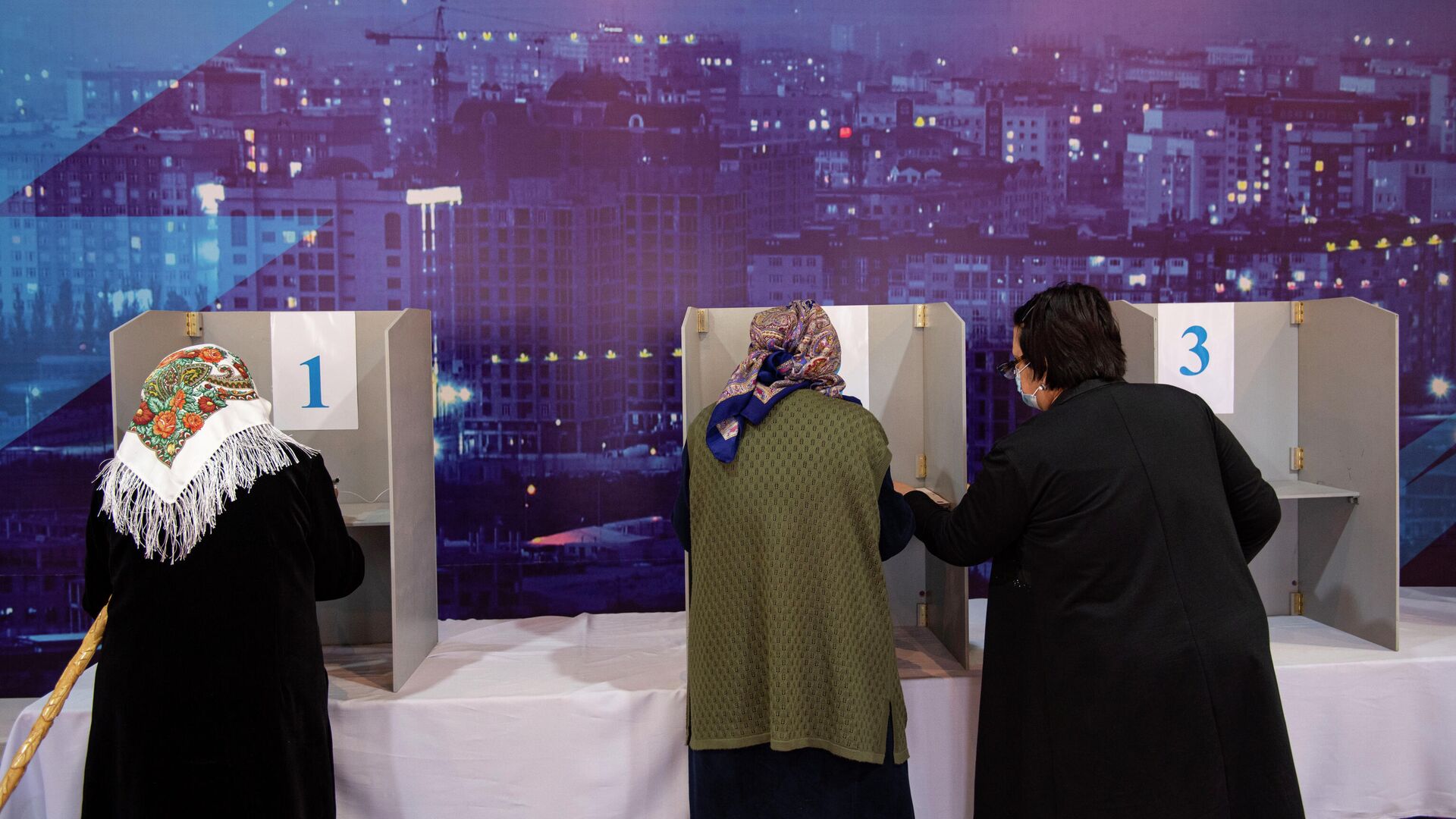 The automatic portal of the Central Election Commission of Kyrgyzstan provides data that only six parties enter the Bishkek City Council according to the preliminary results of the elections, since only they overcame the barrier of 7% of the number of voters who came to the polling stations. According to preliminary data from the CEC, the parties "Emgek" ("Labor"), "Ak-Bata" ("Blessing"), the People's Democratic Party of Kyrgyzstan, "Ata-Jurt Kyrgyzstan" ("Motherland Kyrgyzstan"), "Yntymak" "(" Harmony ") and" Bizdin el "(" Our people ").
More than 20 thousand people fought in the elections in local councils of 420 rural districts and 28 cities. The turnout of the population, according to the latest estimates, approached 40%. According to the law, there is no turnout threshold for local elections. Also on April 11, a referendum was held to amend the basic law of the state.
Read all the news of Kyrgyzstan on the website Sputnik Kyrgyzstan >>