MOSCOW, April 9 – RIA Novosti. The British-Swedish pharmaceutical company AstraZeneca will supply almost half of the coronavirus vaccines to EU countries this week than previously planned, the Financial Times reported, citing documents obtained at its disposal.
According to the publication, the company plans to supply 1.3 million doses of the vaccine to the EU countries, as well as Iceland and Norway. In mid-March, AstraZeneca forecast shipments to be 2.6 million doses. At the same time, the company is not abandoning its plans to supply 70 million doses in the second quarter, the newspaper said.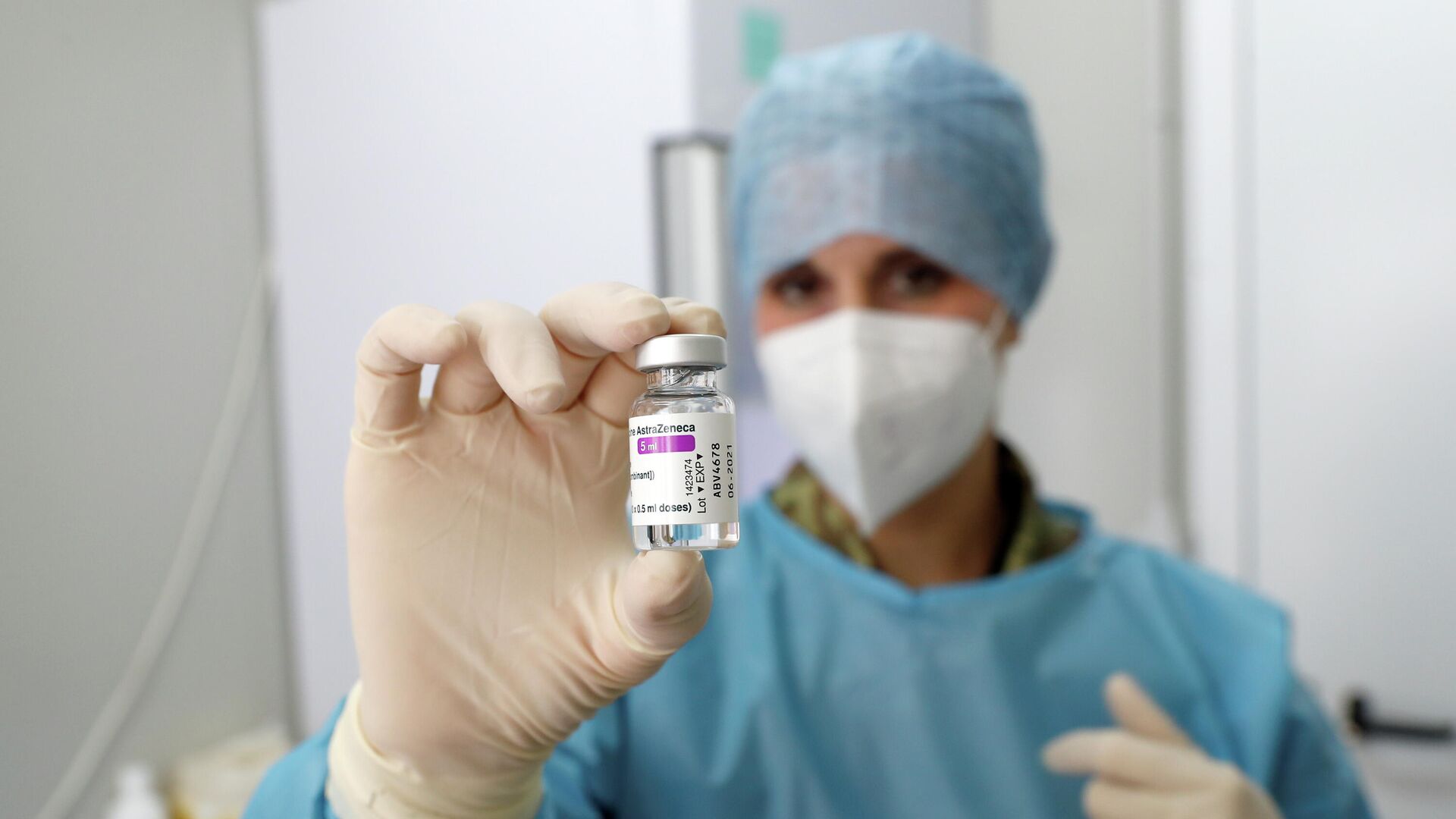 The EMA's Medicines Safety Committee, after reviewing additional information on the AstraZeneca vaccine, said on Wednesday that its benefits outweigh the risks associated with it, but acknowledged the possibility of a link between vaccination and the very rare occurrence of thromboembolic complications in patients. The regulator considers it necessary to include the rare likelihood of such complications in the list of side effects of this vaccine. At the same time, experts have not yet been able to confirm any specific risk factors associated with AstraZeneca and capable of provoking thrombosis. It is only known that most of the cases already recorded occurred with women under 60 years of age within two weeks after vaccination.
In March, information began to emerge about dangerous complications in some patients vaccinated with AstraZeneca in the EU. Austria was the first to sound the alarm, where one person was diagnosed with multiple thrombosis after vaccination and died 10 days after vaccination, and another person after vaccination was hospitalized with pulmonary embolism. Following Austria, information about complications began to come from other European countries.
Some European states have decided to suspend the use of the drug as a precautionary measure. However, on March 18, European regulator EMA said its experts had not confirmed that the AstraZeneca vaccine increased the overall risk of thromboembolic complications. The EU regulator confirmed the safety and efficacy of the AstraZeneca vaccine against coronavirus, noted that its benefits and protection of the population significantly outweigh the possible risks associated with it, after which a number of countries resumed the use of the vaccine.