Your browser does not support this video format.
S.-PETERSBURG, April 8 – RIA Novosti. The Leningrad Zoo told about the birth of two kangaroo cubs.
"Our marsupial inhabitants delight us every year with replenishment. 2021 was no exception: this time the cubs looked out from two females at once! Chloe has become a mother more than once, but Demeter has become her for the first time. November 2020, but the second cub is in January, "the zoo said on Thursday on its Instagram account. Tourism
It is noted that baby kangaroos are born tiny: their weight is only 1 gram. Immediately after birth, they are taken into the mother's bag.
"It is impossible to see them at this time – they begin to look out of the warm shelter only after a few months. And finally we saw adorable babies who showed their noses from their bags," the zoo says.
The Leningrad Zoo, located in the very center of St. Petersburg, opposite the Peter and Paul Fortress, covers an area of four hectares and is one of the oldest zoos in Russia. It first opened its doors to visitors on August 14, 1865. Initially, it was a private menagerie, it was opened and maintained at their own expense by the Dutchman Julius Gebhardt and his wife Sophia. Subsequently, the zoo changed many owners, remaining a private institution for more than 50 years. It became state property in 1917. Together with the city, the zoo survived the revolution and the blockade of Leningrad. Today, the Leningrad Zoo is home to about 600 species of mammals, birds, fish and invertebrates from different parts of the world.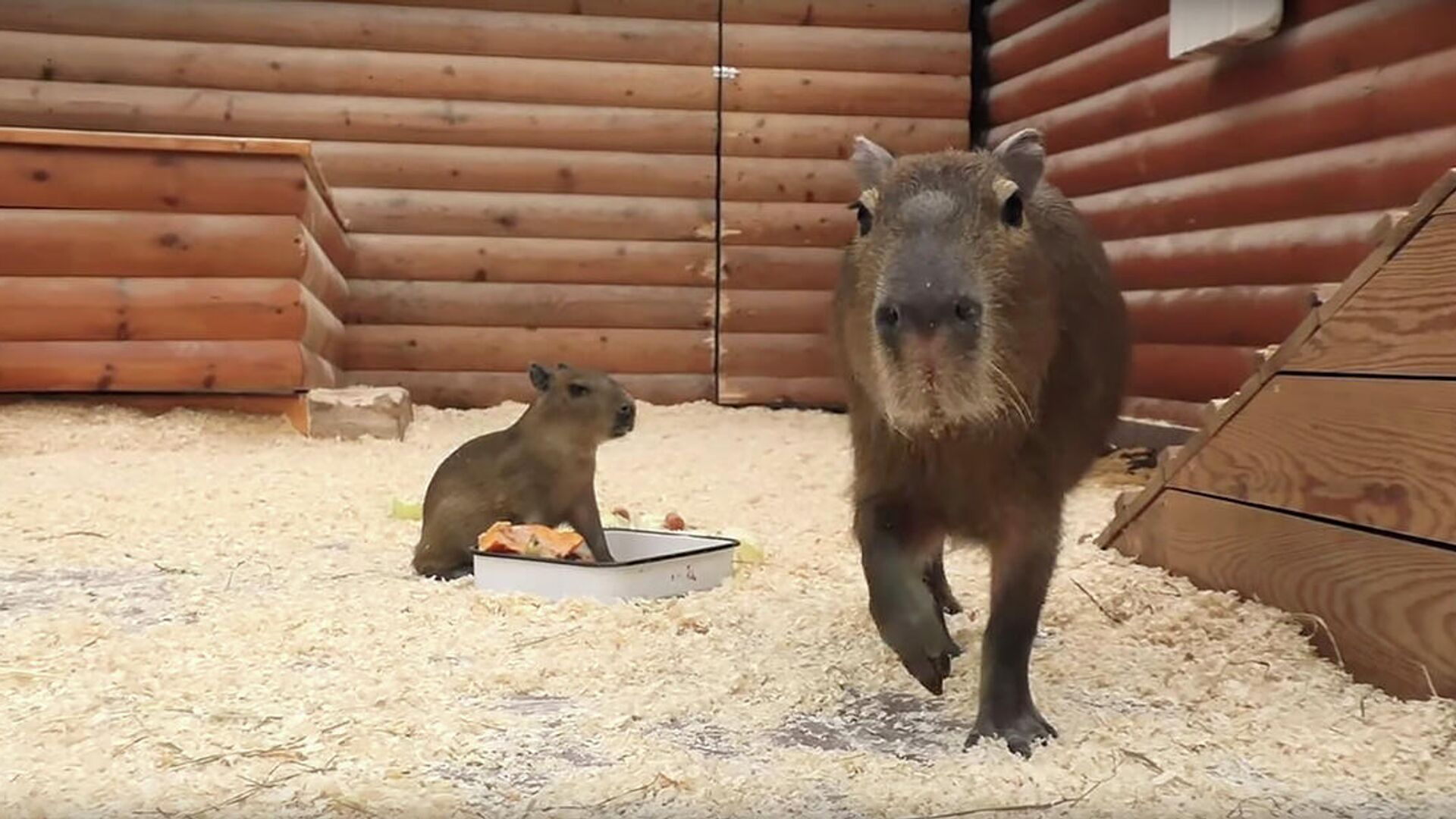 Good news