SIMFEROPOL, April 8 – RIA Novosti. The next plans for the presence of US Navy ships in the Black Sea will not come as a surprise or cause for panic, although they are part of a general strategy for increasing tensions along the Russian borders, Konstantin Zatulin, First Deputy Head of the State Duma Committee on CIS Affairs, told RIA Novosti.
The US is considering sending ships to the Black Sea in the coming weeks amid an alleged "increase in Russian military activity" on the border with Ukraine, CNN reported, citing a military source. The United States must notify its intentions to send ships to the Black Sea 14 days in advance. It is not clear at this point whether the US has notified its plans.
"Yes, in recent years, the United States has not climbed out of the Black Sea, trying to turn it into an American lake, but they really have no chance of doing this, based at least on the provisions of the Montreux Convention," Zatulin said.
According to the convention, for US warships there are restrictions on the total tonnage and terms of stay in the Black Sea, as well as other conditions, he recalled. Visits by US Navy ships have indeed become more frequent in recent years, Zatulin said. The visit to the Crimean shores of the destroyer "Donald Cook" in 2014 ended with the dismissal of part of the crew after flying over the ship with a Russian military aircraft, the deputy said.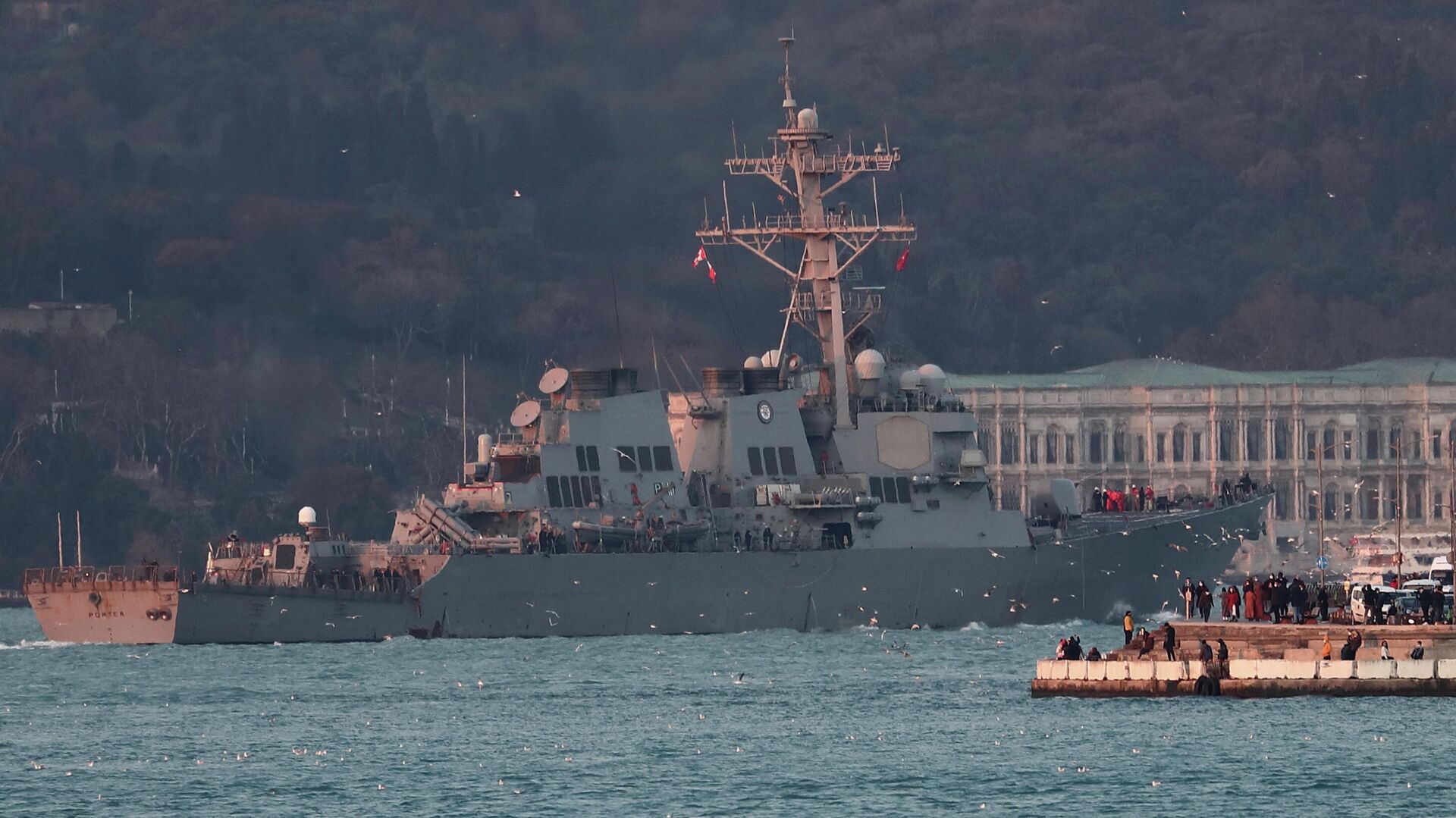 "I think that as regards the escalation of tensions around the Russian borders and the Black Sea coasts, this is an integral part of the overall strategy, but we understand the limits of the possibilities that the United States has in this matter. he added.
Earlier, Washington announced the escalation of "Russian aggression" and the movement of Russian troops in Crimea and on the eastern border of Ukraine. The US urged Russia to explain these alleged movements and announced its readiness to communicate. Russian Deputy Foreign Minister Sergei Ryabkov told RIA Novosti on Tuesday that explanations were given to the American side last week. He also said that in the "tone and perspective" proposed by the United States, Russia will not conduct a dialogue, and Washington will have to be satisfied with the explanations it has already received.
Press Secretary of the Russian President Dmitry Peskov said that Russia is moving troops within its territory and at its own discretion. According to him, this does not threaten anyone and should not worry anyone. Moscow has repeatedly stated that it is not a party to the internal Ukrainian conflict and is interested in Kiev overcoming the political and economic crisis.