GENEVA, 8 Apr – RIA Novosti. An explosive combined injury and shrapnel wounds caused the death of a five-year-old boy in the vicinity of Donetsk, OHCHR spokesman Liz Trossel told RIA Novosti following a visit by the UN Human Rights Monitoring Mission in Ukraine to the place of the child's death.
On Thursday, it became known that UN representatives talked with the relatives of the deceased boy and, together with representatives of the self-proclaimed DPR, examined the scene of the incident at the Joint Center for the Control and Coordination of the Ceasefire. "Indeed, colleagues from the Donetsk office of the UN Human Rights Monitoring Mission visited the scene today. incident in the village of Aleksandrovskoye. The information collected during the visit will serve as a basis for further analysis of the exact cause of the boy's death. At this stage, we can only confirm that he died from an explosive combined injury and shrapnel wounds, "Throssel said.
Earlier, the official representative of the RF IC, Svetlana Petrenko, said that Russian investigators opened a number of new criminal cases against the Ukrainian security forces due to shelling in Donbass. According to the investigation, on April 2, Ukrainian security forces carried out an attack using heavy weapons and drones on civilian infrastructure in the village of Aleksandrovsky in the DPR. As a result of an explosion of ammunition in the courtyard of a house on Dorozhnaya Street, a five-year-old child was killed, and his 66-year-old grandmother was injured.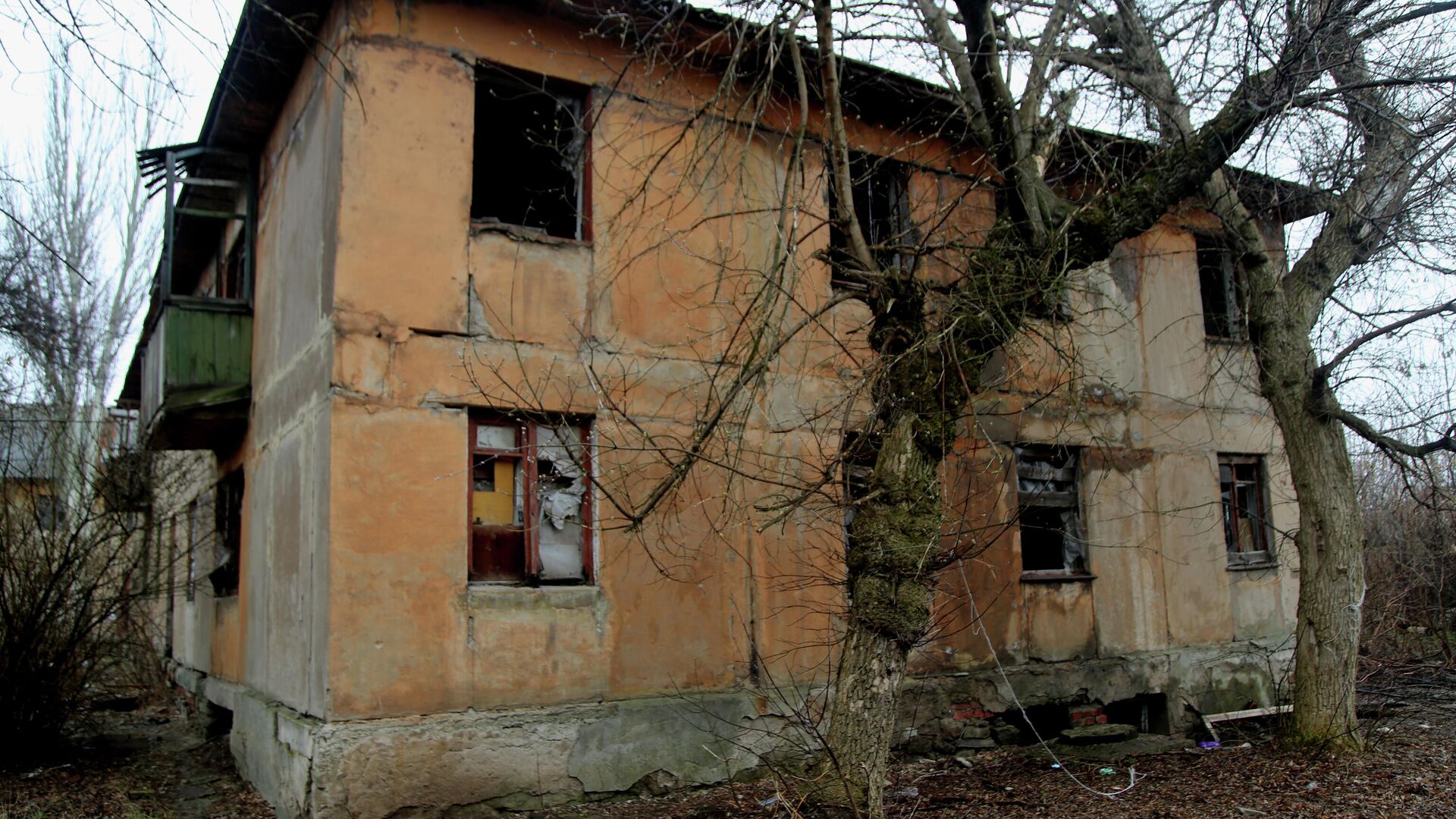 According to the press service of the Kiev delegation in the contact group on Donbass, Kiev sent a note to the OSCE SMM because of the news of the death of a child and the injury of a woman in the village of Aleksandrovskoye controlled by Donetsk, calling this information a "fake".
In April 2014, the Ukrainian authorities launched a military operation against the self-proclaimed LPR and DPR, which declared independence after the coup d'etat in Ukraine in February 2014. According to the latest UN data, about 13 thousand people became victims of the conflict. The issue of resolving the situation in Donbass is being discussed, including during the meetings in Minsk of the contact group, which since September 2014 has already adopted three documents regulating steps to de-escalate the conflict. However, even after the armistice agreements between the parties to the conflict, shootings continue.