KHANTY-MANSIYSK, April 7 – RIA Novosti. Ten years in prison was appointed by a court in the Yamalo-Nenets Autonomous Okrug for a driver who drove a drunk car and provoked an accident on the highway, where three people died, including two police officers, according to the regional investigation department of the RF IC.
At the beginning of 2020, the district department of the Ministry of Internal Affairs informed about an accident on the highway near the city of Nadym. According to the ministry, a local resident driving a Mazda drove into the oncoming lane, where a foreign car collided with an official Lada Granta car, which belonged to the department of the Ministry of Internal Affairs for the city of Gubkinsky. In the accident, two police officers died, as well as a migrant, whom they brought to a temporary detention center for foreign citizens for further expulsion from the country. In addition, the driver and two passengers of the Mazda car were taken to hospital.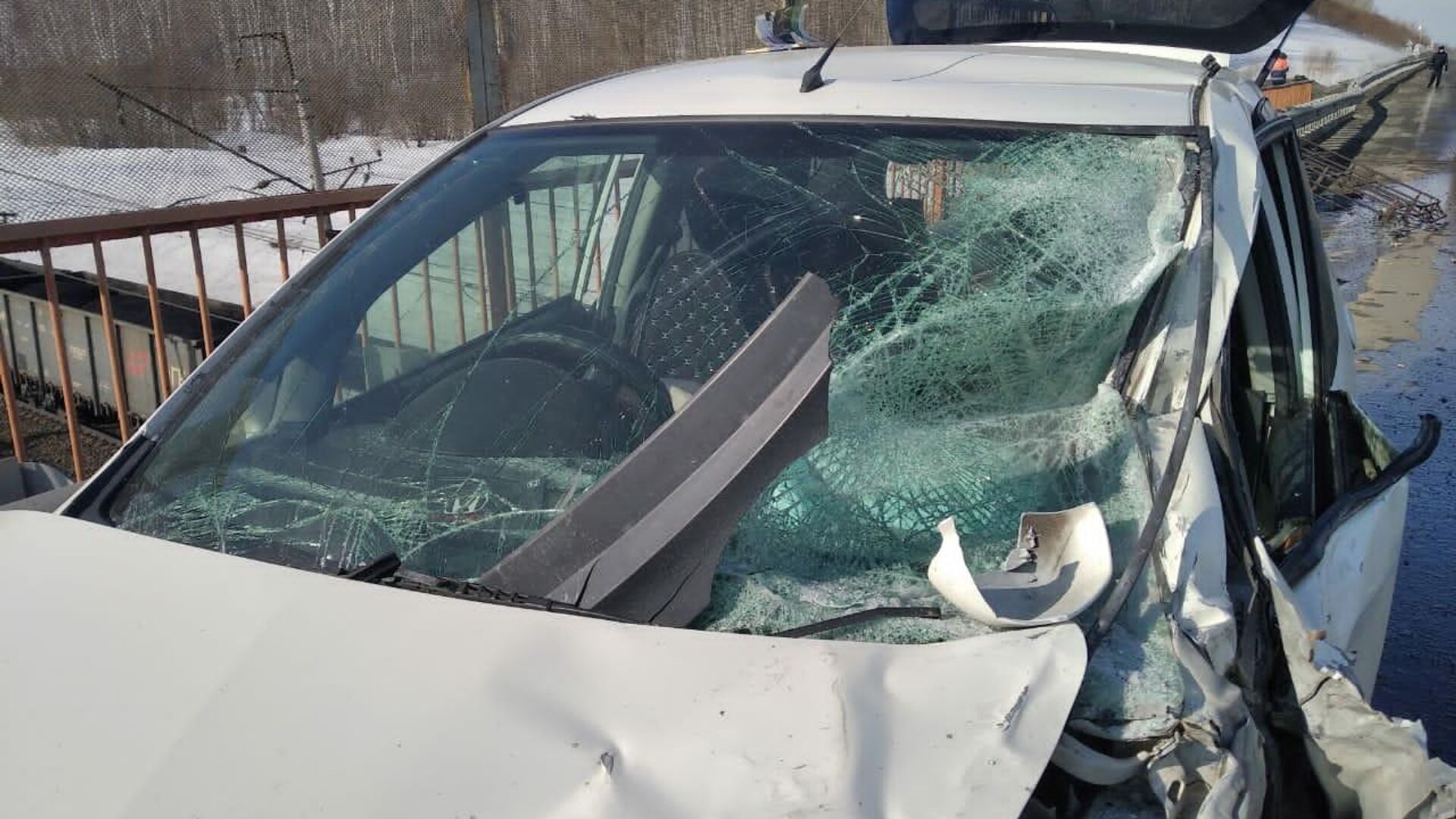 As specified in the investigative department, the 37-year-old driver, who had been previously convicted, was driving the Mazda car, he was drunk at the time of the accident. The department also stressed that before that he was deprived of his license for drunk driving. A criminal case was opened against the man, he was in custody. In August, the materials of the case were sent to the court. "The collected … evidence was recognized by the court as sufficient to pass a verdict against the driver of the car who caused the accident, which resulted in the death of two police officers and a citizen. The convict was sentenced to 10 years in prison. with serving in a penal colony ", – summed up in the department.