MOSCOW, April 7 – RIA Novosti. A third lava fissure opened in a volcanic eruption in Iceland's Reykjanes Peninsula, the National Meteorological Office said.
The eruption of the Fagradalsfjall volcano in the Geldingadalir valley began on March 19. The volcano is located just 50 kilometers from the capital of Iceland and only 32 kilometers from the main national airport "Keflavik". On Monday, it was reported the discovery of a new crack with a length of about 200 meters.
🥵 pic.twitter.com/1k92AHqsv4
– 🐱‍🚀 Birkir (@birkirh) April 7, 2021
"The third channel of the eruption opened at midnight and is located between the existing cracks," – said the management.
The flowing lava moves towards the Geldingadalur valley. The crack is about 150 meters long and about a meter deep. The emergence of a new crack was captured on video.
According to the national broadcasting service RUV, the eruption site was supposed to reopen to the public on Wednesday morning, but the opening was postponed.
According to geological studies, the last volcanic eruption on the Reykjanes Peninsula was 800 years ago.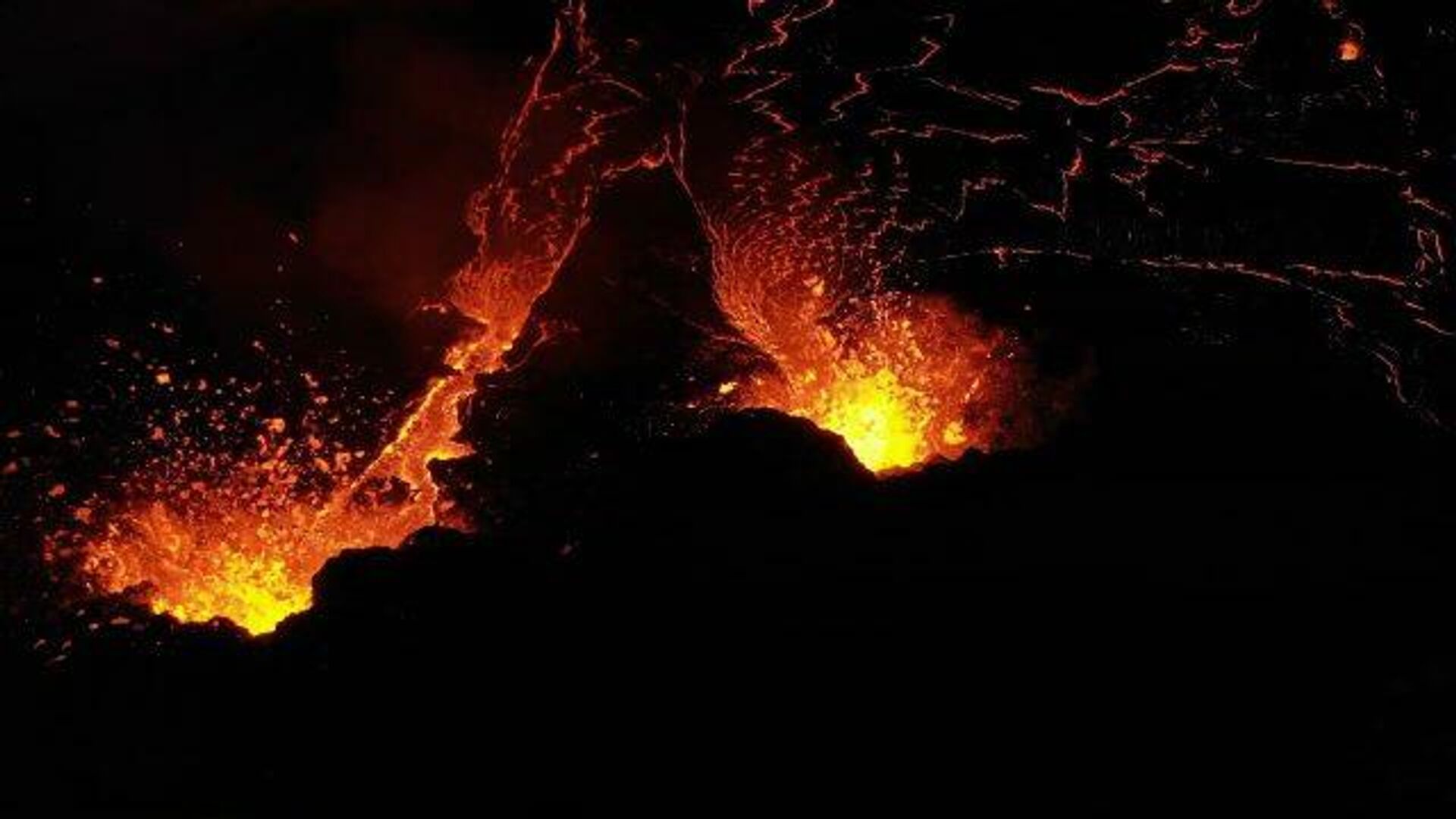 The Fagradalsfjall volcano, about 40 kilometers from Iceland's capital Reykjavik, has been considered dormant for 6,000 years. On March 19, it began to erupt. This was preceded by a series of more than 40,000 small earthquakes recorded in the Reykjanes Peninsula in the past four weeks.