S.-PETERSBURG, April 3 – RIA Novosti. A memorial service dedicated to the memory of those killed in the terrorist attack in the St. Petersburg metro on April 3, 2017 was held at the Trinity-Izmailovsky Cathedral, and a ceremony of laying flowers at a memorial plaque at the Tekhnologichesky Institute metro station was held, RIA Novosti correspondent reports.
The funeral service was organized at the request of the relatives of the victims. Also, the organizer of commemorative events was the national association for rendering assistance to victims of terrorist acts and emergency situations "We must live".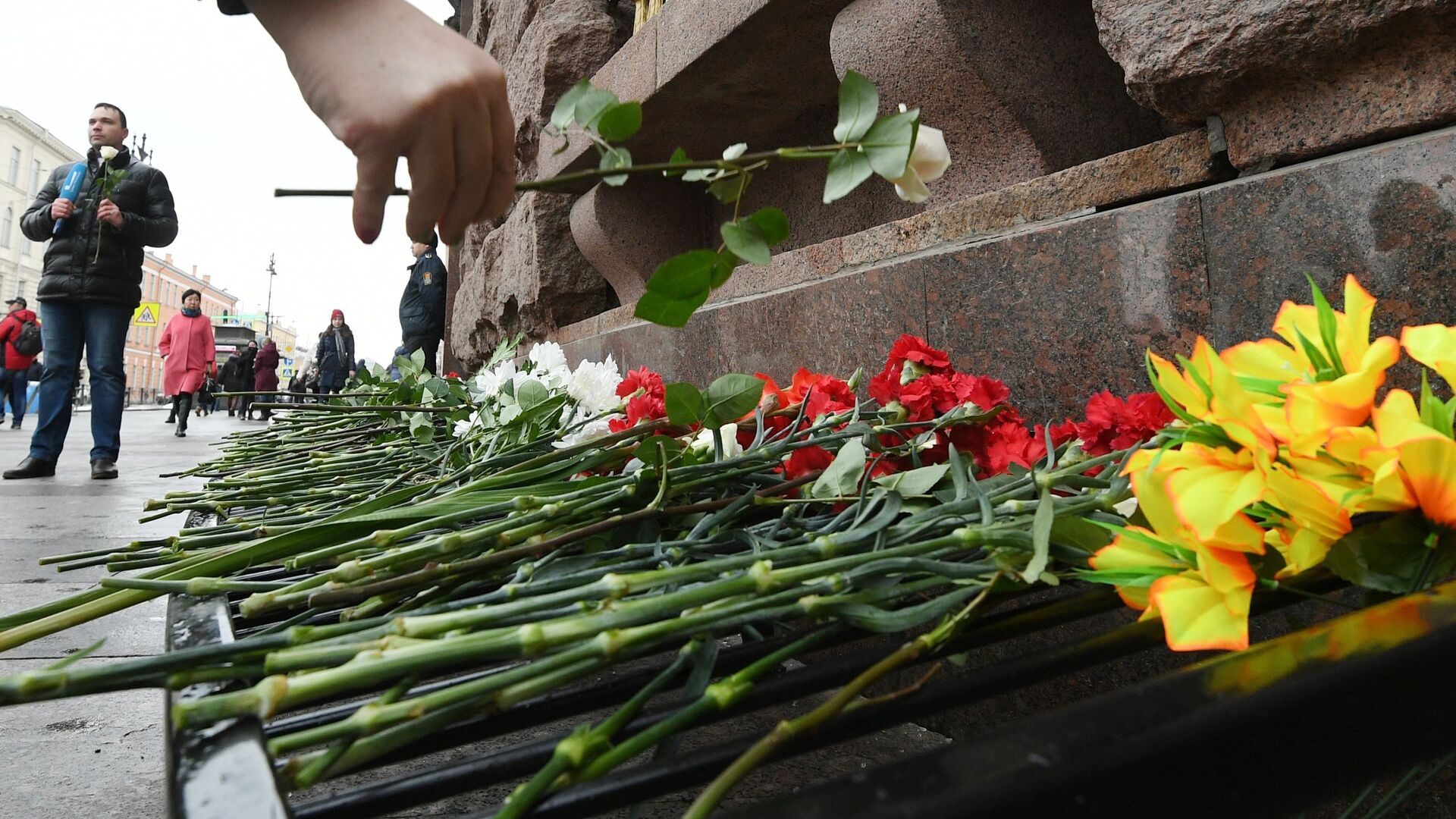 Later, at the Tekhnologicheskiy Institut metro station, a solemn ceremony of laying flowers to the memorial plaque of the victims of the terrorist attack took place. collection of St. Petersburg Vyacheslav Makarov.
Vice-Governor of St. Petersburg Oleg Ergashev noted that the city and the metro provide support to the families of those killed and injured in the terrorist attack.
The station attendant Nina Shmeleva said that that day she was one of the first to receive the train, in the carriage of which a suicide bomber detonated a bomb. "People jumped out of the cars and asked for help. Of course, we realized that it was a terrorist attack, but there was no time to talk – it was necessary to save people, "Shmeleva shared her memories.
Now she also works at the Technological Institute station on duty, and every working day she comes to honor the memory of those who died that day.
On the afternoon of April 3, 2017, an explosion occurred on the stretch between the Sennaya Ploshchad and Technological Institute-2 stations of the St. Petersburg metro. 16 people were killed, including a suicide bomber, several dozen passengers were injured. Another explosion, at the Ploschad Vosstaniya station, was prevented thanks to the timely detection of an improvised explosive device. The main person involved in the attack was sentenced to life imprisonment. Other defendants in the case received from 19 to 28 years in prison.