MOSCOW, April 3 – RIA Novosti. Deputy Speaker of the Federation Council Konstantin Kosachev believes that the chance of Ukrainian President Volodymyr Zelenskyy to resolve the conflict with the self-proclaimed DPR and LPR has been missed.
Earlier, the online publication Ukrainskaya Pravda reported that the National Security and Defense Council of Ukraine imposed sanctions on 11 Russian companies, including Rossotrudnichestvo.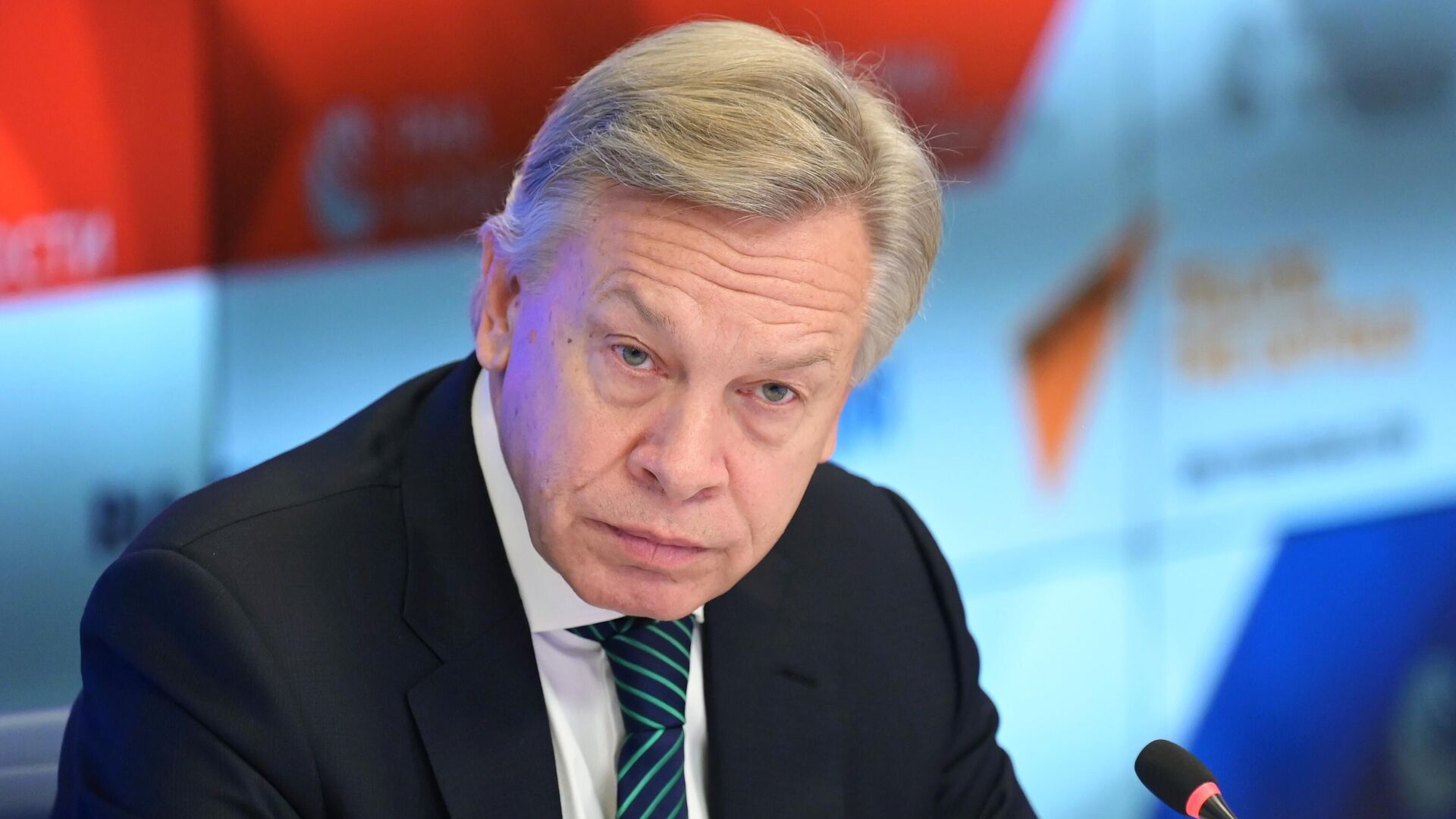 Kosachev called this decision "another example of the consistent degradation of the Ukrainian authorities in their policy towards Russia."
"I remember Zelensky's swing during the election campaign to resolve the conflict in the southeast," wrote the vice-speaker of the Federation Council on his Facebook page.
The Ukrainian authorities "imposed sanctions" (that is, a ban) against the Russian Center for Science and Culture in Kiev and ten more …
Published by Konstantin Kosachev Saturday, April 3, 2021
He believes that the President of Ukraine had a chance to do this, it was necessary to initiate a dialogue with residents of the DPR and LPR and make decisions that would ensure comfortable living in a single state for all citizens of Ukraine. "The chance, no doubt, has been missed: no dialogue, further suppression of the Russian language, dismantling the system of Russian-language education, continuing the glorification of Bandera and others like them. But when the time comes to explain the failures, the choice is still the same, Russia is to blame. And the sanctions allegedly confirming this thesis, "Kosachev said.
He added that he was doubly offended for the representation of Rossotrudnichestvo – the Russian Center for Science and Culture in Kiev, as the former head of the department. He noted that the work of the center was in demand among the local population, although it was reduced in recent years by the efforts of Ukrainian radicals.
"In such cases, it is customary to answer in a mirror image. It is imperative to answer. But if it were my will – choosing retaliatory measures, one should refrain from the oncoming closure of the Ukrainian cultural center in Moscow," Kosachev added.
In his opinion, contacts between people should not suffer because of the actions of the Ukrainian authorities.