YEREVAN, April 3 – RIA Novosti. The opposition Movement to Save the Motherland, seeking the resignation of Armenian Prime Minister Nikol Pashinyan, announced the unblocking of the street adjacent to the country's parliament in Yerevan in connection with the transfer of shares to the country's regions.
Earlier, the opposition moved their camp from the central Baghramyan Avenue near the parliament building to the narrow Demirchyan Street that intersects with it.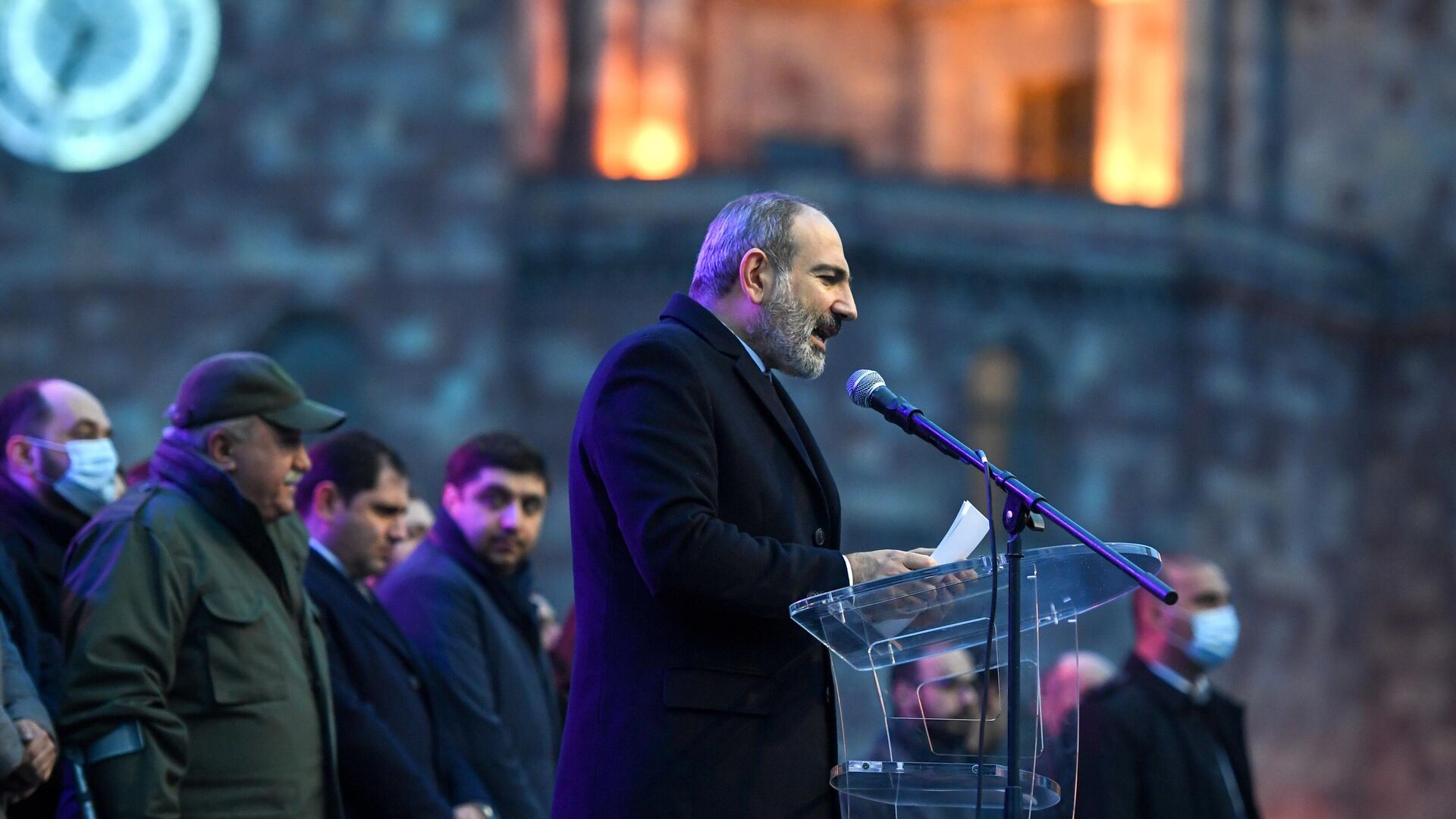 "During the rally on March 28, the Movement for the Salvation of the Motherland announced the beginning of a new stage of the struggle. In the coming days, the main actions will be transferred to different settlements. Regional meetings and rallies, their venues have already been announced. Starting today, we are liberating Demirchyan Street, stating that after visiting the regions, citizens will return to the Baghramyan-Demirchyan intersection, "the traffic's Facebook page said in a statement.
The first regional opposition rally is scheduled for April 6 in the city of Sevan, Gegharkunik region.
Another political crisis flared up in Yerevan after Pashinyan's careless words about the Russian Iskanders. According to media reports, the deputy chief of the general staff of Armenia ridiculed the prime minister, for which he was dismissed, following him the chief of the general staff was offered to resign. The Armed Forces of Armenia issued a statement in which they demanded the resignation of Pashinyan himself. The prime minister regarded this as an attempted coup and called on his supporters to take to the streets. Meanwhile, the opposition has erected barricades and set up a campground near the parliament, they are not in the mood for negotiations with the authorities and demand the resignation of the prime minister.