MINSK, April 3 – RIA Novosti. Oleg Gaidukevich, a Belarusian deputy, deputy chairman of the commission on international affairs of the lower house of the Belarusian parliament, said that it was ridiculous to hear from Ukrainian politicians accusing Minsk of a dependent policy, since the decisions of Kiev were influenced by the US and the EU.
Earlier, the first president of Ukraine, the representative of Kiev in the contact group on Donbass, Leonid Kravchuk, said that Ukraine today is an "enemy" for Russia, and Belarus is the "lackey" of the Russian Federation.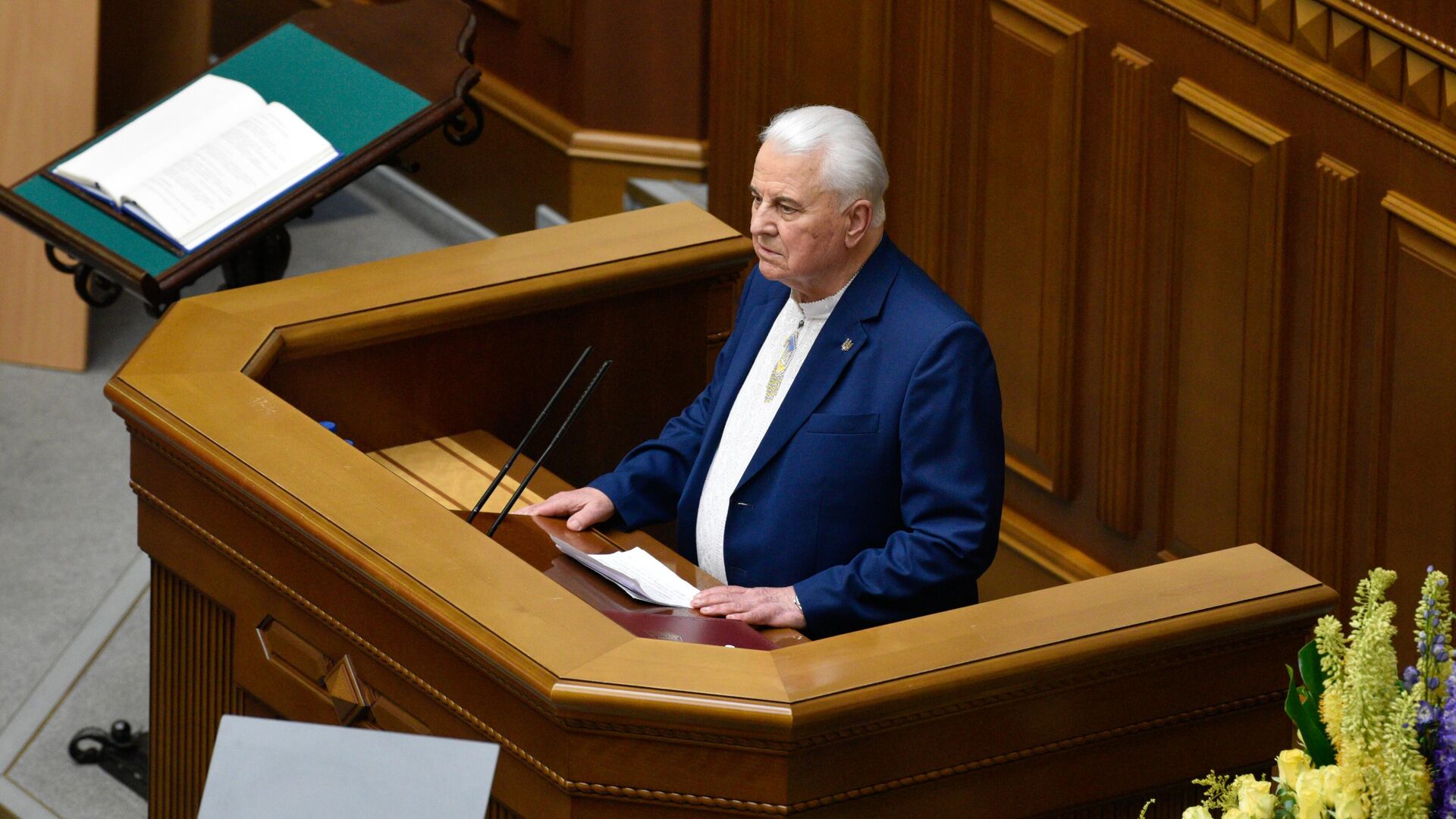 "I heard this statement and laughed. I think the whole Ukrainian people are now laughing at the words of Kravchuk," the deputy told RIA Novosti on Saturday.
He drew attention to the fact that Ukrainian politicians talk a lot about independence, sovereignty and at the same time "cannot make a single independent decision." "Zelensky (President of Ukraine – ed.) Cannot buy the vaccine (for COVID from Russia – ed.) That the people want … Ukrainian politicians are now puppets … They have lost the remnants of independence and sovereignty. I think our brotherly Ukrainian people, with whom we were friends and we will be friends, he understands all this very well, "Gaidukevich believes.
In his opinion, in particular, the United States influences the policy of Ukraine, and "in matters of sanctions and the economy – complete dependence on Brussels." "The EU and the US are forcing (Kiev – ed.) To carry out the decisions they consider necessary. It is not a secret," Gaidukevich stated.
The MP stressed that "just the same Belarus is a sovereign state." "We ourselves decide with whom to build an alliance, we decided in a referendum that with Russia – and we will continue to build it with Russia. We ourselves make decisions regarding whom to impose sanctions, and against whom not. We ourselves make the decision – to build A nuclear power plant or not. And we built it. We ourselves make decisions about how we should live, and do not allow any country in the world to interfere in our internal political situation. But Ukraine allows. Therefore, regarding yesterday's statement (Kravchuk – ed.) – "who has what hurts, he says about that, "- said Gaidukevich.
He wished the Ukrainian people to quickly begin to pursue a truly independent policy, to determine their own domestic and foreign policy.
The Belarusian authorities have repeatedly stated that the protests in the country that began after the presidential elections in August are being coordinated from abroad. Alexander Lukashenko, who, according to the Central Election Commission, received 80.1% of the vote, accused the West of directly interfering in the situation in the republic, noted that the unrest is directing the United States, and the Europeans "play along" with it. Among the countries from which protest actions are coordinated and there is interference in the internal affairs of Minsk, Lukashenka named Ukraine.