MOSCOW, April 3 – RIA Novosti. The head of the Ukrainian delegation to the Trilateral Contact Group on Donbass, Leonid Kravchuk, demanded that the representative of the self-proclaimed DPR Maya Pirogova be excluded from the political subgroup. He told about this on the air of the Ukraine 24 channel.
According to Kravchuk, with this demand he turned to the moderator of the talks from the OSCE, Heidi Grau.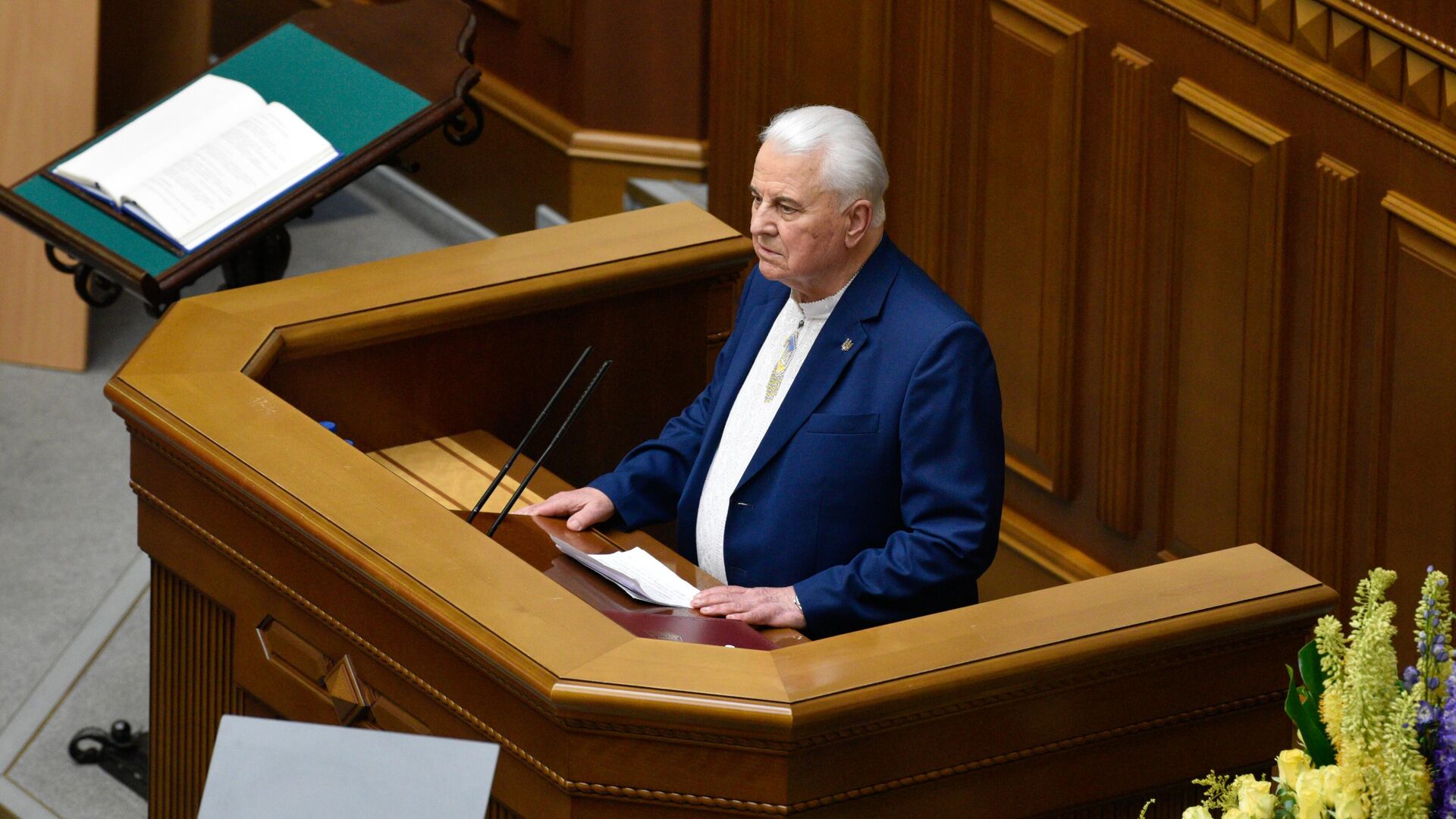 "As soon as this person (Pirogova. – Ed.) Appears at the negotiations, we will not even explain why, but we are leaving the negotiations for a period until Heidi Grau achieves her exclusion from the negotiation process," Kravchuk explained.
As the negotiator noted, he does not know whether Pirogova will take part in the next meeting of the TCG, since her illness was previously reported.
This is not the first time that representatives of Kiev have tried to "squeeze" representatives of the self-proclaimed republics out of negotiations. In March, Vladislav Moskovsky, press secretary of the DPR delegation in the contact group, demanded that the Ukrainian side abandon such methods and abide by the decisions made at the meetings.
The plenipotentiary of Russia Boris Gryzlov has repeatedly spoken about the sabotage of the TCG negotiations by Kiev. In September, the Ukrainian side opposed the keeping of the minutes of the meeting, as well as audio and video recording, and in October refused to consider the draft roadmap for the settlement in Donbass.
Since February 2021, the situation in Donbass began to deteriorate. Provocations by the Armed Forces of Ukraine and shelling of settlements in the DPR and LPR have become more frequent. So, today the Armed Forces of Ukraine for the first time since the end of July – when additional ceasefire measures were introduced in eastern Ukraine – used artillery when shelling the self-proclaimed Luhansk People's Republic. This was stated by the official representative of the People's Militia of the LPR Yakov Osadchiy. And in the DPR, as a result of an attack by Ukrainian UAVs, a child was killed and a woman was injured.