BUENOS AIRES, April 3 – RIA Novosti. The PCR test of Argentine President Alberto Fernandez for coronavirus infection COVID-19, made after an antigen test, was positive, the president's medical team said.
Fernandez previously said that his coronavirus antigen test was positive. Antigenic tests are not tests for antibodies, such tests detect the presence of a specific viral antigen, which implies the presence of infection.
"On April 2, President Alberto Angel Fernandez … did a test to determine the coronavirus antigen, which turned out to be positive … He was given a PCR test … The PCR test was positive, which confirms the presence of COVID-19 disease," the doctors say.
President's doctor Federico Saavedra assessed the president's health on Saturday as stable.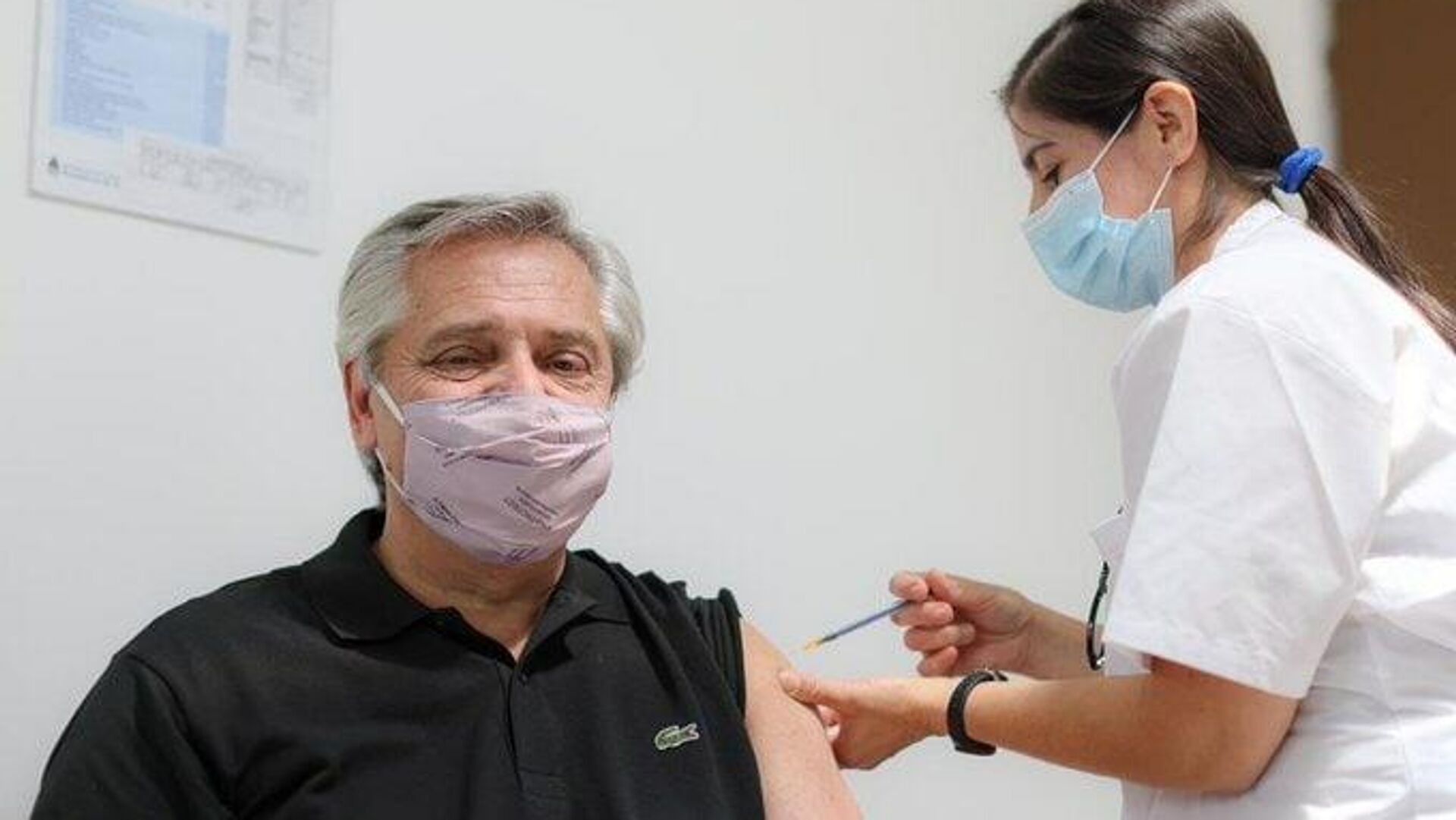 The spread of the coronavirus
"The head of state is stable, does not show symptoms, the state of health is within normal limits," the message says.
In January, the Argentinean presidential administration reported that he had been vaccinated with the first component of the Sputnik V vaccine. As noted on Saturday by the Argentine newspaper Clarin, citing sources, Fernandez was vaccinated with two doses of the coronavirus vaccine.
Director of the Gamaleya Research Center for Epidemiology and Microbiology of the Russian Ministry of Health Alexander Gintsburg, commenting on RIA Novosti on the Fernandez test, said that vaccination does not exclude infection, 8% of those vaccinated are at risk, but it excludes serious consequences.