MOSCOW, April 1 – RIA Novosti. State Duma Deputy Vyacheslav Lysakov, commenting on a high-profile road accident in the center of Moscow, proposed creating a special unit in the traffic police to monitor social networks in order to timely identify "ukhars" who drive on the "oncoming" and sidewalks.
According to the traffic police, on Thursday afternoon, in front of the Lotte Hotel on the Garden Ring, the driver (according to a RIA Novosti source, he was driving an Audi RS6 sports car) drove into the oncoming lane and crashed into four other cars. A woman on a Volkswagen was seriously injured – according to the Department of Transport, she is in intensive care. It is not officially announced who was driving the Audi RS6, but, according to a law enforcement source from RIA Novosti, this is a well-known blogger and pranker Edward Beale.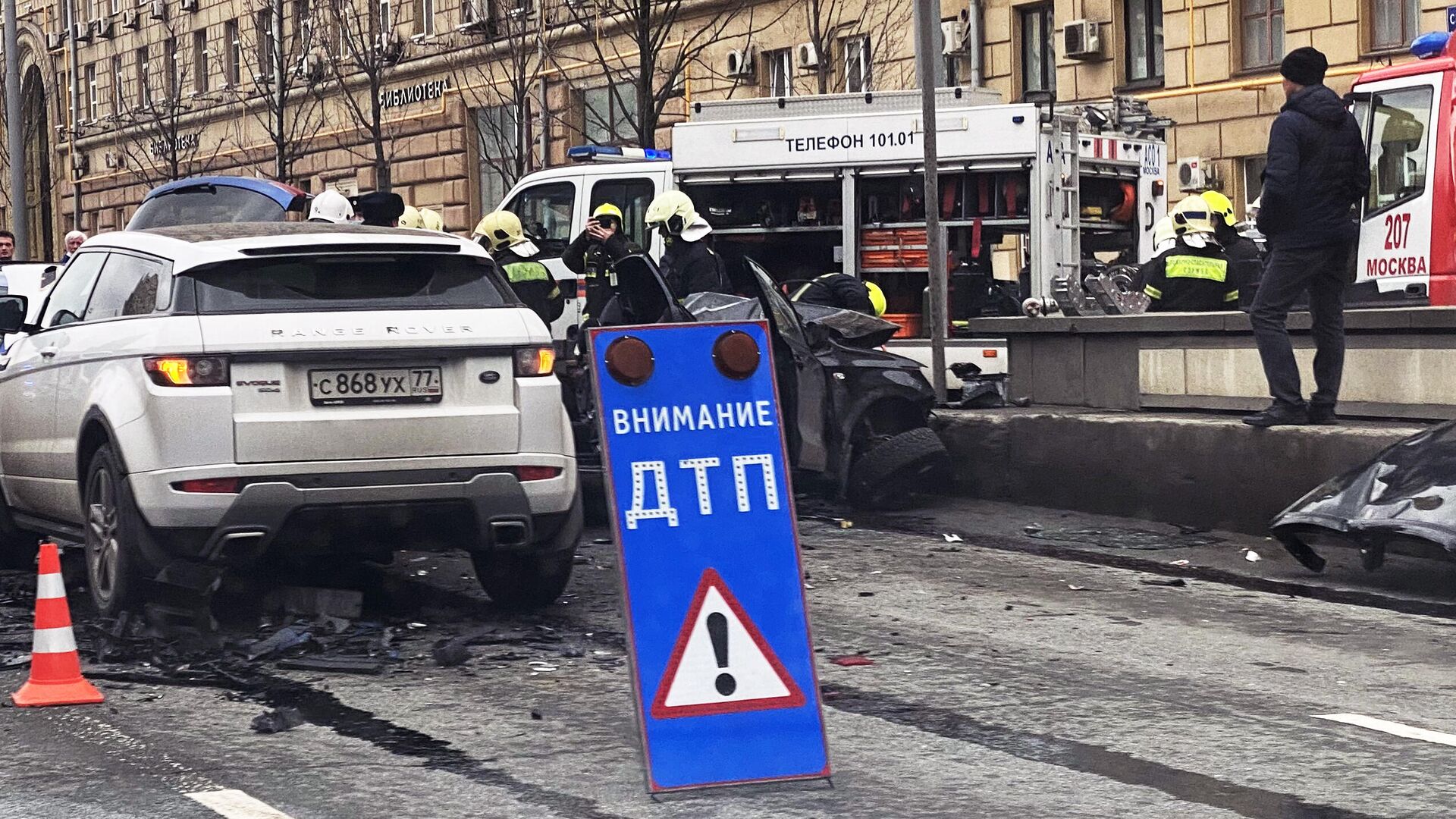 "I think that it is necessary to create a special unit in the State Traffic Inspectorate, which monitors social networks, identifies such hoes, including uploading videos of their" arts ": driving on sidewalks, on the opposite lane, and so on. And then it's a matter of technology, how catch them and punish them, "Lysakov said on the air of the Moscow speaking radio station.
According to him, there are enough articles in Russian legislation to "bring such figures to justice."
According to the Moscow Department of Transport, the culprit of an accident in the center of Moscow just this year "earned" 4-5 fines every day for violations of traffic rules, 566 fines in total.
Your browser does not support this video format.