MOSCOW, April 1 – RIA Novosti. At the time of a major accident in the center of Moscow, the car of the probable culprit was not registered with the traffic police – the previous owner took it off, but did not put a new one, according to the Moscow police.
The release does not specify whether it is about the Audi RS6 sports car involved in the accident. However, a law enforcement source for RIA Novosti confirmed that this is so.
"Registration registration of the vehicle on which the alleged perpetrator of the accident moved was terminated in January 2021 by the previous owner. The alleged perpetrator of the accident himself is not the owner of the car," the GUMVD said in a release.
It is not officially reported who was driving the Audi, but, according to a law enforcement source from RIA Novosti, this is a well-known blogger and pranker Edward Beale.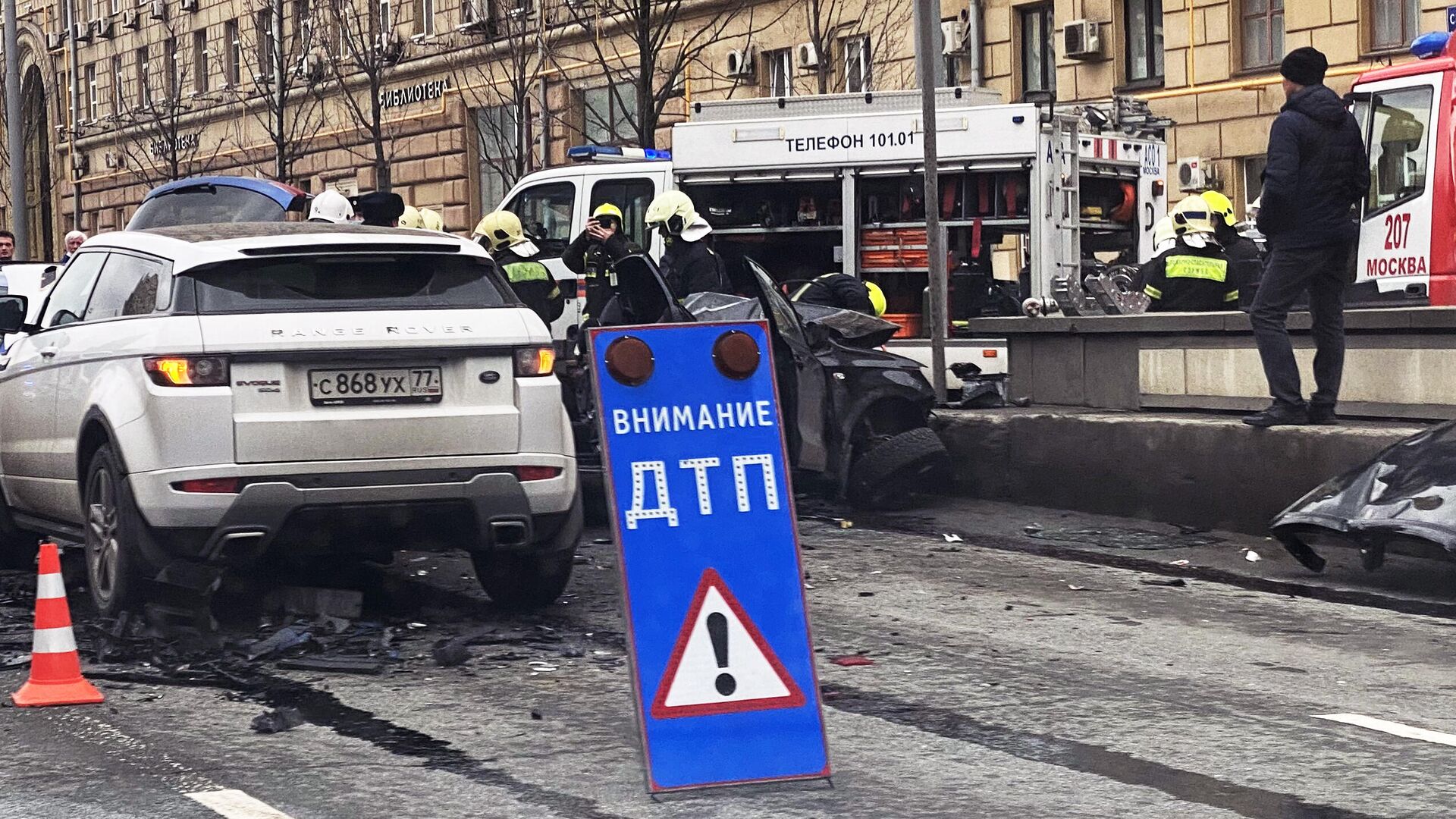 This is indirectly confirmed by the fact that in one of the videos on TikTok, Bill was telling subscribers about this car, along the way, during a "demonstration", grossly violating traffic rules. The license plates on the car from the video and the car that got into an accident today are the same.
Beale called the RS6 "a very dangerous car" and mentioned that the engine was boosted to 840 horsepower, up from 600 in the "base" version. Even in the standard version, such a car accelerates to 100 kilometers per hour in 3.6 seconds.
Not far from the site of today's accident – also on Smolenskaya Square – on June 8, 2020, another high-profile accident happened, with Mikhail Efremov. Then a drunken actor driving a Jeep Grand Cherookee drove into the oncoming lane and crashed into a van, the driver of which later died in the hospital. Efremov was sentenced to 7.5 years in prison and is already serving his sentence.