MOSCOW, April 1 – RIA Novosti. Washington has promised not to leave Kiev alone with the enemy in the event of an escalation of the conflict in Donbass, according to the website of the Ministry of Defense of Ukraine.
The department reported on the telephone conversations between the Minister of Defense of Ukraine Andriy Taran and the head of the Pentagon Lloyd Austin. The head of the Ukrainian defense department told his American colleague about the situation on the contact line in Donbass and accused Russia of unwillingness to comply with the ceasefire regime.
Austin, in response, promised to support Ukraine in the event of an aggravation of the situation in Donbass and Crimea.
"The US Secretary of Defense stressed that in the event of an escalation of Russian aggression, the United States will not leave Ukraine alone," the Defense Ministry said in a statement.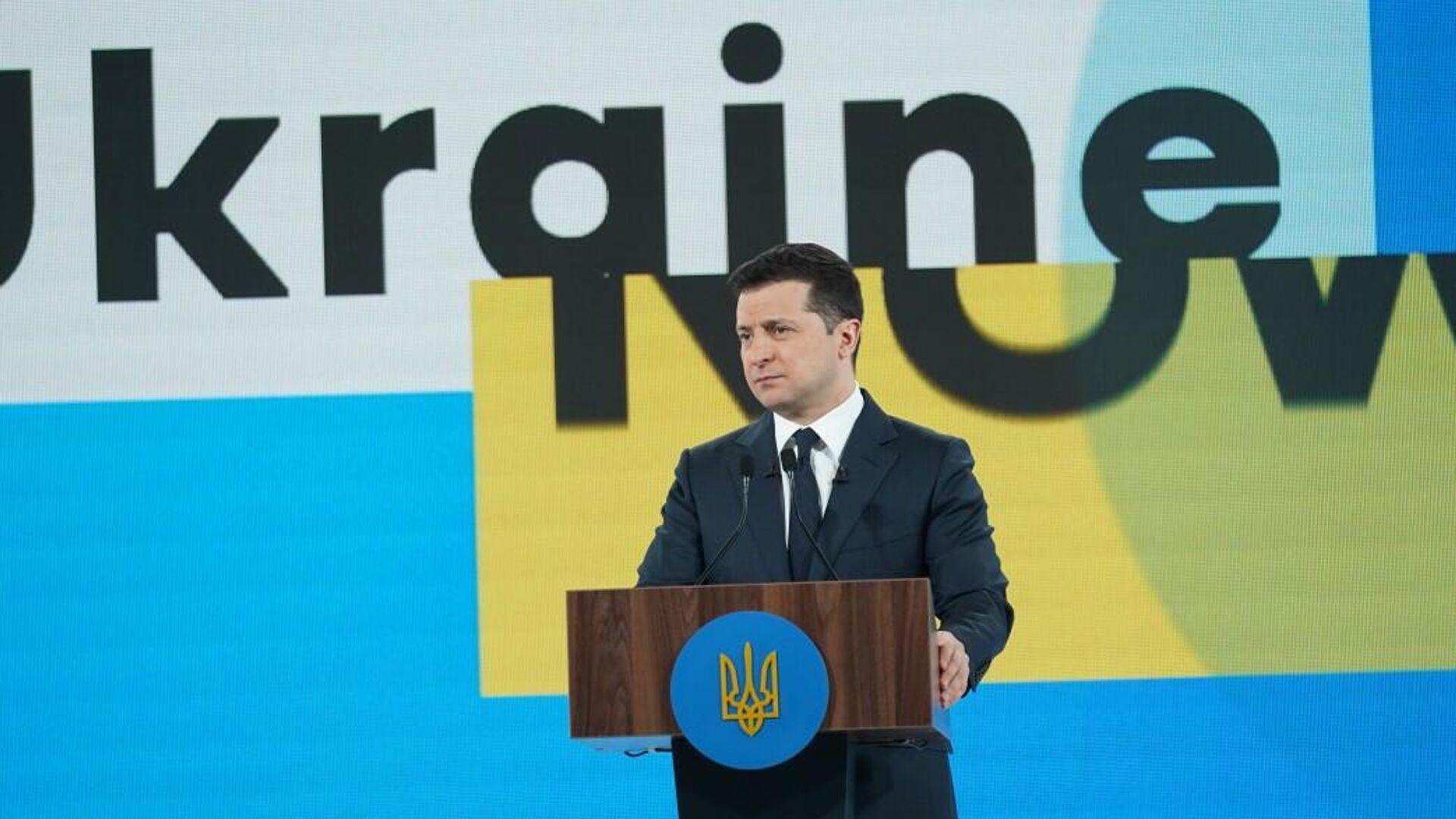 Last Tuesday, Commander-in-Chief of the Armed Forces of Ukraine Ruslan Khomchak accused Russia of allegedly gradually building up troops near the border with Ukraine, which, according to him, poses a threat to military security. Presidential press secretary Dmitry Peskov said in response that no one should care about the movement of Russian troops inside the country, and added that Moscow is taking measures to ensure the security of the borders along which NATO activity is recorded.
The conflict in Donbass has been going on for seven years, about 13 thousand people have become victims. Since February, the situation began to deteriorate: there was an attempt on the life of the battalion commander of the People's Militia of the DPR, Ukrainian security forces fired mortars at Gorlovka and the outskirts of Donetsk, and the fighting intensified.
The self-proclaimed republics believe that a large-scale offensive is being prepared in Kiev, pulling new forces to the line of contact. At the same time, earlier the Commander-in-Chief of the Armed Forces of Ukraine Ruslan Khomchak admitted that the army is working on the scenario of assaults in urban conditions.
Recently, videos from different Ukrainian regions have been published on social networks, in which trains with military equipment are visible.