MOSCOW, April 1 – RIA Novosti. Rescuers pulled a man with a child out of the water who had fallen under the ice on the Moscow Canal, RIA Novosti was told in the press service of the Moscow department of the GUCHSiPB.
As the interlocutor of the agency said, the duty shift consisting of Denis Sergeev and Denis Rusakov went to the scene of the incident on a hovercraft.
"At 40 meters from the shore, they found a man with a child lying on the ice," the agency's source added.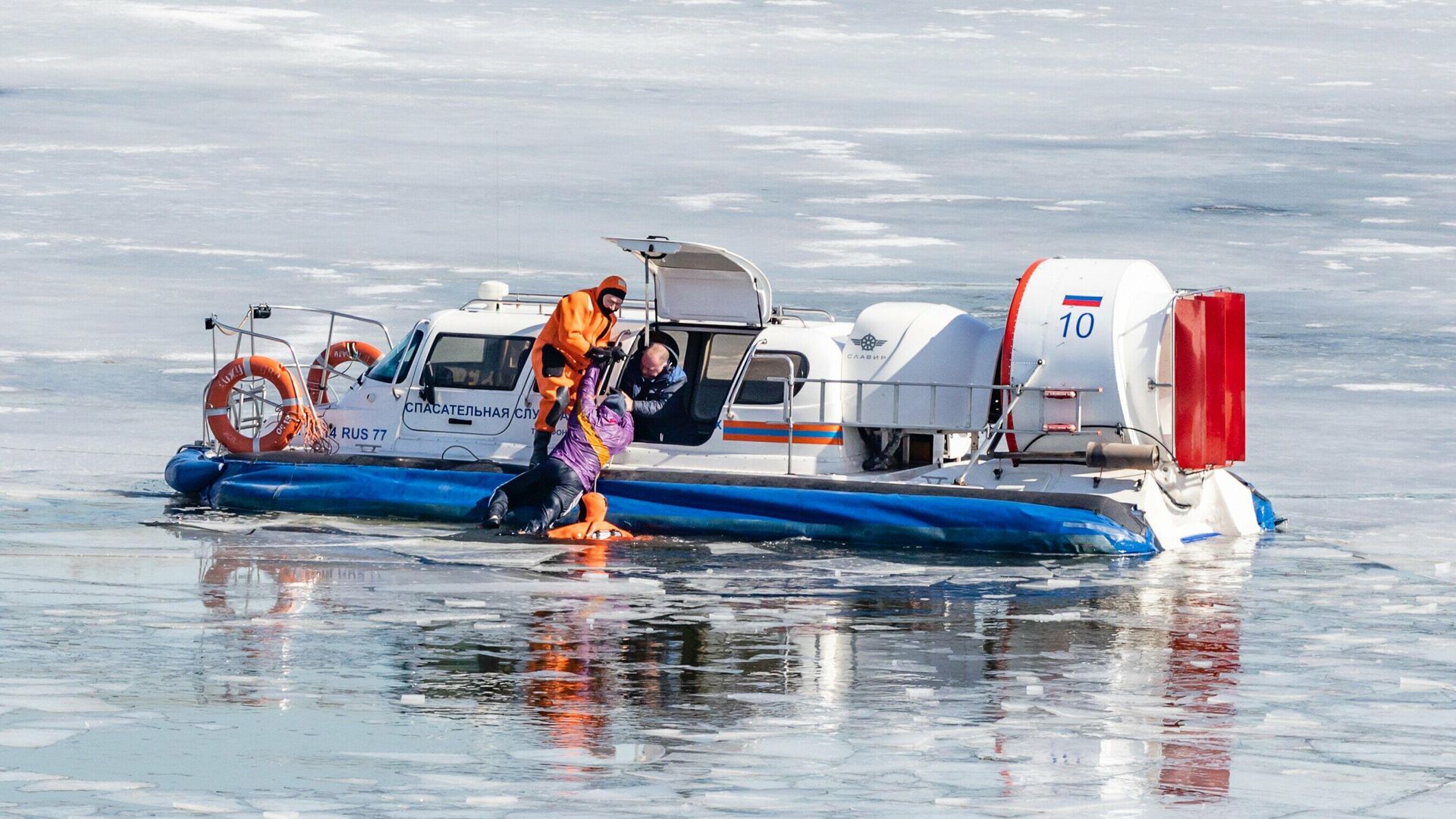 Good news
According to him, Sergeev reached the victims, after which he helped them to board the ship.
Already at the rescue station, an elderly man said that he saw a child who fell through the ice while trying to cross the channel. He immediately rushed to his aid and pulled him out of the ice hole. At that moment, rescuers arrived in time.
After examining the doctors, the child was hospitalized, and the man went home on his own.