MOSCOW, March 14 – RIA Novosti, Maria Semenova. They are reindeer herders and children of reindeer herders. They left the tundra only when they were at school: the parents took the children to the boarding school, and they themselves followed the herd. But last year, after the snow had fallen, it rained. The yagel, which the reindeer feed on, turned out to be under the ice crust. The animals scattered in search of food, mixed with wild ones, many died. People who have spent their entire lives in a plague do not know what to do: they have no roof over their heads in the village, no education, no profession.
Aunt Tamara, according to Nämsne passport
Aunt Tamara of Nenets lives in a tent in the Tambey tundra – this is the name of her acquaintances and all her relatives. According to the passport – Nämsne Lathander. She does not remember what name she had from birth to school age, but when she got to the boarding school, the teachers named her Tamara. Nobody knows why anymore. Perhaps the teacher, also a Nenets by nationality, found such a replacement for the girl's secret name.
"We used to have secret names in the tundra that others should not know about. Probably Nyamsné was that name. And then they wrote it down in the passport," Aunt Tamara says.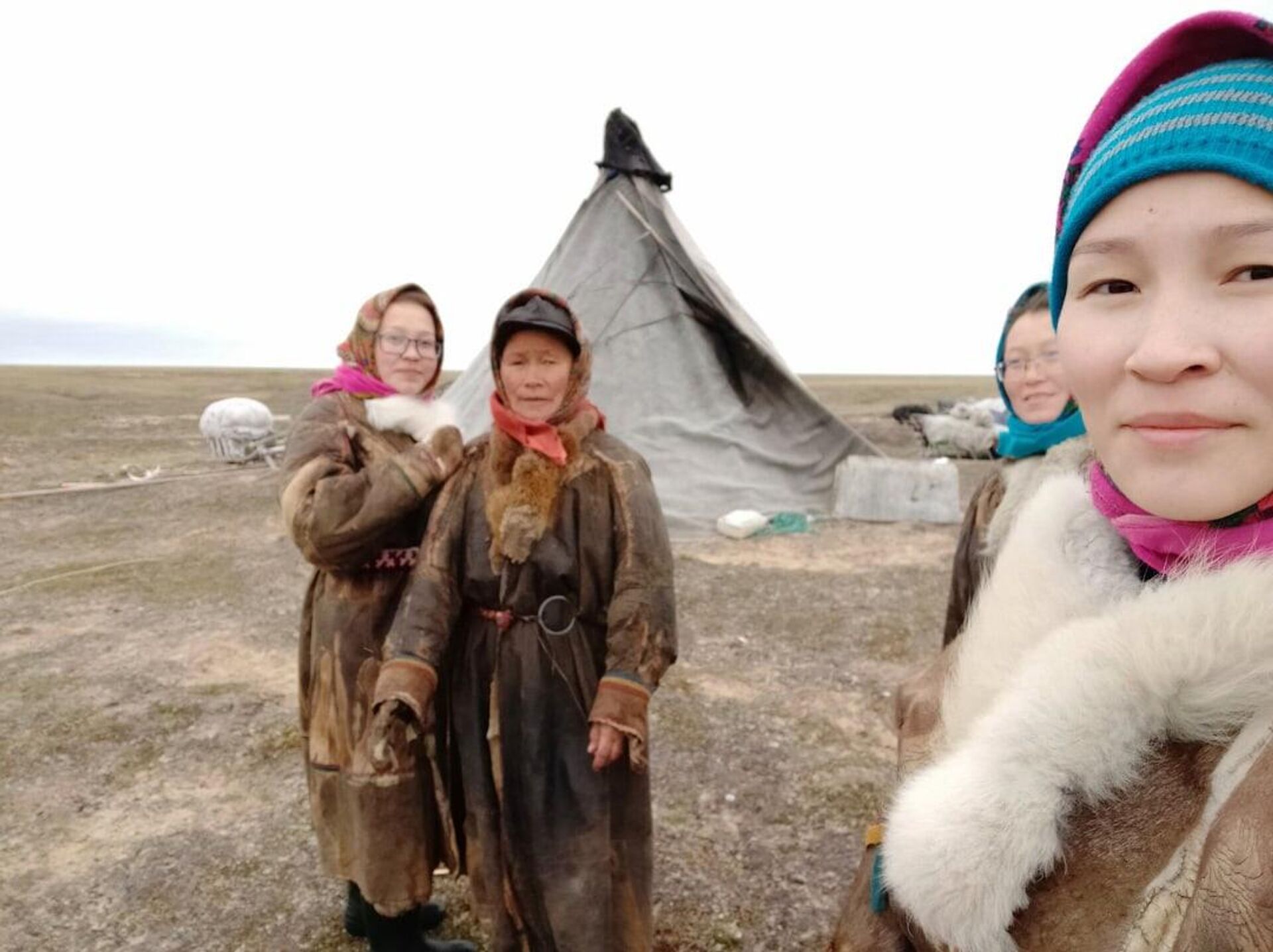 After school, she returned to the tundra – there she spent her whole life roaming with reindeer. Her life is now the same as in childhood, with the only difference that before they collected fin (pieces of wood thrown ashore) for the stove-stove, and now they buy firewood. In winter and summer, the Lathander family is accommodated in three tents: in one – Nämsna with her husband, in the other – the youngest son, in the third – the eldest with his family. Three more children of Lathanders moved to villages and cities.
And the chum has not changed at all: two layers of reindeer skins on poles, only on top it is now covered with dornit – a waterproof non-woven material. In the summer, the fur is changed to tarpaulin. Not very comfortable. "It is impossible to wash in the tundra in winter. It is cold in the chum, it was not like this before. I am cold. And if the stove is heated more, the skins will dry out," explains Lathander.
Tundra, school, tundra
Once every few days, the chum is dismantled, put on sledges (sleds) and transported to another place, closer to the herd. Animals roam in search of reindeer lichen, people also move with them. Reindeer herders visit the village several times a year for a couple of days: "We are buying, we are taking cereals, confectionery, bread." Clothes are sewn from skins themselves. Nämsne says that in summer you can meet a man in a factory jacket in the tundra, but never in winter. Serial products will not withstand severe frosts.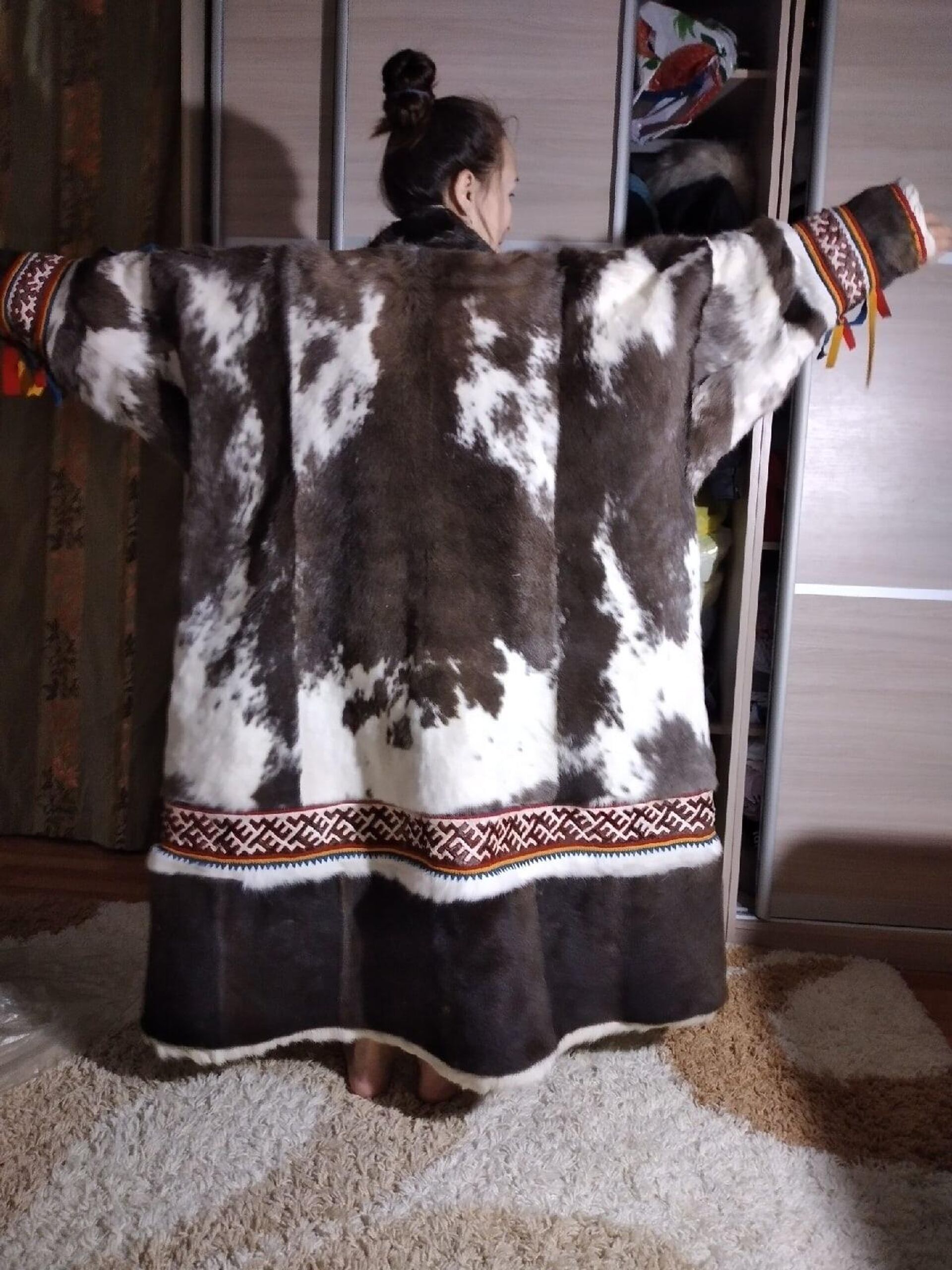 In autumn, animals are handed over for meat. The horns are exchanged for gasoline. "The price has dropped. A barrel of gasoline costs 15 thousand, if horns, then fifty kilograms per 200 liters, and last year it was thirty-five," notes Nämsne.
Her children and grandchildren repeat the same path: tundra, school, tundra. "It's hard to send children to a boarding school. Now there is a granddaughter who grew up with me, I wanted to go to school with her, but it didn't work out because there was a blizzard. She says to me:" Mom (all my grandchildren call me mom), I cried, because you couldn't come to me. "It's not scary – we didn't know anything about our parents at all. There was no communication or mail. We left for nine months, then returned to the tundra," Nyamsne shares her memories.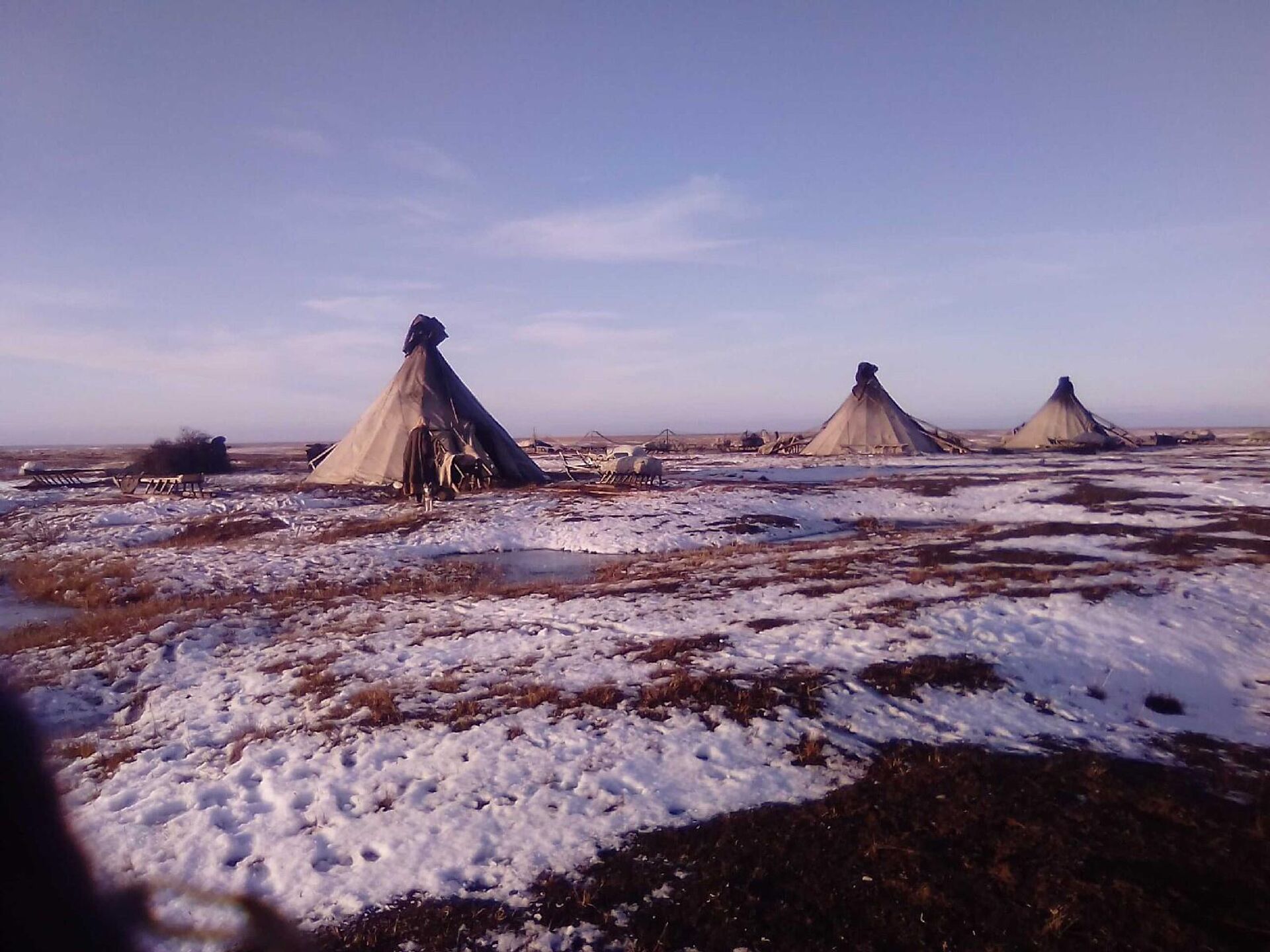 Tamara uses a satellite dish to correspond and call the children, there is no mobile connection in the tundra. The phones are charged by the gas generator.
"Some died, others scattered"
The traditional way of life of the Lathander family, typical of reindeer herders, is under threat. In autumn, when the snow had already fallen, it rained over the Tambey tundra. The yagel, which the deer harvest by tearing the white cover with their hooves, is covered with an ice crust. The death of animals began.
"In the fall, when we were catching reindeer for slaughter, we already knew for sure that there would be ice," says Nämsne.
But the horned ones were not taken away. There is an unspoken agreement between the locals, where whose plot is – you cannot enter the territory of another family with animals. The entire tundra is divided.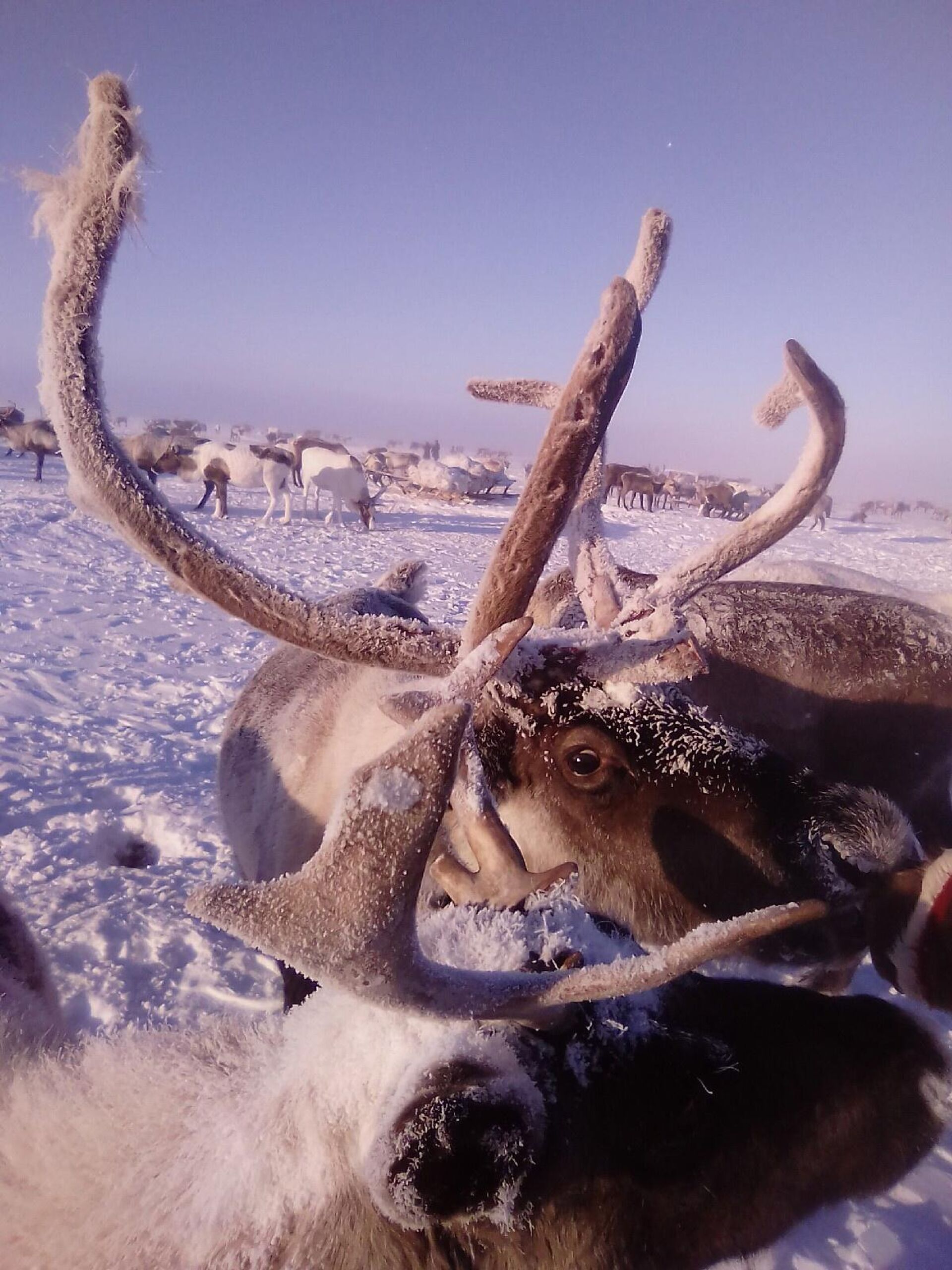 "Nowhere to lead, dear, nowhere," explains Lathander. "There are few camps. It's all pointless. The reindeer would have died on the way."
Previously, every day the animals were driven to the chum – they drove around the herd on reindeer, snowmobiles – only if necessary to the village. Now everyone has dispersed, mixed with the wild and those that belong to the neighbors. How much it will be possible to collect in the spring is unknown. Nomads distinguish their reindeer by a chip in their ears, and they simply "know it by sight," says Nämsne.
Reindeer breeder Viktor Barinov (name changed at his request) sighs: "Left without deer." "There were 250 heads. I don't know where to look for them. Some fell, others scattered across the tundra in search of food. I can no longer collect them. It is not clear what to do. I came to the herd – I counted about ten dead, that's just what I am Found. Others are lying in the ravine, probably. First, the young have died out, now – bulls (adult males), vazhenki (females) ", – he describes the situation.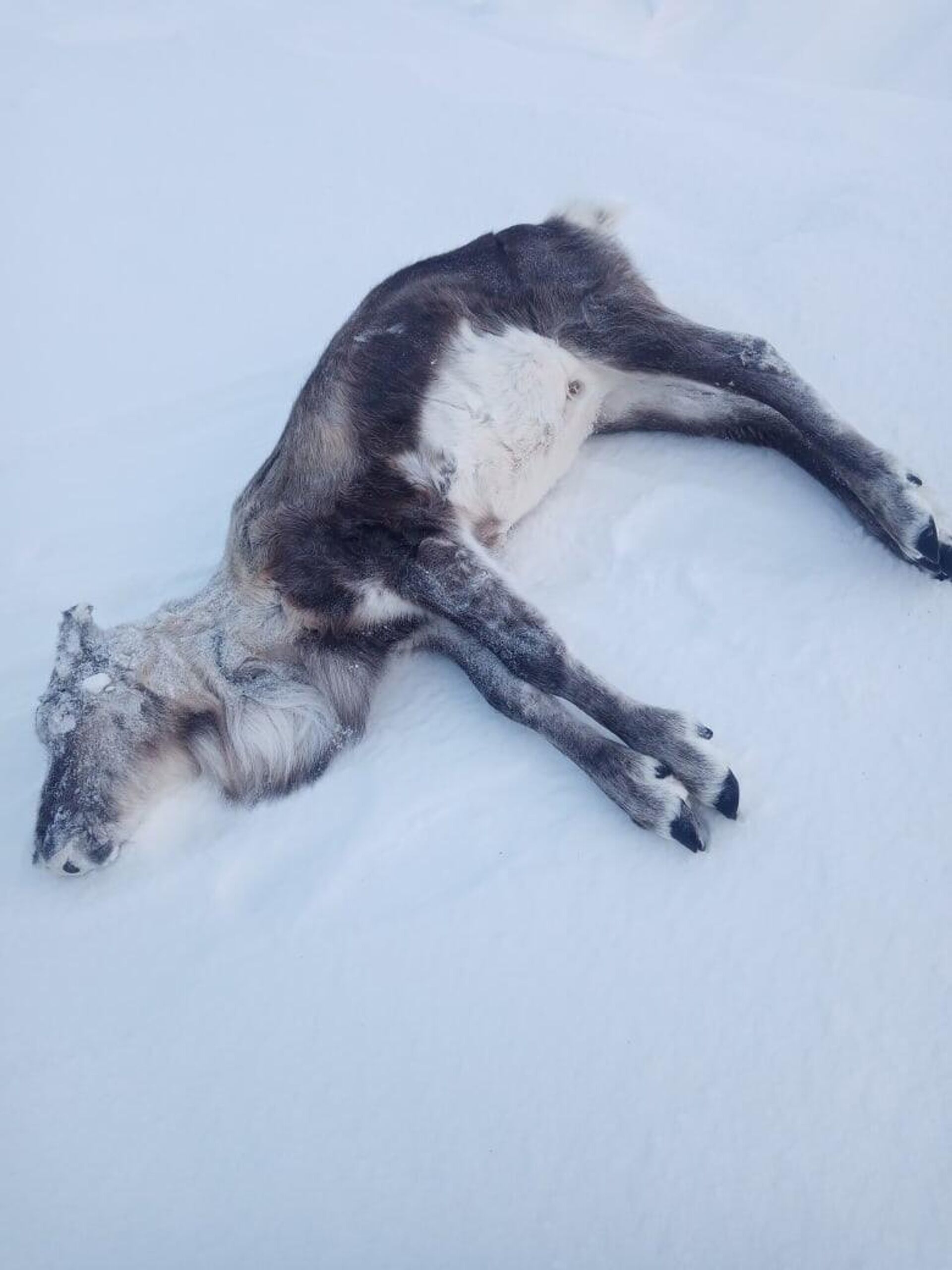 Victor lives in the tundra with his wife, brothers and father. He visits the village of Seyakha two or three times during the winter. In summer, when the rivers open up, you can't get out of the tundra at all.
"How many reindeer we collected, we were already tired. The snow was hard, with ice, the reindeer hooves broke when they tried to get to the reindeer moss. In recent years this has not happened: ice – yes, but not on such a scale. The animals were exhausted," says the tundrovik Alexey Salinder (name changed at his request).
Alexey, his wife and grandson changed the chum to beams on runners – he is driven from place to place on snowmobiles. The reindeer herder arrived in the village – two of the three vehicles had broken engines and needed repairs. Beams in the tundra – 250 kilometers from the nearest housing. However, Alexei still spends the summer in the tent – you can't drive a house across the bare ground.
"It won't get any easier from a barrel of gasoline"
The local administration tried to help the reindeer herders. "We were given two barrels of gasoline and mixed fodder. But it was too late. I know what's next. The administration promises something, but the barrel of gas won't make it easier for me, "says Victor.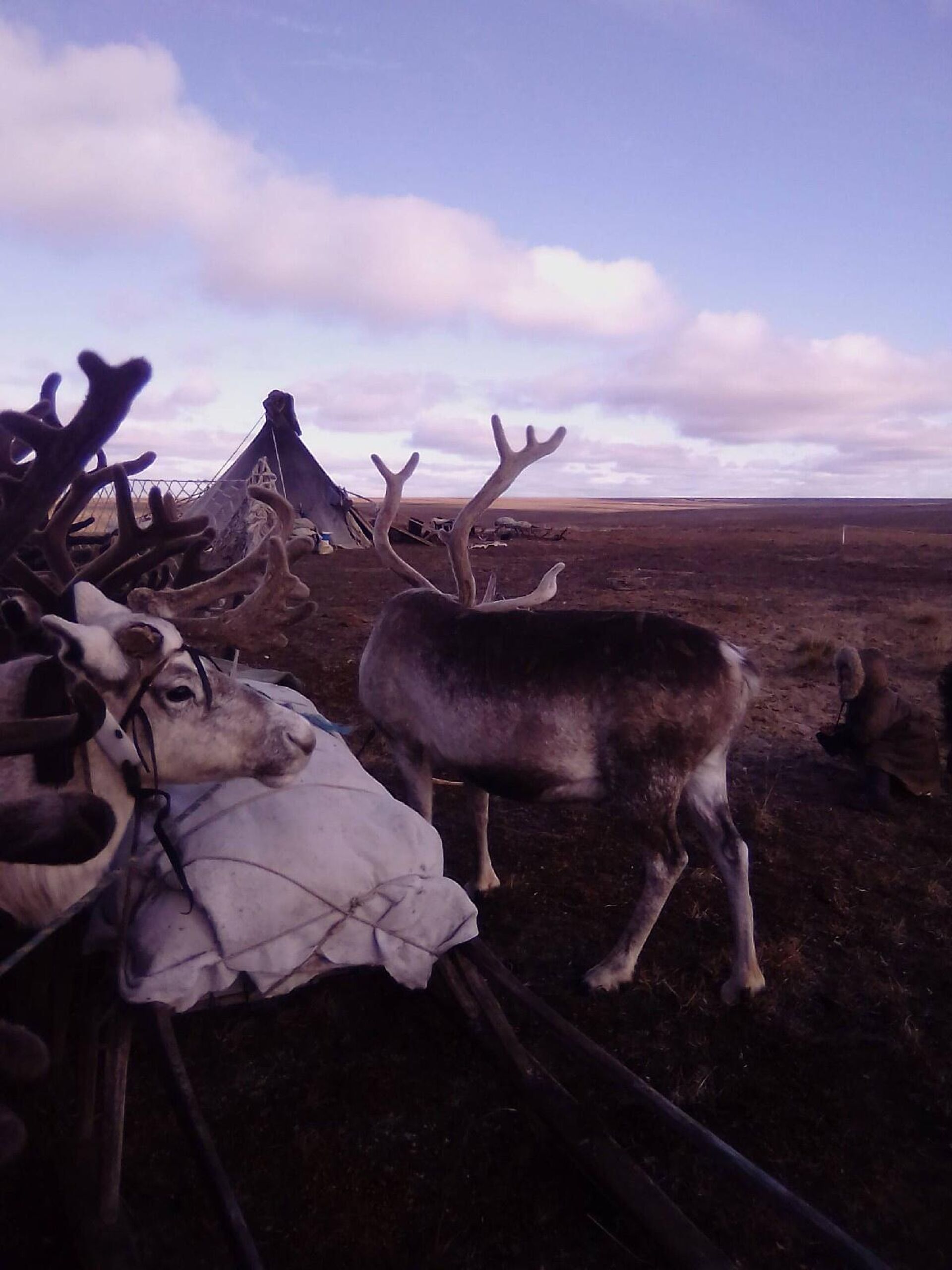 However, Nyamsne is grateful for the help. Previously, it was not necessary to count on this either. "In 2000, when there was ice, too, they did not help. Then we didn't even have Buranovs, they walked on reindeer – they were barely alive, they hardly dragged the chum. We didn't sit down, walked alongside. a chorea (a pole for driving a team. – Ed.). Horror. Now they gave out gasoline – good: we collect reindeer on the "Buran". Compound feed was allocated. But they can't have much. One person tied nine bulls, dumped too much food for them – all of them died: overeat ".
My address is not a house or a street
Some reindeer herders are registered directly in the Tambey tundra. For example, Victor. But the majority have an address, one for all: the village of Seyakha, Bamovskaya street, 16. There the administration is located.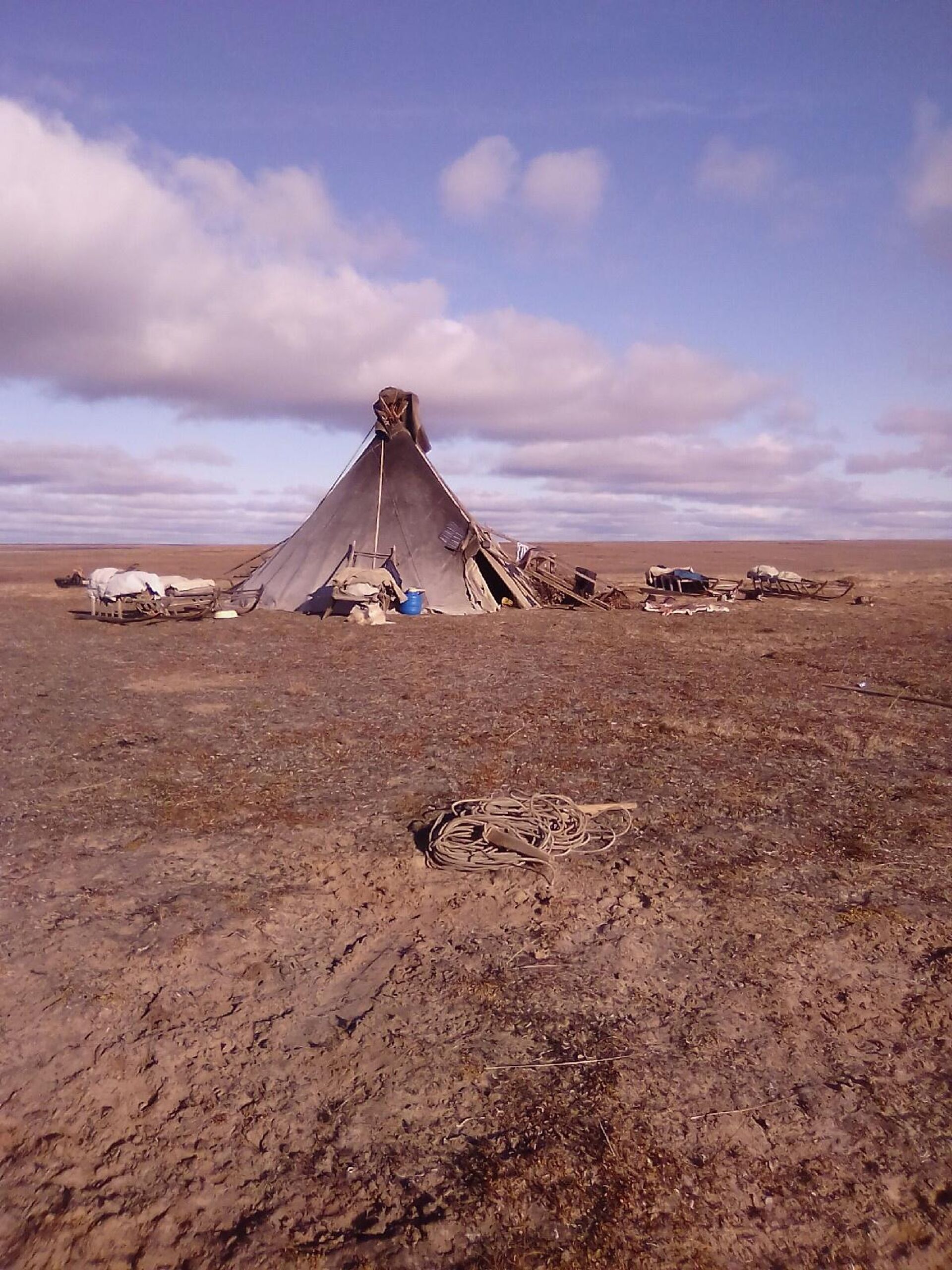 All tundra people unanimously repeat: there is no reindeer breeder without a reindeer. If it is not possible to collect the scattered herds, you will have to look for work and a roof over your head in the nearest village of Seyakha or cities.
"They don't give housing. Since 2005 I have been standing in line. They registered us in the village, in the administration building, but we live in the tundra. When I arrive, I stay with my daughter, she and her husband and three children are in a two-room apartment," says Nyamsne.
Alexey has an apartment allocated under a social tenancy agreement. Victor can only shoot. "And what if I don't have a deer left? No one will give me money. I have no education: I graduated from nine grades, but did not go further, my parents had to help," Viktor explains.
But whether the reindeer herders will survive in the Tambey tundra – only spring will tell.