MOSCOW, 8 March – RIA Novosti, Lina Panchenko. In search of an interesting job, a chemical engineer from Nizhny Novgorod, Anna Rodionova, after graduating from the university, went through fifty interviews. She chose a profession that is rare for a woman – geophysics in the oil and gas industry. Anna has surveyed wells on more than one hundred drilling rigs around the world – from the United Arab Emirates to the Arctic. On offshore platforms, where up to 400 men work, a fragile girl often turned out to be the only "specialist in a skirt". She learned to swim out of a sinking helicopter, to wade from hand to mouth through the Arctic snow. On the eve of March 8, Anna spoke about the difficulties and romance of everyday life as an oil shift worker.
You can't run away from Siberia
Anna is twenty-nine. The family is not associated with the oil and gas industry. She studied slowly, but realized that to work as a doctor you need a vocation. When I was choosing a university, I wondered where, in addition to pharmaceuticals and medicine, I could apply knowledge in chemistry, which she loved from school. "I googled and saw the Gubkin Russian State University of Oil and Gas. I entered the Faculty of Chemical Technology. But as a student, I still did not understand whether I would stay in the" oil industry ".
The offers of employers in this area did not differ in variety: "Either Siberia, or a plant in Nizhny. However, women at the plant are only in the administrative sphere. And I wanted to develop in the profession." Found an international geophysical exploration company. "I was attracted by the opportunity to travel the world. Well, this work is significant for the Russian economy."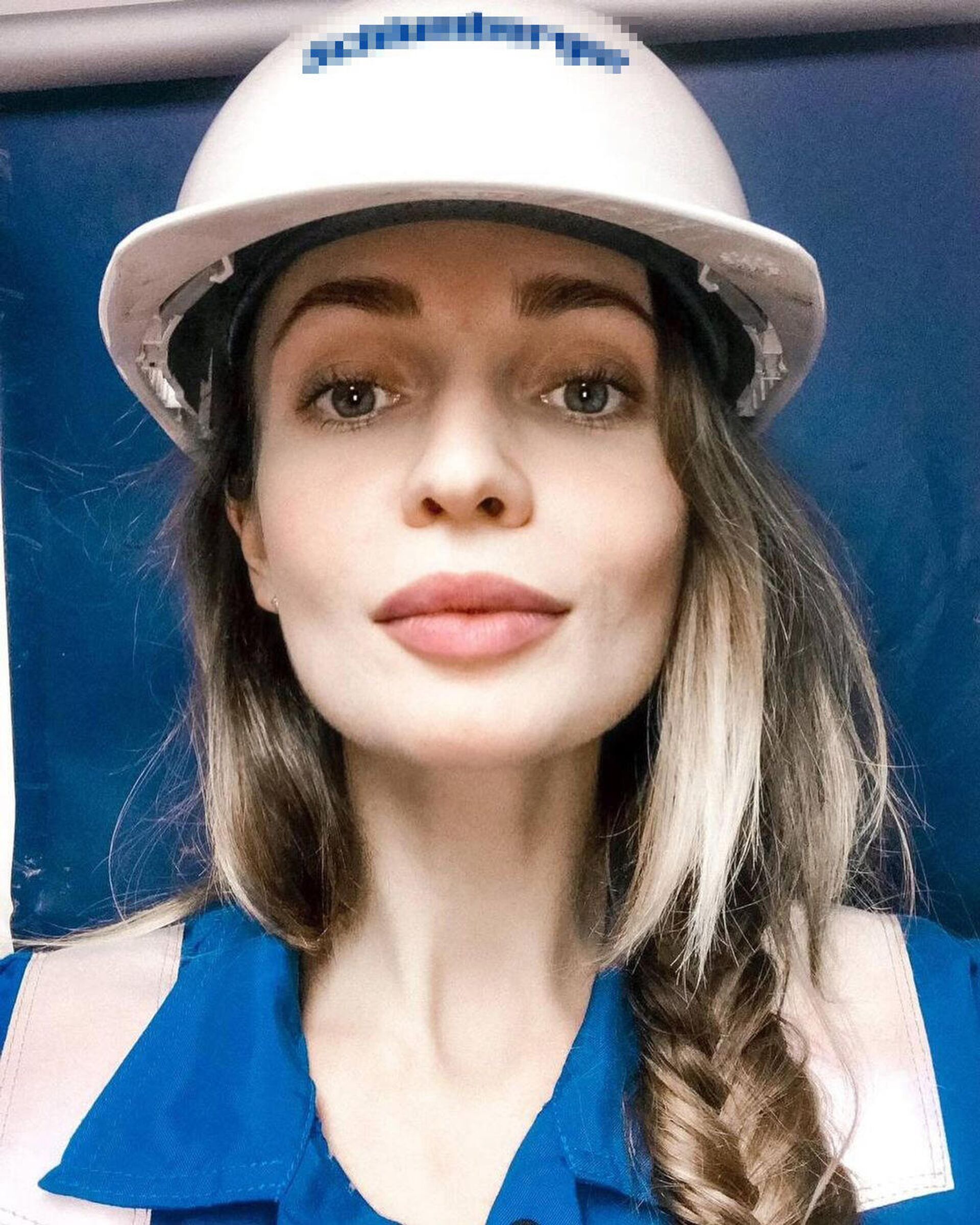 To begin with, I was sent to finish my studies – in the UAE. "Everything was in English. I knew the language almost perfectly, but, of course, without technical vocabulary. I learned terms, understood geophysics 17 hours a day." And three months later she received the first referral. "I read it: Pyt-Yakh. I was delighted: some kind of foreign country. It turned out to be a town near Surgut. I was just in shock: November, minus thirty, terrible cold. I will try, I will not forgive myself. I am generally risky and drive. And the experience of working in Siberia and the Arctic is highly valued in the oil and gas industry. To succeed, you need to start from the bottom – from the watch, where the conditions are very difficult. If you go through, new horizons will open. "
"The risks are incredible"
The company where Anna works performs service work for all oil and gas giants in Russia. "I am engaged in well research. The customer needs to know at what depths the oil lies, in what quantities – in order to calculate production and profit," explains Rodionova. The process is as follows: a team of at least four people leaves for the field and prepares geophysical instruments. Each device has a specific function – measurement of rock permeability, reservoir pressure, sampling. Of these, a "string" up to fifty meters long is formed on site. This complex is lowered into the well on a cable or on a drilling tool.
The depth of the well can reach 10-12 kilometers. "The smallest I have met in Canada – about 500 meters." The study lasts from several hours to weeks: "Some devices need to be lowered and pumped there. Sometimes it is necessary to" go into the horizon. "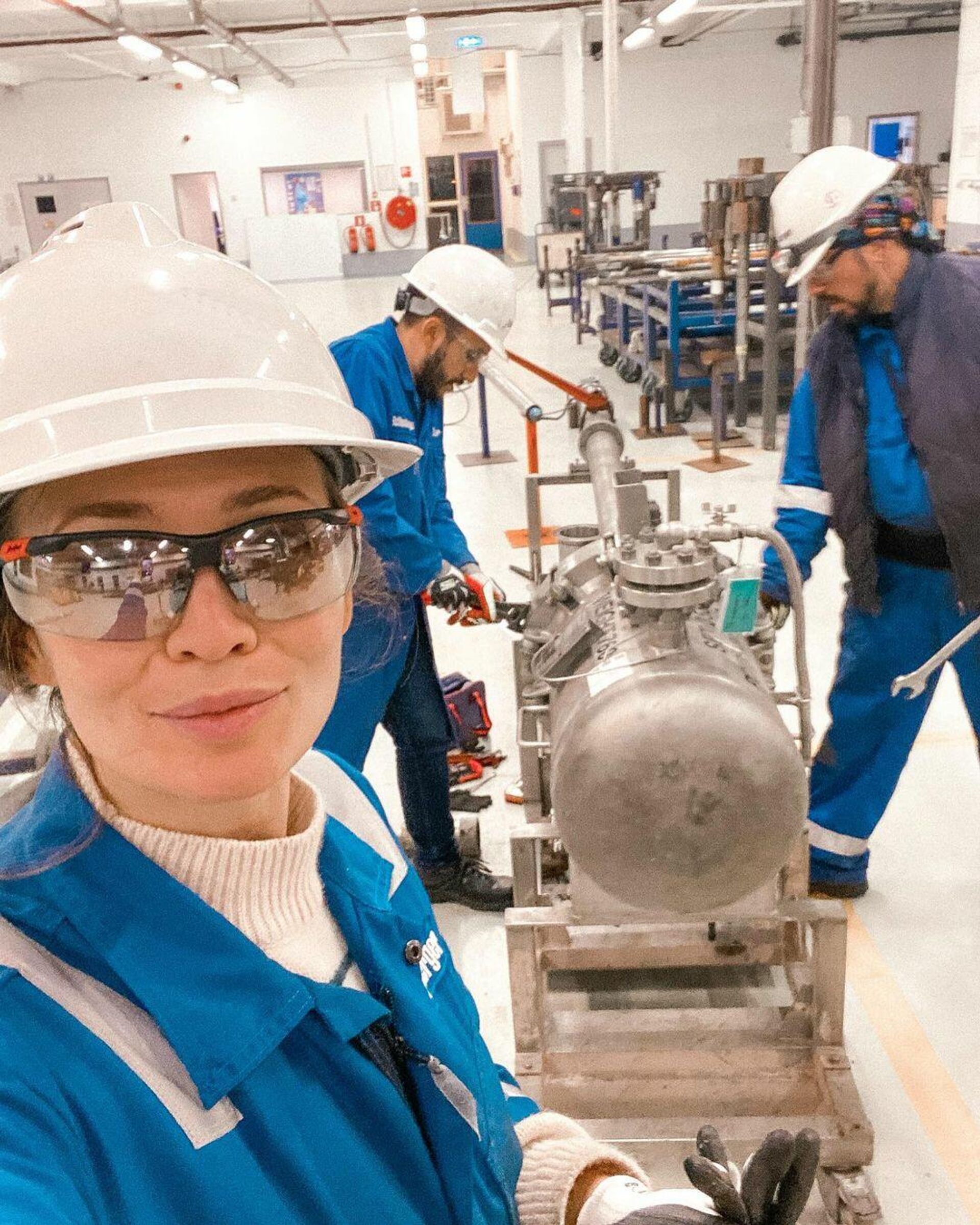 Anna led a team of male operators and monitored the instruments in the mobile station: "This is an office on wheels, there are many monitors." The responsibility is colossal: "The customer pays up to 50 million rubles per week. And everything can go wrong." For example, the device will get stuck. If the complex remains in the well, the company will face multimillion-dollar losses – the equipment is expensive. "Plus the downtime of the rig, where every hour is hundreds of thousands of dollars. The risks are incredible."
"You can screw up"
Jams are not uncommon. "It is difficult to predict what is happening at a depth of ten thousand meters. You need to be constantly on the alert, not to look away from the monitors." In general, emergency situations rarely repeat themselves. The researcher needs creative thinking and high stress tolerance. "In Siberia, the stakes are not so high, but if we are talking about an offshore platform, then in a couple of minutes you can mess up so much that it will take several months to rake. Calls start: the customer from land should know what is happening, your boss gets in touch, and they run to the office. specialists from the platform. From everywhere they put pressure on you, and you turn into an octopus: you need to answer questions, control instruments, give clear commands to the drilling crew and operators. "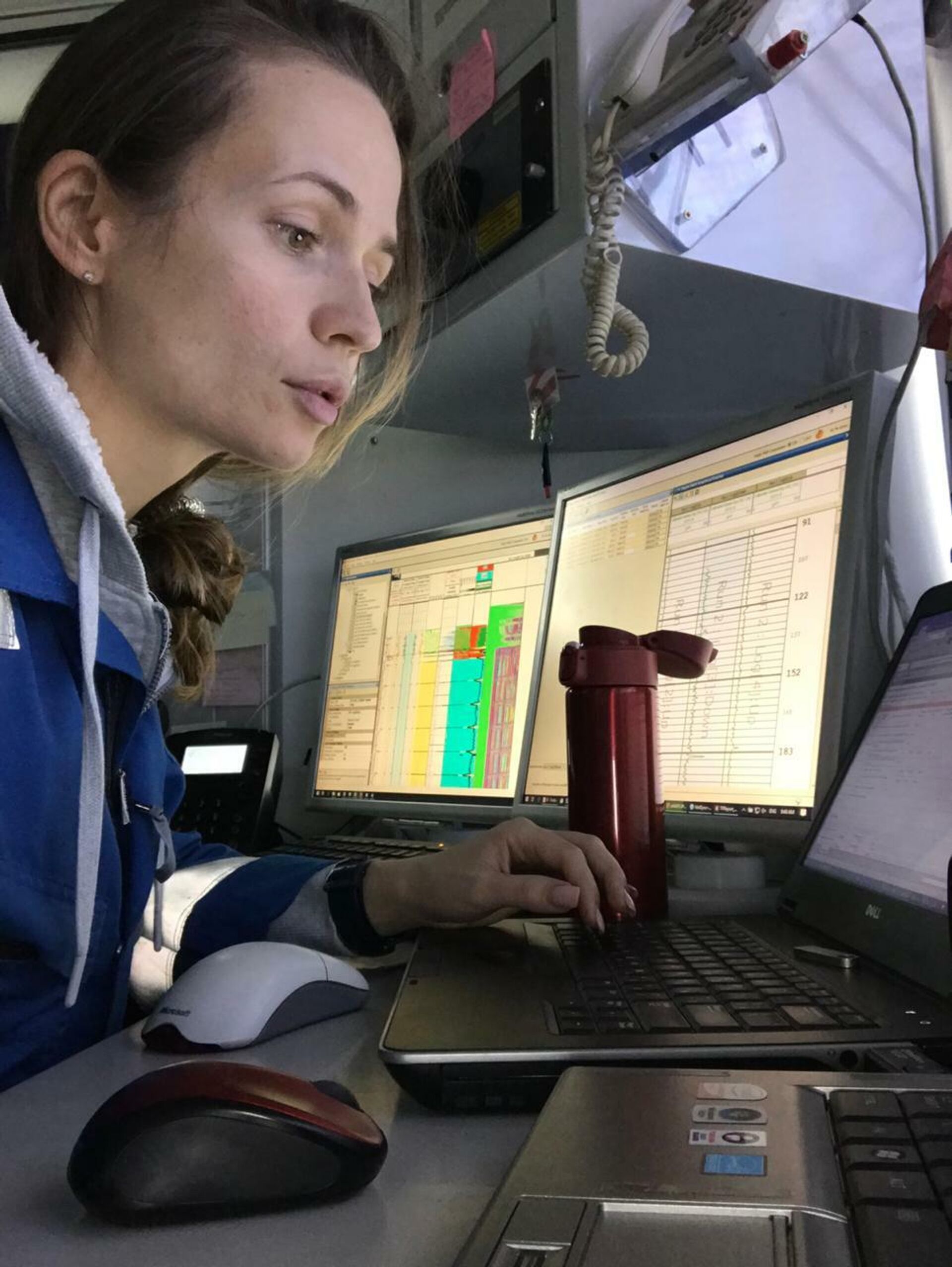 To gain admission to an offshore platform, one must learn how to swim out of a sunken helicopter. "It was wildly difficult," Rodionova admits. He is undergoing training in a special center. There is a swimming pool with a large model of a helicopter. "You sit down there, you are immersed under water. The task is to squeeze out the glass, unfasten and get out through the window." Anna weighs a little over fifty. But the fragile girl had enough strength: "I pressed with my elbow – then there was a bruise."
The next test – the helicopter is turned upside down. "The first time I covered my nose with my hand, but here I was supposed to grab the window with both hands, then let go of one and quickly unfasten – otherwise you would float up inside the car and not get out." The water got into the nose and ears. "I stopped thinking. There was a lot of stress, but I coped."
You start to appreciate the simple things
The shift lasts from six weeks to four months. "Holidays, birthdays – at work. Making plans for life is very difficult." But you will not get bored. "Everything around is constantly changing. We finished in the Arctic and flew to Novy Urengoy. Two weeks later, an application from the Caspian Sea."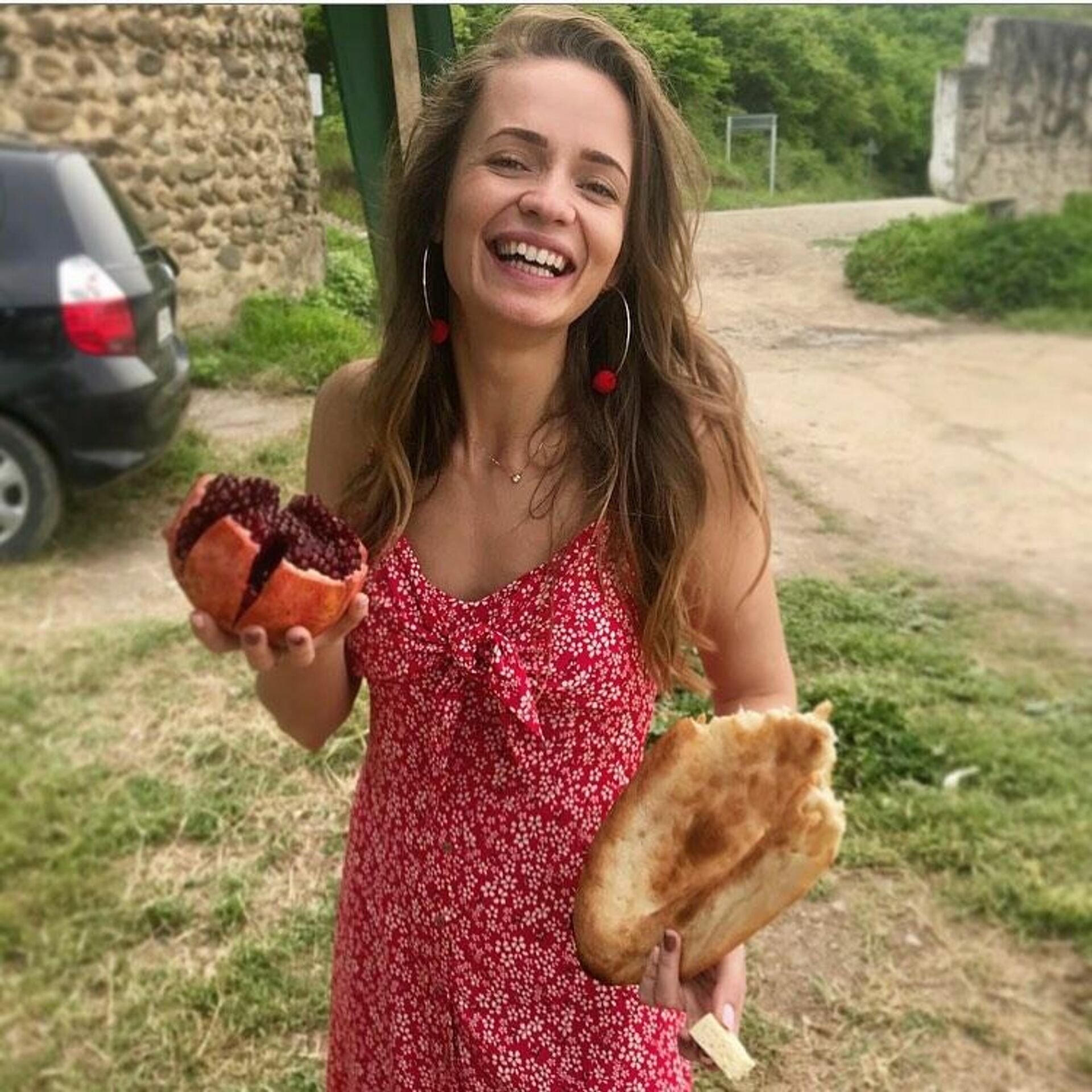 There was also a complete extreme. "We were stuck for several days without food and water. Arctic, April. The winter road was closed. Food was not delivered to the field, the cooks distributed supplies so that there was enough for the shift workers. There were three strong men with me, and we were given four slices of bread for the return journey."
The nearest village is 20 kilometers away. We got under way. Ahead is the Iveco truck, with a geophysical station in it, followed by KamAZ.
"And immediately they drowned in the snow. We decided to push through with a twenty-ton" Iveco ". We pass a meter – we run into a snowdrift, KamAZ pulls out from behind. Another meter – we get stuck again. And such" vomiting "movements – two days."
We spent the night in the tundra. "It got dark, there is no connection, there is no food. For the first time I felt hopelessness." Fuel needs to be saved. In order not to freeze, they turned on the engine for an hour – but only for an hour. "But how do such situations bring people together? In the evening, the hungry, exhausted gathered, put the kettle on. One of the operators found a pack of infusions, and said:" Anya, this is for you. "I say:" No, for four. "We sat down around the fire and passed in a circle At such moments, you begin to appreciate simple things: freshly ironed linen, the smell of coffee, the taste of steak. "
Bear and pink boots
Some stories now seem funny to her.
"We were standing on the edge of the forest in the middle of the taiga. Three residential trailers, in the fourth there is a dining room, there is an external surveillance camera and a monitor. I did not understand why: there are only cedars and hills around. We came for lunch. We were sitting, we had a hot soup. And suddenly – "earthquake." I look at the screen, and outside – a huge bear grabbed a carriage and shakes it, vomits its teeth. On the other hand, the operator's spoon fell out of his hands. This lasted about fifteen minutes, until the cook threw a pie out of the window to the bear. He grabbed it. And running".
And so Anna herself "scared off" male shift workers when she washed: "There are no separate baths, no locks. I bought pink boots and put them at the entrance. It worked." Special report
But seriously, she says, it is unrealistically difficult for a woman to be on watch. "You live in a trailer, that is, in an iron box. Some were not always given, I settled with the peasants: I am on the right of the entrance, they are on the left." The toilet is outside. "And this is usually such a wooden pyramid with frozen" stalactites. "And there is no toilet at the well." It's easier for men, but I had to run to the town for a kilometer. At the same time, the work had to be calculated so that while you were absent, nothing happened. In winter, you are wearing a padded jumpsuit. Has reached – you need to uncover. Not only did the jacket have nowhere to hang, but the entire top had to be exposed. Then she herself found a suit with a zipper in the back, it became easier. "
The equipment does not save much from arctic frosts. "There are buffins – knee-high boots made using multilayer technology. It is believed that in cold weather they can be worn on bare feet. But we worked at minus 47 and only kept it outside for three minutes." It's better to forget about beauty. "A man's overalls are like a bag. And it is so important for a woman to look decent and feel comfortable even in overalls."
"Oil industry" should be for everyone
Anna worked on a rotational basis for four and a half years. In 2019, she was promoted and transferred to the Netherlands, where she supervised the preparation of geophysical equipment. Now, at the head office in Moscow, he manages procurement and supply projects. She says that her present day would not exist if she had not gone through a powerful school "on earth."
And Rodionova also blogs on Instagram and YouTube, interviews colleagues. "I'm telling you how interesting the" oil industry "is and that it should be for everyone. The presence of women there is very important: it is easier for us to establish good relations with the customer, we are more sociable, flexible, multitasking. I often noticed that in a stressful situation, men get lost, and I I quickly take matters into my own hands. Many women are intimidated by the difficulties of the petroleum engineer. But if they don't come into the industry, nothing will change. "
Anna is ready to make a practical contribution for this: to organize the production of overalls for women shift workers.