S.-PETERSBURG, March 3 – RIA Novosti. A memorial in memory of doctors who died during the COVID-19 pandemic was opened on Wednesday in the Petrogradsky district of St. Petersburg, the press service of the city governor's administration reports.
On Wednesday, on the embankment of the Karpovka River in the Petrogradsky District, the opening of the sculpture "Sad Angel" took place, which is a cast in bronze by the St. Petersburg artist Roman Shustrov, who died from the coronavirus on May 14, 2020.
Earlier it was reported that on Malaya Sadovaya Street in the historical center of St. Petersburg in April 2020, a memorial "Wall of Memory" spontaneously emerged. Activists posted here portraits of doctors who died in the fight against COVID-19, residents of St. Petersburg left flowers and candles. The spontaneous memorial was dismantled on October 13, at the same time a permanent memorial was laid in the Petrograd region.
The monument was opened by the sculptor's widow Maria Kasyanenko and the head of the Petrograd region Ivan Gromov. It is noted that the district administration managed to find not only a landmark site for the monument, but also funds for its installation.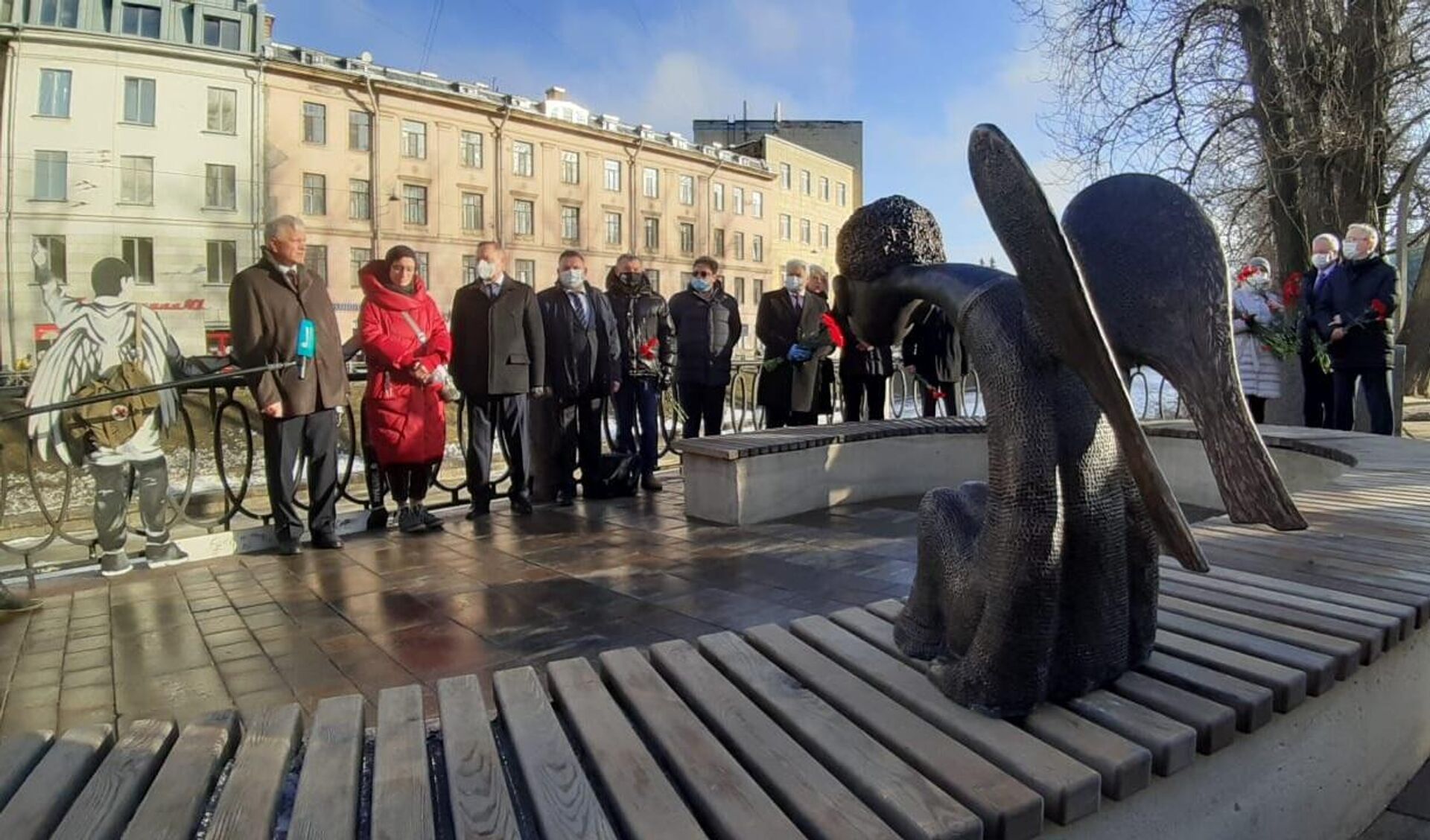 The opening ceremony was attended by the Governor of St. Petersburg Alexander Beglov. "I am grateful that I was invited to the opening of the memorial. This is the memory of those doctors, nurses, orderlies who gave their lives in the fight against the pandemic. Here, on the embankment of the Karpovka River, next to the First At the medical university there are always a lot of people – students, doctors, just passers-by. But I am sure that St. Petersburg residents will come here specially to bow to the memory of the dead doctors and thank them, "Beglov said at the opening ceremony of the memorial.
The organizers of the project previously reported that the memorial in memory of the doctors who died during the pandemic in St. Petersburg will open on March 4.
It was also previously reported that the portraits of doctors who died from coronavirus in St. Petersburg were transferred to the State Museum of the Political History of Russia. To see them online, it will be possible to use the QR code posted at the permanent memorial at the corner of Petropavlovskaya Street and the embankment of the Karpovka River.