KHANTY-MANSIYSK, February 24 – RIA Novosti. In the city of Labytnangi (Yamalo-Nenets Autonomous Okrug), a dog was found under the rubble of a burnt house two days after the fire, the press service of the regional department of the Ministry of Emergencies reported.
The fire broke out in the early morning of February 20 in a two-story wooden house with 16 apartments. After two and a half hours, the fire was localized over an area of 600 square meters, but the fire was completely extinguished only after 12 hours. Five residents were evacuated from the building, two of them required hospitalization.
Two days later, one of the residents of the house told the firefighters that a dog was showing signs of life from under the rubble. The owners were unable to free her on their own and turned to rescuers.
"The owner indicated the alleged location of the dog, which was successfully found and retrieved from the rubble. The poor animal, being imprisoned for so long, also survived the severe frost, which all Yamal residents have felt in recent days," the message says.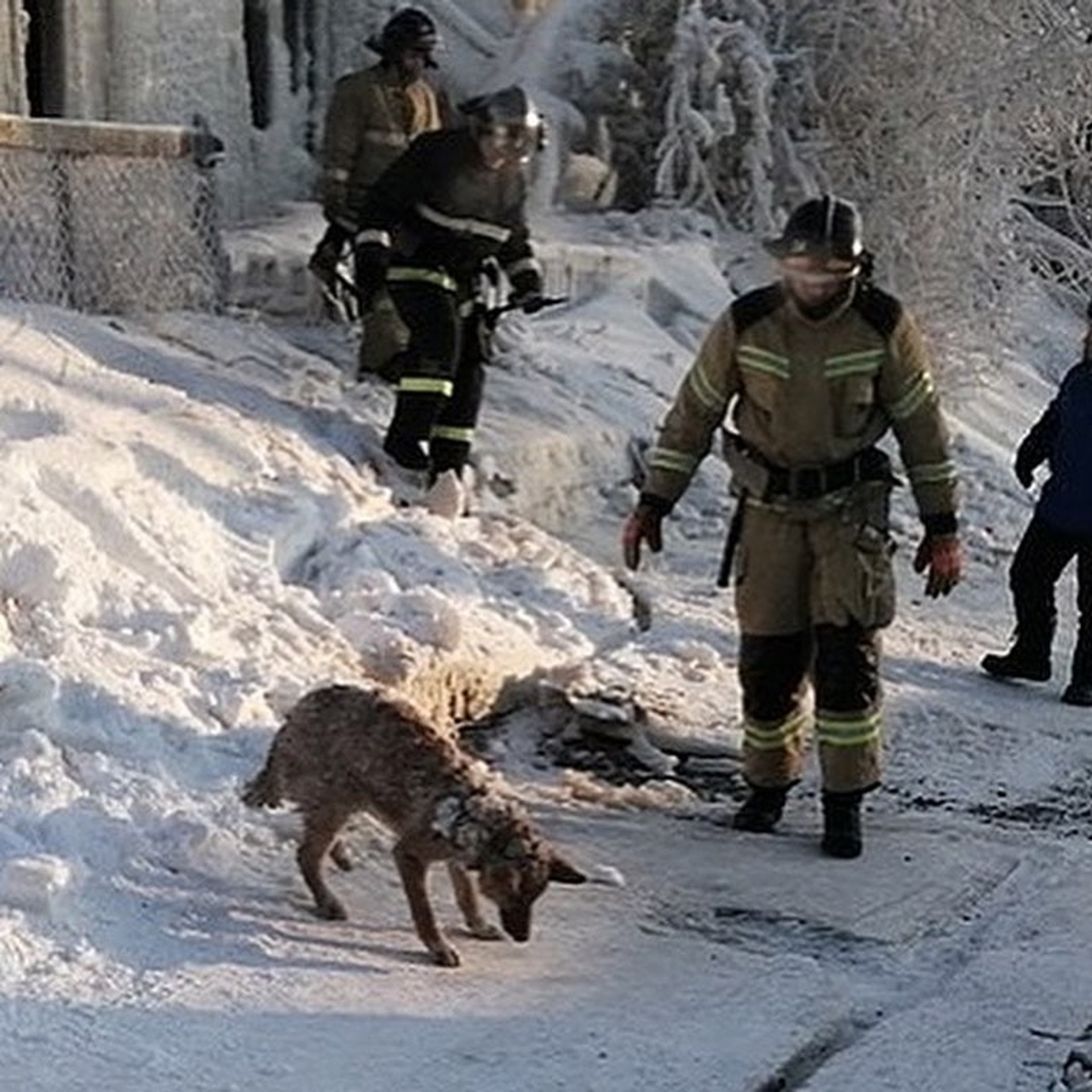 Rescuers cut the icy collar with hydraulic scissors, after which the dog was handed over to the owner.
According to the Labytnangi administration, 34 people, or 17 families, lived in the house. Four of them agreed to stay in a hotel, the rest with relatives. From the reserve fund of the municipality, people will be allocated money for the purchase of basic necessities, as well as help with the restoration of documents. Fire victims will also be offered temporary housing.