MOSCOW, 22 Feb – RIA Novosti, Lina Panchenko. Masha Matsegora from the Kaliningrad region was in the tenth grade when she and her father had an accident. Thirty-eight days in a coma. The doctors refused to treat her – they gave her away with the words: "If you stay too long, bury it." Ten years ago, this story shocked the fellow countrymen of the family: everyone helped their parents to fight for their daughter. And Masha, despite the verdict, survived. She underwent thirteen operations, fell into a coma twice more, almost died from sepsis. But she got to her feet and, possibly, will be able to get a profession.
"They're taking me to sew up, and Masha died"
Remembering the tragic October 15, 2010, Irina, Masha's mother, can not hold back her tears even now. "From the very morning there was a heavy premonition. In the middle of the day, my son called:" Mom, something strange is happening. They say that our car is on the road, and nearby someone is shouting loudly. Dad can't get through – find him urgently. "
The husband's phone did not answer for a long time. "And then Sergei himself typed:" We crashed. We are being taken to the hospital. They will sew me up, and Masha is dead. "I shouted:" Don't say that! Masha cannot die! "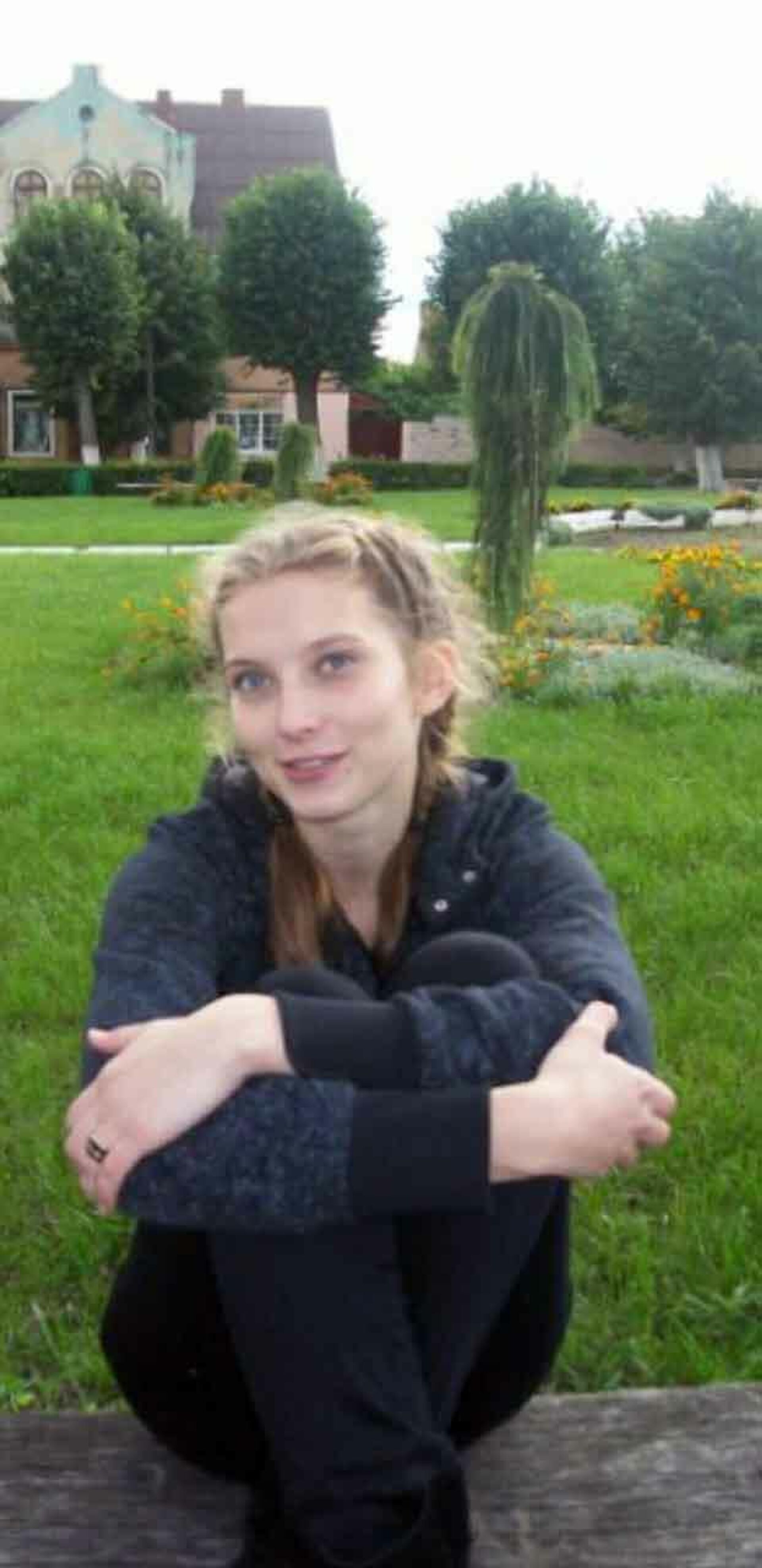 Daughter and father that day gathered at the quarry for the sand: "We lived then in Novoselovo Pravdinsky district, ennobled the house." The road to the quarry turns sharply in one place, the asphalt turns into rubble, and the sign was not installed. "My husband slowed down, the car started – crashed into a tree."
Irina becomes silent for a long time, sobs.
Went into a coma
When the mother and son drove up to the hospital, Masha was carried out of the ambulance. "Blood was flowing from my head. The T-shirt was all red, my jeans were torn, my legs were bare, there were no chains with a cross around my neck. I still thought:" Bad sign. "Masha breathed intermittently, but was conscious. They brought me into the treatment room, began to reanimate. And twenty minutes later, the head physician ordered him to be chopped and urgently taken to Kaliningrad. "
The husband "was insane": he sobbed, shouted that his daughter was not a tenant, refused hospitalization. Irina reassured him: "The main thing is that she is alive, and we will raise her." Sergei's head was sewn up at home.
To Kaliningrad 80 kilometers. Irina went with Masha.
"The count went on for seconds, the ambulance driver Aleksey drove like Schumacher. The car got almost pre-war – it was about to fall apart, no equipment. Nurse Natasha kept syringes ready all the way, constantly contacted the head physician. Masha rolled her eyes. Natalya shouted: "You're lying! You'll not die! No one has died yet. "
They arrived in forty minutes. And as soon as Masha was carried through the threshold of the admission department, she fell into a coma.
It was about five in the evening. The doctors came out at nine. "They said that my daughter would not survive:" There's no hope, she won't even last an hour, "the mother recalls. She did not listen to the doctors, kept repeating her own words:" It's not true, we will definitely wait for our daughter to be alive – in our family, children have never died before their parents. " …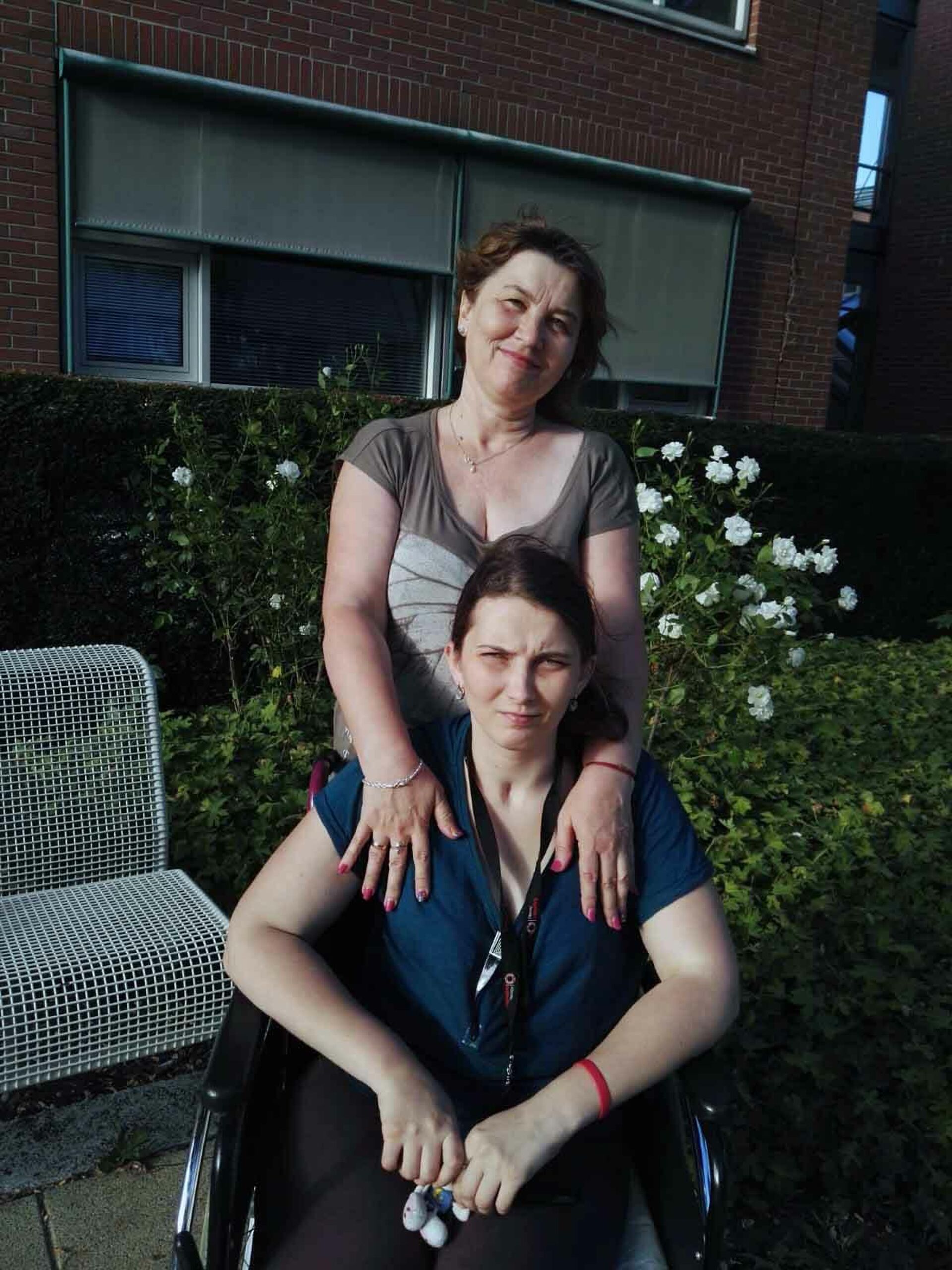 Three days later, my son found a chain with a cross at the scene of the accident. The mother considered it a miracle, and her belief that her daughter would certainly rise was strengthened.
"If it lasts – bury it"
Irina stayed in Kaliningrad. "They were not allowed to enter the hospital. Answers on the phone killed me:" Oddly enough, your daughter is still alive. "Well, at least they immediately warned that they needed normal drugs – there was nothing in the medical facility."
The tragedy did not leave indifferent fellow villagers. People brought money, supported morally. "Masha had friends – not to count, such as she is called the soul of the company. At the same time, she was kind, hard-working, economical – our first assistant. She suffered from bronchial asthma, so she often lay in the hospital. There were always kids from the orphanage. She looked after them, nursed them. She dreamed of becoming a pediatrician, was preparing to enter the medical institute. "
After the accident, Maria twice underwent craniotomy and performed a cavity operation. She began to breathe on her own only on the ninth day. Four more after that she was in a deep coma. Irina brought medicine, diapers.
"She asked to see her, said that she needed her daughter. They brushed me off:" How will you help her? "Finally she broke through. She went up to Masha, took her hand, began to whisper how we believe in her. And suddenly – the devices" jumped. " She shouted to the doctors: "She hears me, feels." After that, they already let me through. "
The mother massaged her daughter's arms and legs, turned her from side to side – so that there were no bedsores. "I saw that she had a wet pillow under her hair. She was scared, and ran to the doctor. I was immediately sent home. A few days later they let me in, I went in – Masha was gone. My legs gave way. The nurse rushed to calm down:" She is alive, a hygroma formed during the operation, just removed. "It turned out that fluid accumulated in her cranium, squeezing the brain stem, which led to a stroke."
Two and a half months after hospitalization, Maria was discharged: the doctors did not see any sense in further treatment. "They said: take her home, nothing will help her – as long as she lasts, she lasts so long, then bury her."
Left without work and money
The parents did not give up. "I sat on all the forums of neurologists that I could find. My husband did a massage to my daughter, she became noticeably more mobile, she opened her eyes more often. They were looking for a rehabilitation clinic. But well-known institutes refused us. I was directly angry and an even greater desire to prove that my daughter will live".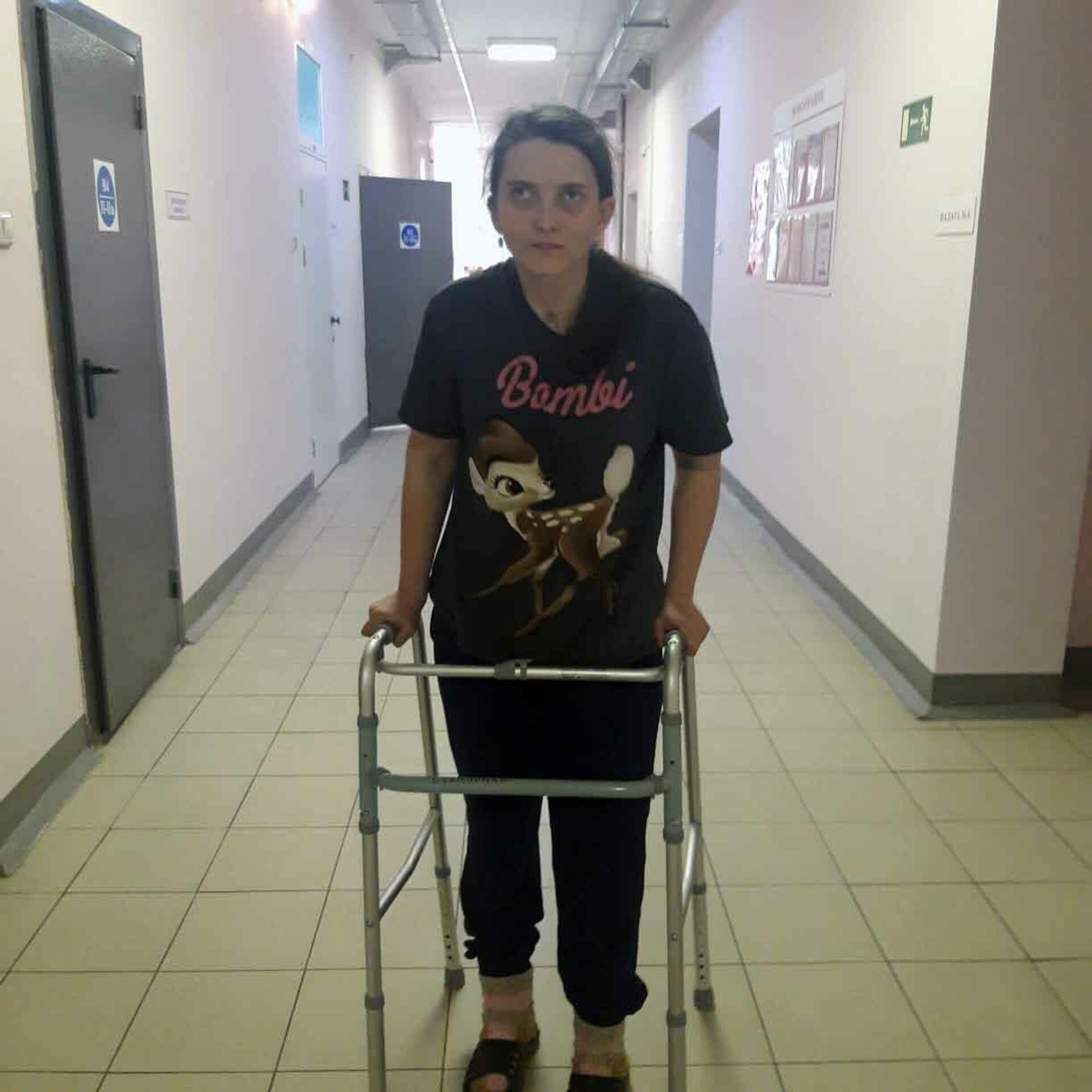 Only the neurological department of the 22nd hospital in Kolpino responded. "I called there, the head of the department said:" Come. "On February 10, we flew away for rehabilitation." After the course, Masha began to fix her gaze, follow her mother with her eyes. Consciousness left her, then returned. "We lived on such a swing for two years. We went to Kolpino three times, and lay in a paid rehabilitation center in Kaliningrad."
The spouse was fired from work – before the accident, he was a crane operator-slinger. Due to the refusal to go to the hospital after the accident, complications related to neurology began: the hands lost sensitivity.
"My husband was torn – he was looking for a part-time job, came to me, helped. At home – a thirteen-year-old daughter with an older brother. When my son was taken into the army, it became even more difficult."
Irina had her own clothing repair shop. However, she was with her daughter around the clock, things did not go well without her, they had to close. "A global treatment was required." We wanted to go to Germany for recovery. "But from there they sent an invoice for three million rubles."
House sold
The entire region followed the fate of Maria Matsegora. The local media published essays about how the family is fighting for the life of their daughter. "We were in the hospital – we tried to straighten the Machine's leg: after the fracture, it twisted 180 degrees. A stranger came, told about a miraculous clinic in China. Treatment there is five times cheaper than in Germany."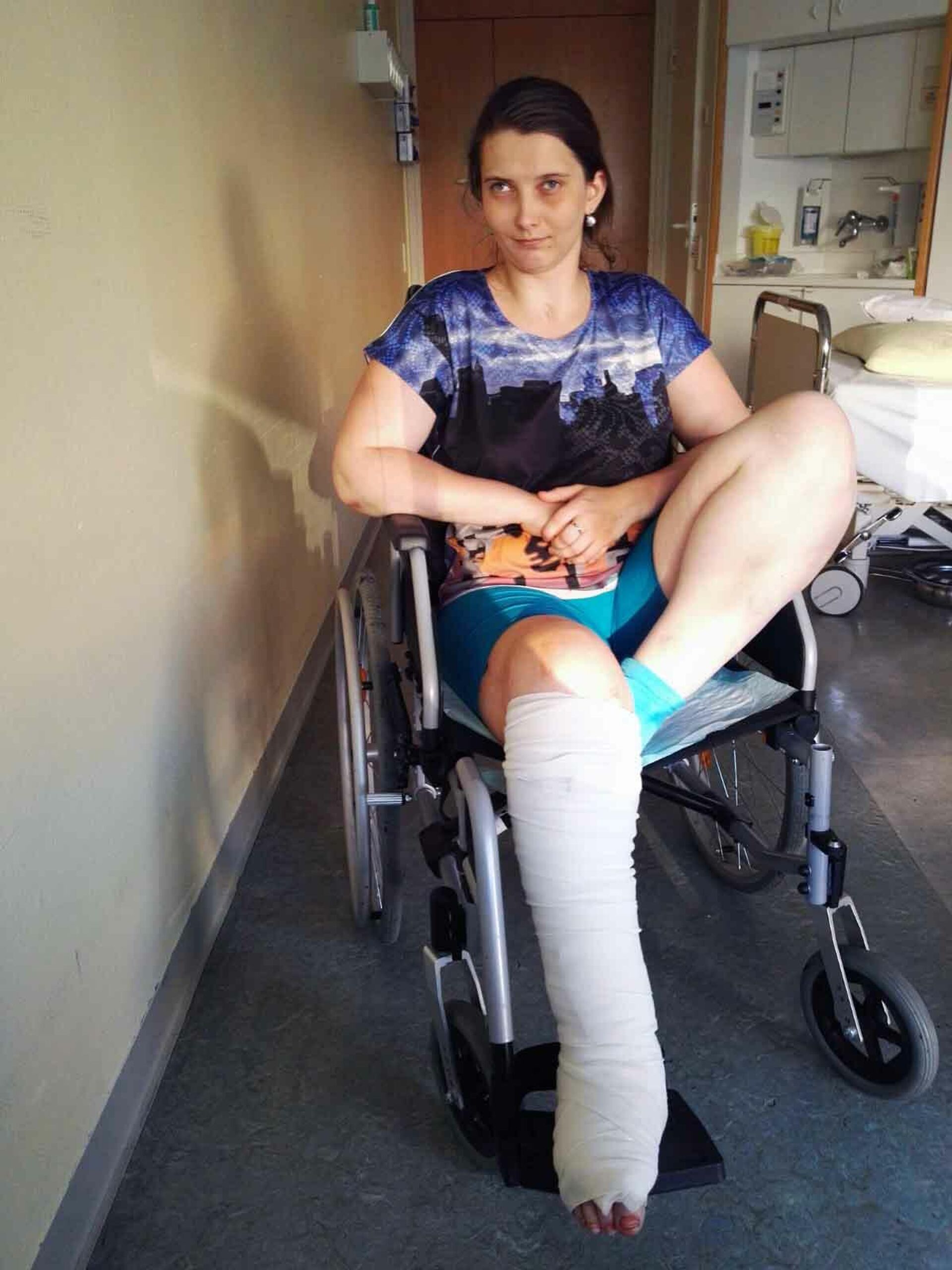 Sold the house. "Part of the funds went to rehabilitation, the rest was invested in a mortgage so as not to be left with three children on the street."
Masha left for China strapped to a wheelchair – otherwise she would not stay upright. Doctors took her out of her stupor only using folk methods: "They massaged the whole body from morning to evening, used acupuncture – the needles were probably not sticking out of her tongue." They were taken to the pool every day. "We arrived at the end of August, and in the first days of September she sailed on her own," Irina recalls.
A week after a two-month course, already at home, Masha began to crawl.
"I was sitting in the hall, watching TV. I threw my legs over a chair to rest. And suddenly I saw Masha crawling on the fifth point, pulling the chair behind her. She crawled to the sofa, climbed onto it, pulled a chair and sat down, putting her feet on it exactly just like me. In the evening we had a holiday. "
Miraculous rehabilitation inspired the family. "But all this cost a lot of money. There are centers in Russia that could accept us free of charge. However, in the region we were given a certificate stating that Masha's restoration was impossible, they did not take her anywhere, so they took her abroad. If not for the kind people We simply would not have survived. The family took loans everyone who could. The husband made a loan to transplant stem cells to his daughter. I still have not paid the bank. When my husband and I stopped issuing loans, the son and daughter took out for themselves. Younger , Julia, got a job at the age of 17 ".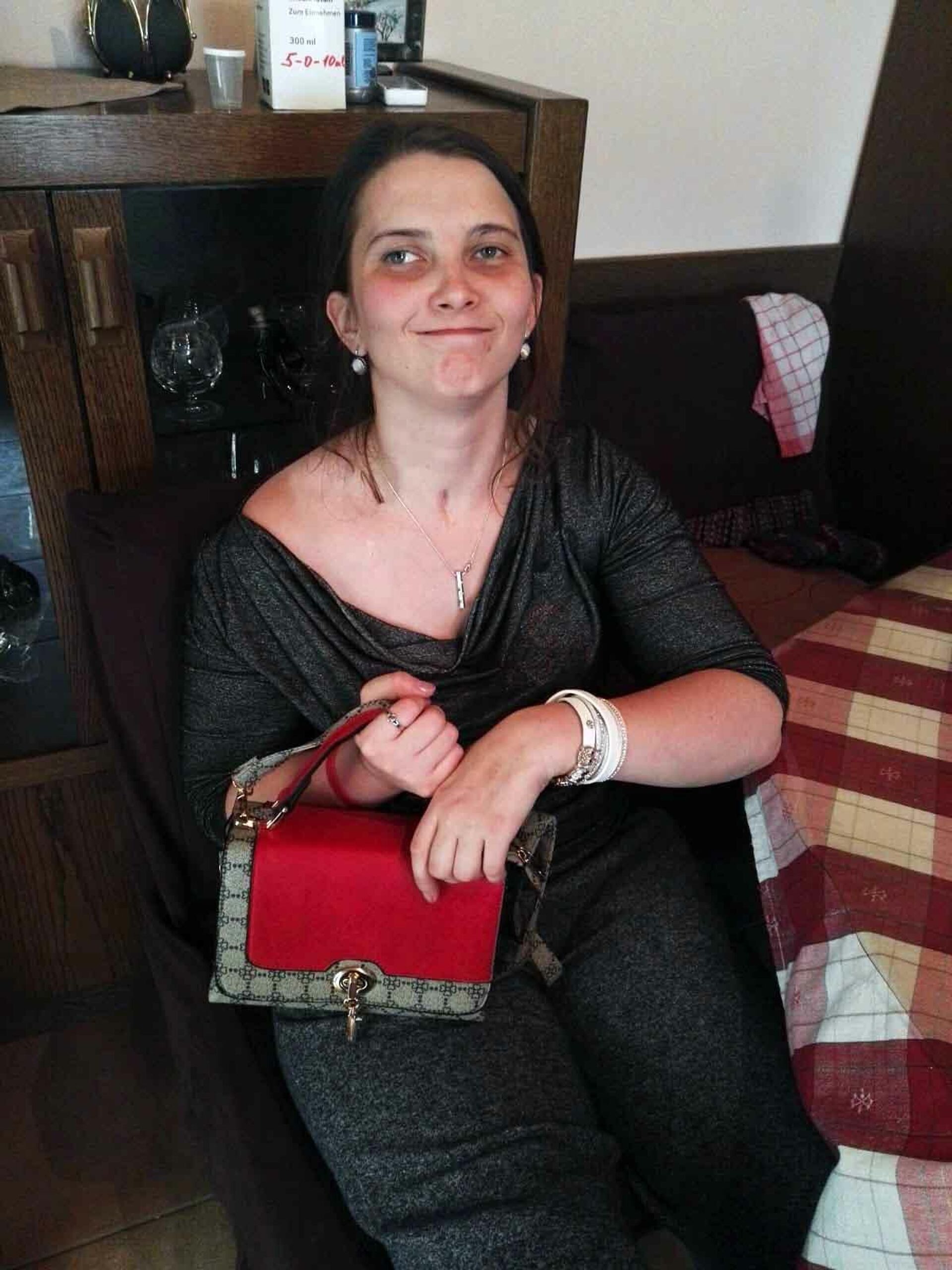 A good result, according to Irina, was given by dolphin therapy: "Seeing the bottlenose dolphin, Masha smiled for the first time."
Threatened amputation
To learn to walk again, it was necessary to straighten the leg. "In 2013, an operation was performed in St. Petersburg, but to no avail. Since Masha had one of the shin bones removed, she needed a metal structure. There was no such thing here, they again turned to Germany."
But in 2014, epileptic seizures began, which did not stop for two years. "They prescribed a drug that didn't help her at all. Quite by accident we found another. For a long time we bought it ourselves. Packaging – eight thousand rubles, you need three a month. And this is for life. Only in November last year, the documents were approved so that Masha received it is free".
In 2019, a sponsor appeared who paid for the operation in Germany. Planned for August, money was transferred. But on June 4, Maria "had seven consecutive epileptic seizures." Coma again. This time, fortunately, it is short-lived.
By August Masha was treated. "The operation went well, the structure took root. But later the surgeon decided that the large bolts needed to be replaced with small ones. And with repeated intervention, they brought in an infection." Sepsis developed. On its background – the third coma, eleven o'clock.
Amputation threatened. The girl was transported by ambulance to another clinic. All this had to be paid additionally, and the money ran out.
"In Germany, no funds would have been enough to complete the treatment, – explains Irina. – All the loans were spent on medicines, accommodation, travel. I was invited to the head physician. Call the police, I say, put me in jail – there is nothing else to pay. We were just put out. I ordered a car, went back to Kaliningrad. I ran through all the hospitals – they were not accepted anywhere, and in one they said that the leg should be amputated. They helped only in the Kaliningrad burn center – they saved the limb, and for free. "
Scared for Masha
Now Mary is twenty-seven. "He can move with the help of a walker, he can cut vegetables, prepare and pour tea, wipe the dust," Irina lists.
According to the mother, it was possible to develop her to the level of a teenager of about twelve years of age with certain peculiarities: "He knows the alphabet, accurately writes in the copybooks, paints pictures, began to sing, learns to speak." It is difficult with this, since the hearing was restored by only 13%. But he thinks perfectly. "Her hissing sounds are difficult for her, and if you ask me to repeat the word" thicket ", she will say" forest. "I keep coming up with something for fine motor skills. My daughter knows how to stuff blankets and pillows with padding polyester, helps to make dolls, scribbles on a typewriter – recently sewed a pillowcase. "
Parents understand that it will not be possible to return the Masha as she was before the accident. But do not give up her recovery halfway. "I think all the time what will happen to her when we are gone. The worst thing is if she gets into the PNI," the mother worries.
Irina believes that another powerful push is needed. "Physical and cognitive rehabilitation yielded good results. A speech therapist comes to our house – Masha has a speech. In the future, she could enter a special school. There is a great center in Kaliningrad – there people like her are taught everyday skills, modeling, pottery art ".
But there are two major problems. One is bureaucratic. "Masha is still incapacitated – otherwise you will not be taken out for treatment, you will not sign any papers. And in order to enter the school, you need to recognize her as capable. And how then?" The second is financial. "We live in Guryevsk. You need to take a taxi to the center. There and back – nine hundred rubles a day. And the classes are paid. My pension is small, half is taken by bailiffs to pay off debts to banks. My husband closed his loan, but I still hang on 600 thousand ".
So, Irina concludes, it remains to hope again for a miracle and good people.