VLADIVOSTOK, 22 Feb – RIA Novosti. Okhotnadzor rescued a bear cub, whose mother attacked a resident of Primorye in Shepalovo Bay and fled, the regional government reports.
Earlier on Monday, police said the 33-year-old man was hospitalized after being attacked by a bear in a ravine near Shepalovo Bay. The victim has a bitten wound of the left lower leg, a closed fracture of the fibula.
"There was information that a bear attacked a man in the area of Lake Peschanoe (the coast of Shepalovo Bay), the victim hid from the animal, climbing the leading sign, and is waiting for help. Police officers, rescuers and inspectors of the state hunting supervision immediately went to the scene. , provided him with first aid and evacuated to a medical facility. They also found a cub of a Himalayan bear up to one month old nearby, "the message says.
It is noted that the victim, while walking, accidentally stumbled upon a den that the bear had set up in a shallow concrete well. The bear attacked the man, injured his lower leg and ran away. According to the officers of the state hunting supervision who arrived at the scene, no hunting tools or ammunition were found in the presence of the victim.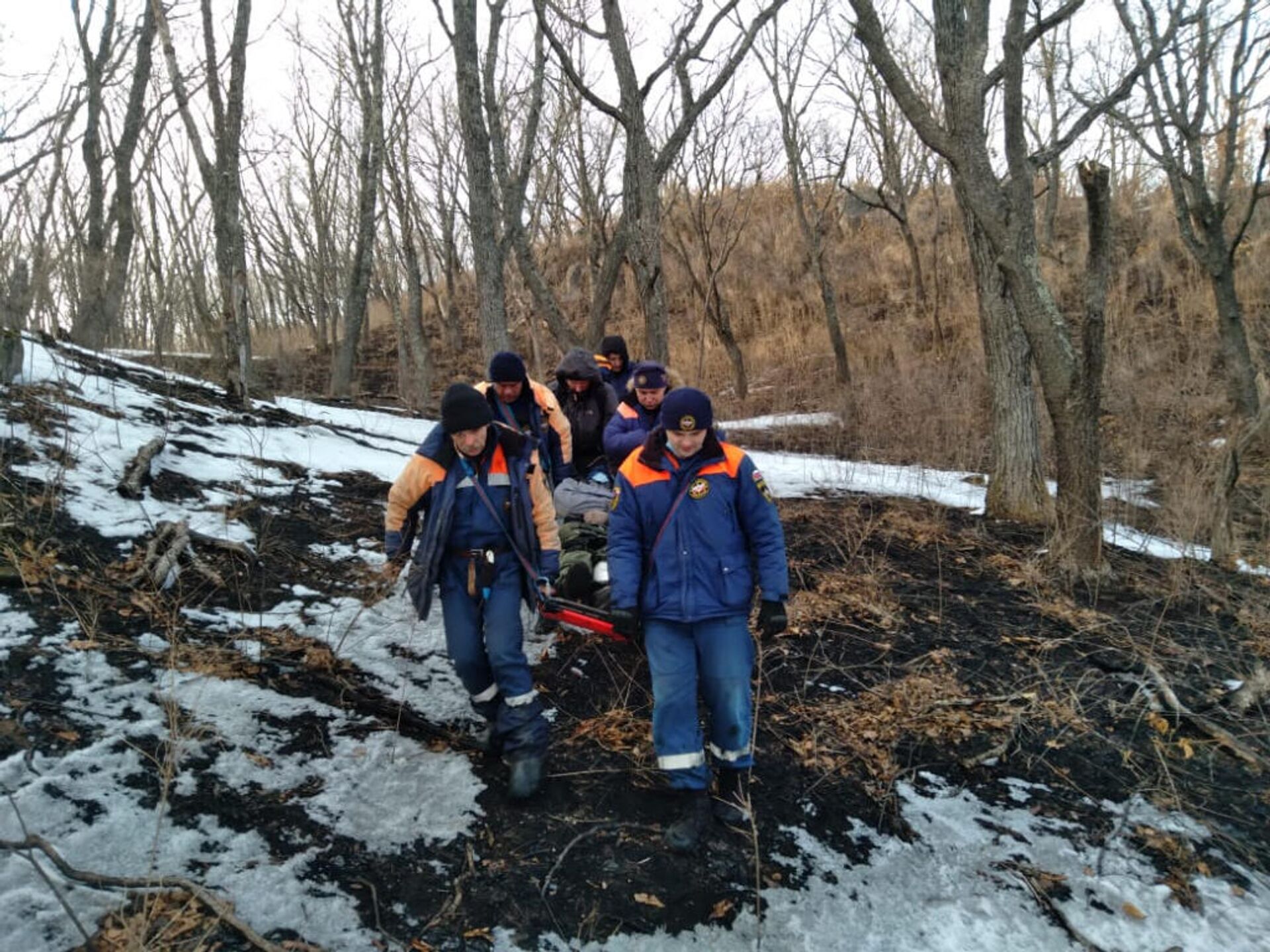 "Usually Himalayan bears make dens in the hollows of large trees, but rarely in places like this. If it was a normal den, one could try to leave the cub there and establish surveillance to make sure his mother returned. under the circumstances, the baby had to be immediately removed from the habitat, otherwise he would have simply frozen. Besides, as practice shows, in such cases, female bears rarely return to the den, "said Deputy Minister of Forestry and Hunting of Primorye Alexei Surovy, whose words are quoted in the message.
The bear was brought to the Center for the Rehabilitation of Tigers and Other Rare Animals in the village of Alekseevka. Two orphaned Himalayan bear cubs are already undergoing rehabilitation there. When the animals grow up, they will be released into the wild.