MOSCOW, 18 Feb – RIA Novosti, Lina Panchenko. Alexey Maklakov from the Sverdlovsk Region has been knocking the doorsteps of courts and officials' offices for six years, proving his right to his own corner. He is an orphan, grew up in an orphanage. An apartment in Nizhniye Sergy, where his older brother lived, was left from his parents. Alexey was registered in it while studying at the university in Yekaterinburg. My brother drank, eventually fell ill with tuberculosis and died. A month before his death, the apartment was privatized and sold without Alexei's knowledge. So Maklakov lost a roof over his head and a residence permit. The courts admit that the privatization was carried out in violation, but they refuse to cancel it. And they don't put an orphan in the queue for housing.
"I realized that I was abandoned"
Alexey was born in 1992. When he was three years old, his mother died. "As the relatives said, they drank with their father. Mom went to the hospital, the father came to visit her. After that she had a heart attack, and she died there," says Maklakov.
The father continued to drink. Older brother Kolya, who was fourteen, looking at him, also began to kiss the bottle. "There was often no one at home. I sat alone on the bed all day and cried," such was my early childhood. Relatives turned to custody, Lyosha was taken away: "When I got to the baby's house, I was about five years old."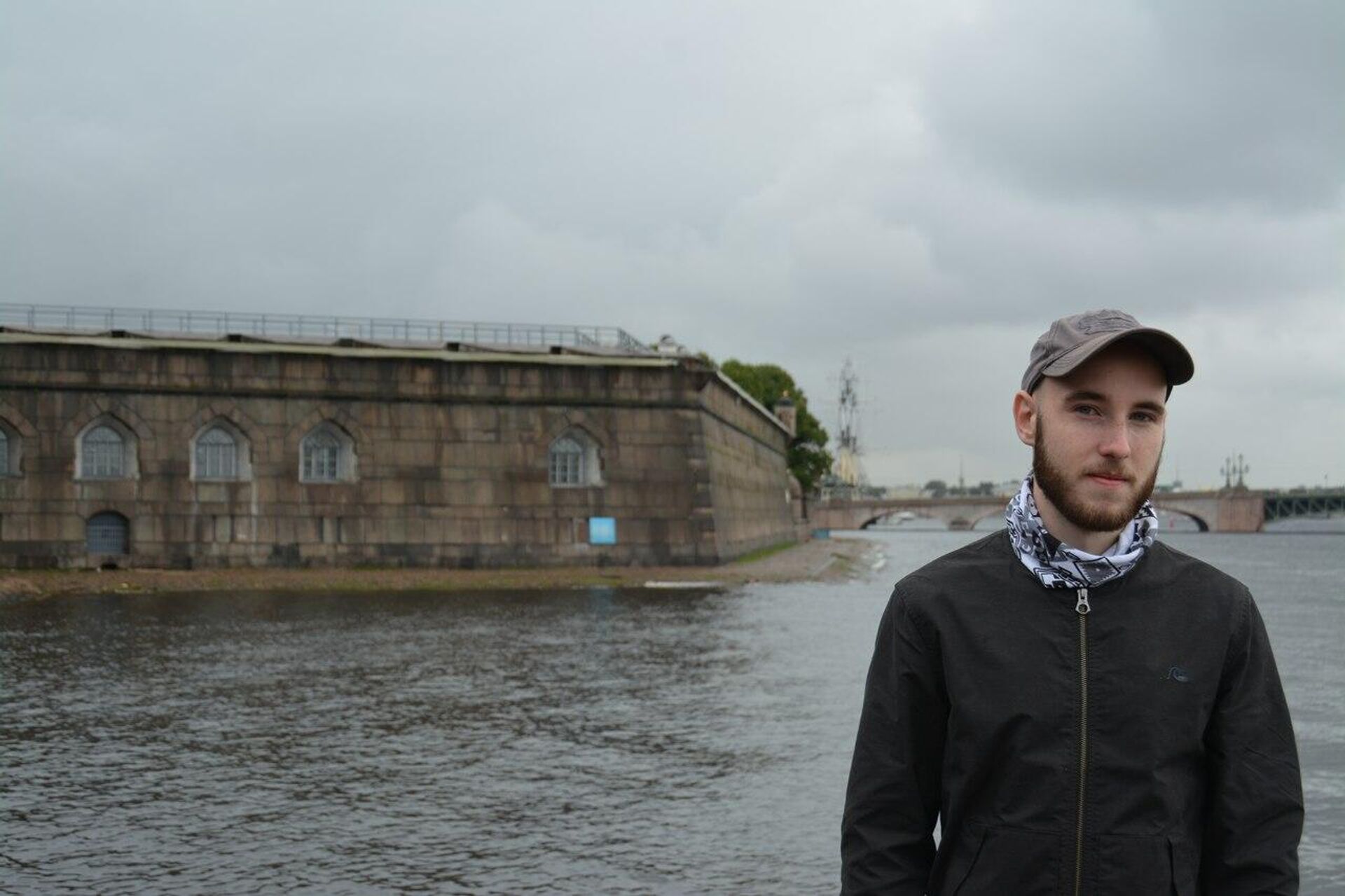 Then – an orphanage. "My father did not come and did not call. I was waiting for him – I looked out the window, believed that he would take it. My brother did not appear either. I remember how I ran after the teacher when I was little, holding her hand, calling him my mother. Over time, I realized that I was abandoned. I could not get used to the fact that no one needed, and understand why this happened. "
Rely only on yourself
It was hard at the shelter. "I often had to fight: the older ones took everything from the younger ones, there was no one to protect me. In the end I stopped crying – there were no more tears." At the age of fifteen, Alexei realized that you can only rely on yourself. But he didn't get angry. "In my heart I remained kind: if the employees of the orphanage asked for help, I never refused. They often took me to their place for weekends, even for the summer. I was happy – I wanted to be near the family hearth."
And Alexey never saw his relatives by blood. Father was deprived of parental rights, in 2008 he died. "My brother also led an asocial lifestyle. I often wondered why I got such a family, and gave myself a vow that everything would be different for me." He studied well. "I never skipped it – I liked it. Especially mathematics, physics, Russian and English were given." After the ninth grade, despite the high marks, he was persuaded to go to vocational school.
"They didn't keep us in the orphanage for a long time: I finished nine classes – study to be a tractor driver or a carpenter. I didn't agree with that. I went and asked with tears to be allowed to continue my studies.
Having successfully passed the Unified State Exam, Alexey entered the Ural State Mining University with a degree in Oil and Gas Geology. He studied first full-time, then switched to correspondence and got a job. He lived in a student hostel, where he was temporarily registered. And permanent registration is in the parental apartment. "We had a two-room apartment – 39" squares "on the ground floor, on Gagarina street, 2".
The apartment was privatized and sold
"When I was discharged from the orphanage and entered the university, I had to secure the right to housing. The guardianship officer and I went to our apartment. There was no one at home, the door was locked. The administration told us that my brother still lives there. I was assured that nothing would happen to the property, and they put a note in the passport office about the right of residence. "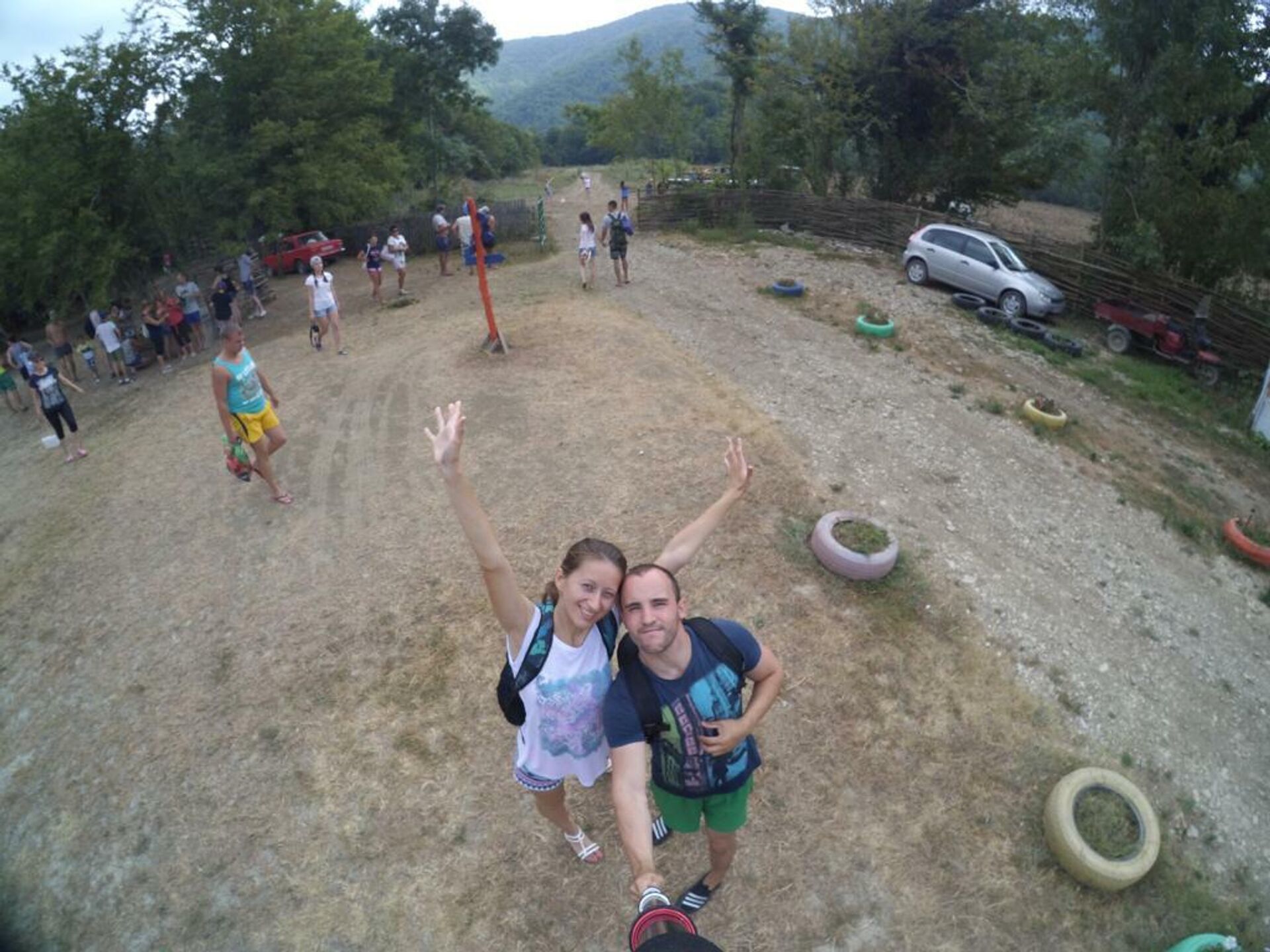 He did not come there anymore: "I knew that nothing good was in store for me. According to relatives, Nikolai was drinking and using drugs. As a result, he fell ill with open tuberculosis." Alexey turned to the guardianship authorities, explained the situation, tried to register as an orphan. "They refused me:" You have a residence permit in your passport, after graduation you can privatize your share in the apartment. Or live in it. And other real estate is not allowed by law. "
In December 2014, Maklakov returned to Nizhnie Sergi. On January 12, 2015, he turned twenty-three. "I knew that until the age of 18, orphans are fully supported by the state, and those who enter to study are assigned their parental apartment until the age of 23. But if it is impossible to live there, then they must register to receive square meters from the state. my apartment, can I go there after graduation ".
What he saw was shocking. "The door is locked again, the windows are smashed. I looked through the window – there is complete ruin inside: the floor is opened, the walls are shabby, things are scattered, the stench." I went to a neighbor. She said that her brother was constantly drinking, making noise, neighbors called the police and even firefighters. And recently Nikolai sold an apartment to someone, but he himself disappeared.
Maklakov turned to the administration. They said that the apartment was "already being transferred to non-residential premises", but the documents were not issued, "they promised to send it by e-mail." Alexey rushed to custody. "The employees were supposed to monitor the condition of the apartment, but no one was doing this. And when I said that it was sold, they answered me:" This cannot be – the housing is assigned to you. Try to return it through the prosecutor's office. "They again refused to add Maklakov to the list for another apartment." They said that they could not help.
The brother suffered from mental retardation and alcoholism
Maklakov went to the Nizhneserginsky District Prosecutor's Office. "He brought all the documents. I was assured:" Do not worry, we will return your housing. "In the lawsuit of the district prosecutor sent to the Nizhneserginsky court in April 2016 (available to the editorial office), it is indicated that the apartment was in municipal ownership. registered in it in 2010, making an entry in the apartment card that he was in a boarding school. By the decree of the head of the district administration, he was assigned the right to use housing until he came of age, he was not removed from the register.
However, in May 2014, the administration entered into a social rent agreement with citizen S., "acting on behalf of Nikolai Maklakov by power of attorney." Alexei was not mentioned in the document. In September of the same year, the municipal property management committee signed a privatization agreement with S. for Nikolai alone, and a notice was sent to Rosreestr without information about his younger brother. "Moreover, B.'s passport officer issued a certificate with false information, in connection with which Maklakov's consent was not requested for privatization," the prosecutor noted.
And a month after Nikolai became the owner of the apartment, with the same S. "they entered into a purchase and sale agreement." And Rosreestr again provided false information. On November 5, 2014, ownership passed to S., and on December 6, Nikolai Maklakov died. As established in the prosecutor's office, he suffered from open tuberculosis, hepatitis B, chronic alcoholism and oligophrenia. The prosecutor declared to the court that the power of attorney "raises doubts", all the circumstances "indicate that S. is an unscrupulous acquirer" and his actions are "deliberately unlawful".
Fair Deal
However, the court recognized S. as a bona fide buyer and refused to terminate the social rent and privatization agreements. "A representative of the prosecutor's office asked the judge:" How is that? It turns out that the orphan was left homeless – and no one is to blame? – recalls Alexey. – As far as I know, a criminal case was opened later. But they were suspended because B. was not the person in charge, but was acting temporarily while the other employee of the passport office was on vacation. I lost my apartment, but the culprit got away with it. "In the administration, he asked why he was not included in the social lease agreement, showed a decree on securing." They said that this document was not noticed. "
The court made the decision on August 15, 2016. In custody, Alexei was told that he had missed the deadline for registering for another housing. And the new owner of the parental apartment filed a lawsuit to remove Maklakov from the registration register. S.'s demand was satisfied.
"Now I don't even have permanent registration. But the seal is still in my passport: I can't even go to the hospital without a registration," Aleksey describes the situation. "In a personal conversation, they explained to me that S. has a lot of weight in the city."
Courts support officials
Alexey turned to the Ministry of Social Policy of the Sverdlovsk Region with a request to include him in the list of orphans who are entitled to social apartments from a specialized housing fund. But even there he achieved nothing. I tried to force the officials to put him in line through the courts. There are already six processes on his account, taking into account the appeals. Most took place in Yekaterinburg. Maklakov says he has become "almost a lawyer" in five years. However, over and over again he receives the same type of refusal: "All decisions are motivated by a single argument: that from 18 to 23 years old I did not apply for inclusion in the list and did not provide evidence that this happened for a good reason."
The last refusal came from the Judicial Collegium for Civil Cases of the Sverdlovsk Regional Court on October 27, 2020. "But back in December 2019, the law on providing orphans with housing was changed. The right to register now also applies to those who have already turned 23, if for objective reasons it was not possible to do so earlier. I think I have more than valid reasons. But officials and courts do not want to admit this. "
Broker with extensive experience
The apartment that Alexey was supposed to inherit is now the office of a real estate company. It is headed by the same S. Apparently, he is a broker with extensive experience, he registered the company back in 2004.
We recruited S., asked how it happened that Alexei was left without a share in the privatized apartment. "In my opinion, he went to court, a decision has been made," replied S.
– You filled out all the documents. Did you know that an orphan was registered in the apartment?
– I don't remember that it was. Probably, it would have been found out when checking.
– Did Nikolai personally execute the power of attorney with a notary?
– What do you think? When they come to the notary, first of all they show the passport.
– According to official information, he had mental retardation and alcoholism. Did you know about this?
– I am not ready to discuss such questions over the phone, let's meet in person. What can you tell by phone?
– For example, did the notary check his legal capacity?
– He was a normal, quite adequate person.
– He died a month after the deal. Do you know why?
– I was not interested.
– Where did you live before your death?
– He had some kind of housing. The man did not stay on the street.
– Realtors call the apartment that you have registered as problematic. Didn't she seem like that to you?
– I saw no problem. The difficulty arose only after – when my brother showed up and filed a lawsuit.
– Have you checked the relatives registered in the apartment? What if there is a disabled person among them, an orphan?
– I didn't see that. Or I don't remember. So many years have passed. It is necessary to raise documents.
Must be included in the queue at the age of forty
Maklakov is helped by the Complicity in Destiny charitable foundation. Drew up a cassation appeal. "It will be considered in Chelyabinsk," explained the fund's lawyer Kristina Barashkina.
She calls this case indicative. "We receive a lot of requests from" age "orphans. The courts interpret laws in a way that is convenient for the authorities. In all cases, they refer to the fact that the right to be included in the list was lost if the orphan did not declare it before the age of 23. But this The government has expanded the opportunities for such children: if before they were driven into the age range or it was necessary to prove that they missed deadlines due to serious circumstances, now the main thing is that such a right was not realized. at forty. "
Kristina Barashkina cited as an example a recent case in St. Petersburg, where a 34-year-old was included in the "orphan" list. "Much depends on the region and the specific court," the lawyer noted. "But it shouldn't be that way, that one thing is written in the law, and the courts decide another." In the situation of Alexei Barashkin, he believes that his right to real estate was violated by the administration. "It is noteworthy: no one was interested in the fact that they signed an agreement on the transfer of the apartment into ownership, did not prevent the violation and did not provide anything in return. It is good that Aleksey is active, educated and continues to fight. But many simply give up."
Maklakov always dreamed of family warmth, which his parents did not give. He is twenty-eight. Works as a local geologist at a mine near Yekaterinburg. Does not drink, does not smoke. There is a bride whom he meets from the university. There is only no corner, a significant part of the salary goes to a rented apartment. He hopes that he will not have to "get into a mortgage", because an orphan is entitled to a roof over his head by law.