MOSCOW, February 15 – RIA Novosti. Chicory is an unpretentious plant that grows in meadows throughout Russia and has many useful properties. For what the drink from its root is valued – in the material of RIA Novosti.
Homeland and history of chicory
This perennial herb with blue flowers from the Astrovye family grows as a weed in fields, forests and highlands throughout Russia.
The shores of the Mediterranean Sea are considered the birthplace of chicory. The healing properties of the plant are mentioned in the ancient Egyptian papyrus of Ebers (XVI century BC), and in the works of ancient doctors and scientists (Theophrastus, Dioscorides, Pliny the Elder). It was used to improve digestion and treat joint diseases.
In Russia, the cultural cultivation of chicory and its industrial use began in the time of Peter I. According to one version, the emperor brought it from Holland.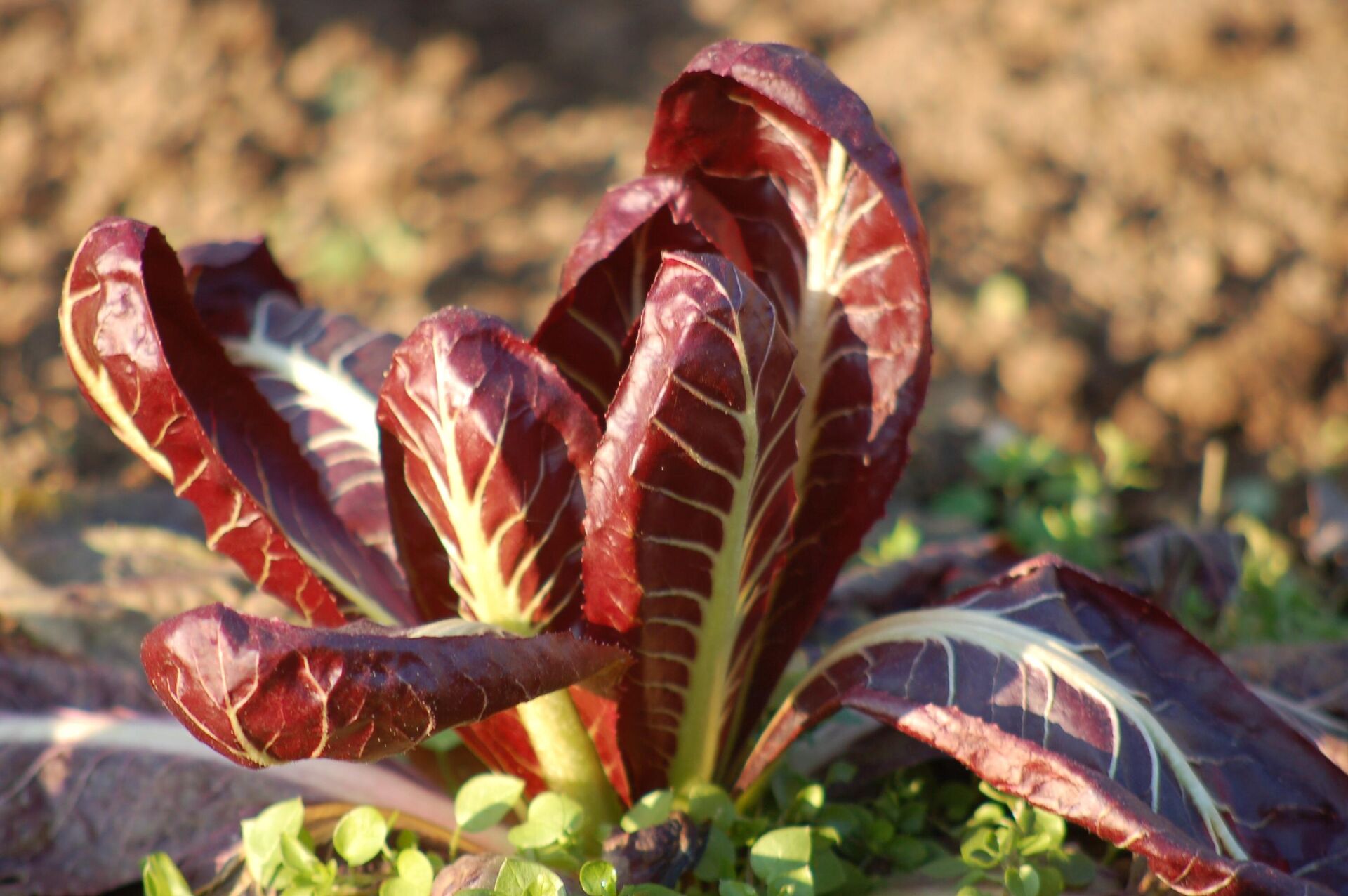 The roots of the plant are used to prepare the drink. They are crushed and fried, and then processed to create the final product.
In our country, chicory was considered a symbol of modesty, moderation, frugality and loyalty. He was called "the bride of the sun" because of the ability of flowers to turn in the direction of the movement of the sun.
Why is chicory useful?
The plant contains many useful substances: vitamins A, C, E, B1, B2, B5, B6, K, as well as potassium, calcium, iron, selenium, beta-carotene. Thanks to them, chicory improves immunity, protects the body from the penetration of free radicals, reduces the risk of developing cancer and improves the functioning of the cardiovascular system. Unlike coffee, chicory does not contain caffeine, which many experts advise to limit the consumption of people with heart disease.
– The drink has a beneficial effect on the intestinal microflora, significantly reduces the risk of inflammatory processes. Inulin promotes the growth of beneficial bifidobacteria and the absorption of calcium, – said nutritionist Oleg Klochkov.
Also, the benefit of chicory is to enhance brain activity. In addition, it helps in the fight against insomnia.
You can drink chicory during pregnancy, as well as nursing mothers, but in reasonable quantities. It is better to consult a specialist before using it. It is said on the air that Roskontrol evaluated the quality of granulated instant coffee. All tested brands are recognized as safe, but three of them have comments. Nutritionist Rimma Moysenko told Sputnik which coffee should be preferred.
Could it be harmful
In addition to what chicory is useful for, it is worth knowing to whom it is contraindicated. For example, a product can cause an allergic reaction, so when using it for the first time, you should be careful, especially for allergy sufferers.
It can also harm people suffering from varicose veins and gallstone disease. The use of chicory may have contraindications for hypertension, hemorrhoids, gastric ulcers, acute renal failure, arterial hypotension, acute liver diseases. In these cases, it is best to consult a doctor before using the product.
How is it used in medicine
In medicine, the beneficial properties of chicory are used in combination with therapy prescribed by a doctor. The product is also actively used in dietetics. – Substances contained in the drink are beneficial for diabetes and obesity patients. Chicory helps lower sugar and bad cholesterol in the body, which is very important for diabetics. Also, a drink from chicory, when consumed regularly, normalizes the digestive system and promotes faster satiety. That is why it is recommended to use chicory for weight loss, Oleg Klochkov emphasized.
Cooking applications
Cocktails are created from a drink based on chicory, made to glaze, and added to natural coffee.
There is also a chicory salad. The herbaceous plant is like a small head of Chinese cabbage. Salads, hot dishes, as well as snacks and soups are made from it.
Super Energizer cocktail
Ingredients: – soy, almond or coconut milk – 300 milliliters; – dried apricots – 6 pieces; – orange – 1 piece + two slices for decoration; – chicory powder – 1 teaspoon; – condensed milk – 4 tablespoons; – cinnamon – one a pinch; – ground star anise – one pinch.
Preparation:
Squeeze the juice from the orange, pour the dried apricots over them and leave for 30 minutes. Brew chicory with three tablespoons of boiling water and mix with condensed milk.
Beat all ingredients until smooth, pour into two glasses and garnish with orange slices.
Chicory and avocado salad with Roquefort cheese dressing
Ingredients: – chicken egg – 1 piece; – avocado – 1 piece; – cherry tomatoes – 10 pieces; – sweet pepper – 1 piece; – salad chicory – 2 heads; – yogurt – 3.5 tablespoons; – sour cream – 2, 5 tablespoons; – Acetic – 2 tablespoons; – Parsley – 1 bunch; – Roquefort cheese – 50 grams; – Salt and ground black pepper – to taste.
Preparation:
Boil hard boiled egg and cut into thin slices. Grind the avocado pulp. Cut cherry tomatoes into halves, bell peppers – into strips, chicory – into small pieces.
To prepare the sauce, stir in yoghurt, sour cream and vinegar. Add chopped roquefort and chopped parsley to them.
Combine all ingredients and season with sauce. Season with salt, pepper and serve.
How to choose and store
When choosing a powder product, it is important to pay attention that there are no barley flour, ground oats or rye among the ingredients. At the same time, ginger, rosehip, honey, lemon are allowed in the composition.
Metallized packaging is preferable, since chicory does not like moisture. There should be no hard lumps inside, which are a sign of a poor-quality product. If a pungent odor is emitted from the product, then flavors have been added to the composition.
Store powdered chicory at home in a dry place, away from direct sunlight. The shelf life is from 12 to 18 months.
Liquid chicory retains the highest concentration of nutrients. The shelf life of the product in liquid form is 12 months.
How to use correctly
The maximum daily dose of chicory powder is no more than 1.5-2 tablespoons of crushed root. Moreover, 1 teaspoon of powder product is comparable to half a teaspoon of liquid concentrate.
The drink is prepared as follows: a teaspoon of powder is poured with hot water in an amount of 200 ml and stirred until it is completely dissolved. – In the process of weight loss, of course, it is worth drinking chicory without sugar and cream, but natural sweeteners and low-fat milk can be added. In combination with ginger, the drink helps to strengthen the heart muscle, vasodilation. And for maintaining the digestive function, chicory is especially useful in combination with rose hips, the expert noted.
It is recommended to drink the drink no more than twice a day. Elizaveta Tikhonova, an expert on this drink, told Sputnik about the ideal choice of tea for Russian residents.