VLADIVOSTOK, February 7 – RIA Novosti. A team of heating networks, in order to rescue a dog stuck between hot pipes in Vladivostok, opened a section of a heating main, Alexander Kungurtsev, head of the repair and construction department (RSU) of heating networks, MUPV Vladivostok Enterprise of Electric and Heating Networks (VPES), told RIA Novosti.
According to him, the residents of the house on Okatovaya Street in Vladivostok tried to save the mongrel on their own for almost a day, but to no avail. Elena Shteynikova, press secretary of the VPES MUPV, told RIA Novosti that the residents of the house asked to turn off the hot heating so that the dog would not "burn out." The dog, whose left paw was stuck between the hot pipes, howled piteously all night. Participants in the rescue operation told the agency that one of the residents tied a plastic container to a stick and fed and watered the dog. For the first time, the heating workers took part in such a rescue operation, which was led by Anton Kovtun, head of the Pervomaisky district of the heating networks of the MUPV "VPES". To open a section of the heating main and disassemble the stove, a crane, an excavator with a hydraulic hammer was needed, the work was carried out for almost four hours.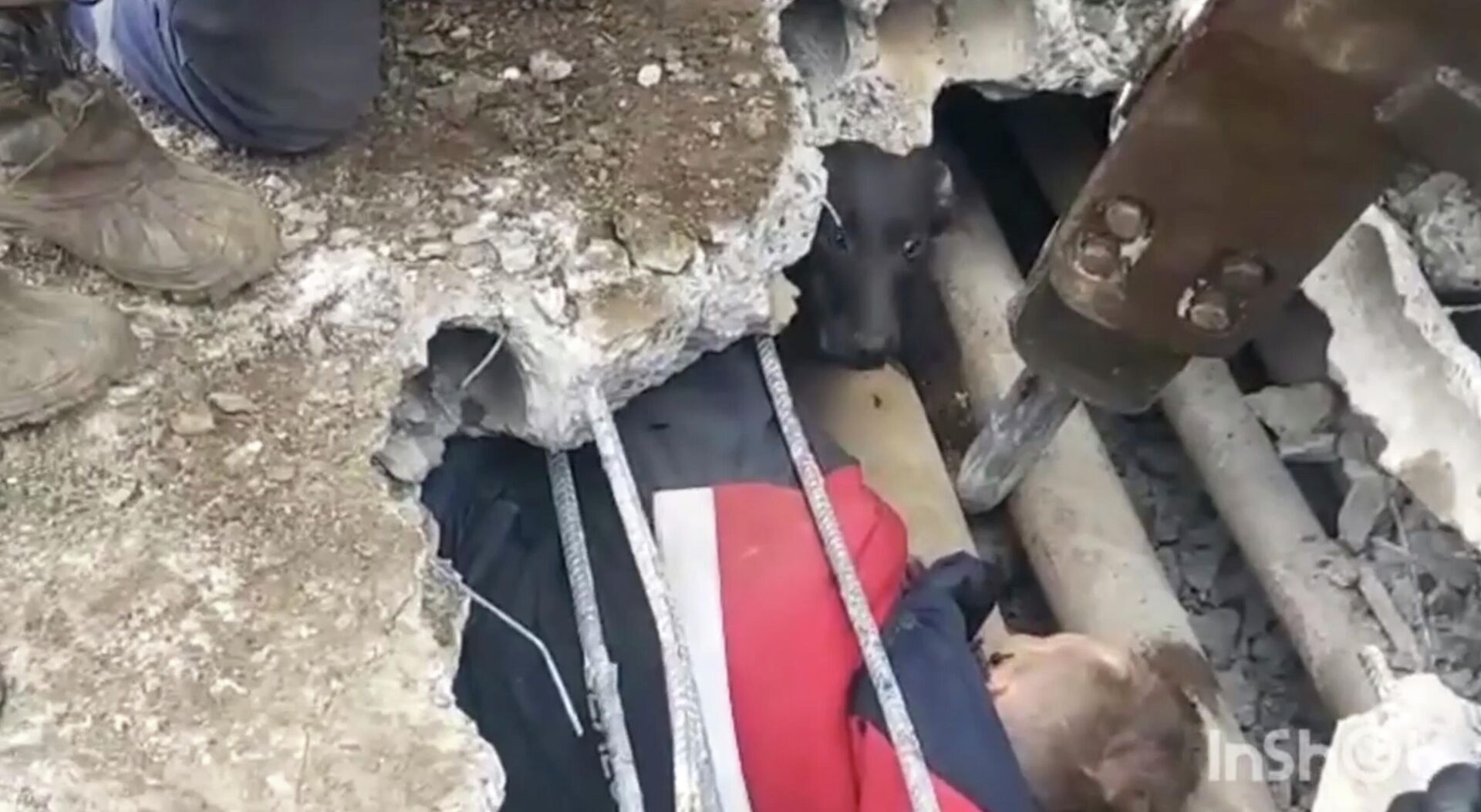 "The place was calculated, where the dog is located, they carefully began to work with a hydraulic hammer. Of course, the feeling is not pleasant when you know that the dog is rushing about below, and the equipment is working hard on it. But there is no other way to get there. Excavator driver Alexander Boyarchuk is very careful. , he worked pointwise, when he came out from behind the levers, his hands were trembling with tension. We were worried about the dog, "said Kungurtsev, adding that the dog was saved" by the whole world. "
"When we almost got to the place, the dog began to crawl away in the other direction. Then the employee of the management company climbed into the hole, as far as possible, and just grabbed the dog while the pipes were pushed apart to free the paw," the agency's source said.
After a nearly four-hour rescue operation, the dog fled to neighboring houses to the cheers of his rescuers.